Description
Everyone deserves access to equal opportunities for gainful employment, affordable and quality housing, a good education, affordable healthcare, and to be included in a healthy and vibrant community. Lack of access in these areas has created an environment where people of color are more likely to be negatively impacted by the criminal justice system. In recent years, the idea of social entrepreneurship has emerged as a link between wealth creation and social impact. This event will explore how social enterprise can be a bridge to community wealth creation as well as a catalyst to address the opportunity gap in underserved communities. The event will educate the community through a panel discussion, as well as provide the space to get feedback, through design thinking, on creating entrepreneurial models for wealth creation and social impact.
Speakers:
Darrin Davis -- Owner, Anacostia River Realty
We're real estate entrepreneurs who are passionate about helping others achieve their goals. With more than 20 years of experience in private real estate, Anacostia River Realty, LLC provides award-winning service to our clients. We'll pair you with the best property for your needs.
Crystal Marshall -- Lead Culinary, DC Central Kitchen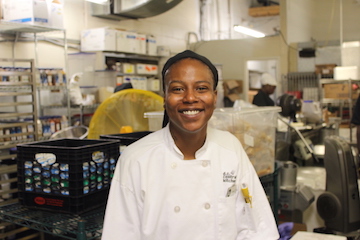 @dcck (Twitter) @dccentralkitchen (Instagram)
As the nation's first and leading community kitchen, DC Central Kitchen develops and operates social ventures targeting the cycle of hunger and poverty. We fight hunger differently by training jobless adults for culinary careers and then hiring dozens of our own graduates to prepare the 3 million meals we provide for homeless shelters, schools, and nonprofits each year. Our ventures also prevent the waste of millions of pounds of nutritious food, expand access to healthy, local options in urban food deserts, and scale our model nationally through strategic partnerships with colleges and universities.
James Webb -- Founder,

Nation Builders Construction Group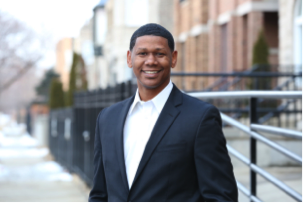 James Webb Jr. is the Founder of Nation Builders Construction Group and A Stroke of Genius Painting. He has over 10 years experience in the residential and commercial construction industries, starting as a tradesperson before becoming an owner. James holds an undergraduate degree in Finance from the University of Illinois at Chicago, is certified in Entrepreneurship and Construction Management, and is an NCCER Master Trainer. He believes that construction and entrepreneurship are vehicles to empower disaffected and justice-redeemed populations.
Paula Thompson -- Executive Director, Voices For A Second Chance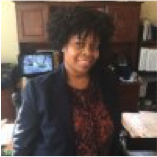 At Voices for A Second Chance we give inmates and returning citizens a second chance to be productive members of our community. We believe that our efforts can make a huge difference in the lives of inmates, returning citizens, and their families. Our goal is to be a catalyst for more dreams to be realized and more lives to be improved.