Sales Have Ended
Registrations are closed
Thank you for your interest in this event. Ticket sales have ended, however a recording of the call is available online at orton.org.
Sales Have Ended
Registrations are closed
Thank you for your interest in this event. Ticket sales have ended, however a recording of the call is available online at orton.org.
Description
New research shows that children from poor families in rural communities earn more by their mid-20s than their urban peers, contrary to stereotypes about the disadvantages of growing up rural. A major study of individual incomes found that poor children who grow up in three-quarters of rural counties earn more than the national average by their mid-20s.
Find out about what researchers call "neighborhood effects" in rural communities and the lifelong advantages of growing up in places with less income disparity, good schools, and strong civic life. Hear about newly released research on how community matters to poor youth.
This FREE event is 2-3 p.m. Eastern, Thursday, May 17.

Presented in partnership with: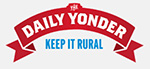 Speakers:
John N. Friedman, associate professor economics and international affairs and public policy at Brown University and a principal investigator at the CLIMB Initiative and policy director of The Equality of Opportunity Project.

John's research brings together theory and data, harnessing the power of large administrative datasets to yield policy-relevant insights on a wide range of topics, including taxation, healthcare, and education quality. His work has appeared in top academic journals as well as in major media outlets. His most well-known papers estimate the long-term effects of teachers on student outcomes such as college attendance and earnings; in just one year, a great teacher can raise the lifetime earnings of a single class of students by nearly $1.5 million. This work was cited by President Obama in his 2012 State of the Union Address. He also worked as special assistant to the President for economic policy at the National Economic Council in the White House from 2013-2014. He holds a PhD in economics, an AM in statistics, and a BA in economics, all from Harvard University. He is a faculty research fellow at the National Bureau of Economic Research.
Tim Marema, vice president, Center for Rural Strategies and editor, The Daily Yonder

Tim is editor of The Daily Yonder, a national news platform covering rural America. With a paid and volunteer staff of correspondents around the country, the Daily Yonder provides rural perspectives on national news and explores the nation's diverse rural cultures, economies, politics, and more. The Daily Yonder is published by the Center for Rural Strategies, a nonprofit organization. Tim has worked in weekly and daily newspapers and is a graduate of Berea College. He holds a master's degree in journalism from the University of North Carolina at Chapel Hill.
Bill Bishop, founding co-editor and contributing editor, The Daily Yonder

Bill is the author of The Big Sort: Why the Clustering of America is Tearing Us Apart , which examines political segregation and social segmentation. He was a writer on the special projects team at the Austin (Texas) American-Statesman and associate editor and columnist for the Lexington (Ky.) Herald-Leader. Bishop has worked as a reporter at The Mountain Eagle, a weekly newspaper in the coalfields of Eastern Kentucky, served in several political campaigns and spent five years as a free-lance writer specializing in the coal industry. He was a finalist for the Pulitzer Prize in editorial writing in 1989 and won the Gerald Loeb Award for commentary on business and economics in 1996 and was a finalist in 1998. Bill is a graduate of Duke University.
Fran Stoddard, moderator

A national award-winning producer of video programs, Fran produced and hosted a popular interview program on Vermont Public Television for more than a decade. She frequently serves as moderator for community events and has served on numerous non-profit boards.