NEHEN September Meeting: Business Advisors and CEO/Director Relationships

Monday, September 9, 2013 from 7:30 AM to 10:00 AM (EDT)
Event Details
New England Healthcare Executive Meeting
Monday September 9, 2013 from 7:30 AM to 10:00 AM
Location: McLane Law
300 TradeCenter (GPS: 100 Sylvan Rd), Woburn, MA
Conference Center, Suite 7600


Business Advisors and CEO/Director Relationships
Effective Business Advisors serves as critical mentors and consultants to the CEO, Board and management team. Beyond an ability to advise on the content of strategic decisions, the Business Advisor provides thoughtful, actionable guidance on how to effectively translate strategy into action.
Program topics include:
How a Business Advisor gains the role of Trusted Advisor

Roles and responsibilities of Business Advisors in advising on access to capital

The trusted advisor and how to innovate cost effective solutions

Leveraging social media when looking for Business Advisors

Three rules of communication: communicate, communicate, communicate
Program Moderator:
Frank M. Bahl, CPA, FHFMA , CGMA, Managing Principal, Fried, Bahl & Associates
Presenters:
John F. Cohan, Esq., Corporate attorney, McLane, Graf, Raulerson & Middleton, P.A.
Craig A. Eaton, CPA, MST, Lead Partner - Corporate Tax. MFA - Moody, Famiglietti & Andronico, LLP
Claudia Stone Gourdon, Senior Vice President, Healthcare Finance Group, LLC
Gabriele Brambilla, Managing Director, CMC Consulting Boston, Inc.
Company Presentation:
Etiometry, LLC, Evan Butler, Founder, President & CEO
Etiometry is creating clinical decision support systems (CDSS) to improve quality of patient care in the Intensive Care Unit (ICU). Our proprietary technology assists medical personnel by interpreting large volumes of real-time data and providing a snapshot view of the clinical risks to the patient.
New Location:

We are moving this meeting to the McLane Law offices. The offices are adjacent to the parking garage, on the far left end of the TradeCenter building (marked "300"). You may park in front of the building or in the garage. McLane is to your left as you exit the elevator on the seventh floor.  The Conference Center is one office down from McLane's lobby.
Presenter Biographies
John F. Cohan, Esq., Corporate attorney. McLane, Graf, Raulerson & Middleton, P.A.
John is a corporate attorney with the law firm McLane, Graf, Raulerson & Middleton, P.A. in Woburn, MA. He focuses his practice on venture capital financings, private placements of equity and debt securities, mergers and acquisitions, bank financings, intellectual property licensing, renewable energy, software licensing and technology law.
His practice ranges from multi-million dollar acquisitions and corporate loan and venture capital financing transactions to representing and advising early stage companies and technology entrepreneurs in connection with their contracting, licensing, business planning, intellectual property needs, and general corporate compliance. John also has prior experience in both design engineering and sales and marketing in the high technology industry.
About McLane Law
The McLane Law Firm combines legal excellence with creative thinking and superior client service to construct innovative and winning strategies for our clients. Founded in 1919, McLane has four offices throughout Massachusetts and New Hampshire. We have almost 100 attorneys and our progressive approach has enabled us to work with all types of clients in New England and beyond to deliver solutions that are customized and cost-effective.
Craig A. Eaton, CPA, MST, Lead Partner – Corporate Tax. MFA - Moody, Famiglietti & Andronico, LLP
Mr. Eaton is the Lead Partner of MFA's Tax Practice and is responsible for providing tax consulting and compliance services to publicly traded companies, closely held corporate clients and high net worth individuals. Since joining the firm in 1998, he has been a hands-on leader, providing excellence in client service. Craig is well versed in developing tax planning strategies for incentive and non-qualified stock options. In the area of mergers and acquisitions, he also provides tax consulting services to clients of closely held companies.
About MFA
MFA – Moody, Famiglietti & Andronico, LLP (www.mfa-cpa.com) is a proactive CPA and consulting firm located north of Boston with national and global reach. Founded in 1982, the firm is comprised of nearly 100 professionals including 17 partners whose speed, precision and commitment to client success consistently results in proven best value solutions that offer the ideal combination of expertise, service and price.
Claudia Stone Gourdon,Senior Vice President Business Development & National Marketing Manager. Healthcare Finance Group, LLC
Claudia Gourdon has been focusing on providing financing to the healthcare industry for 15 years and has been working in corporate finance for over 30 years.  She joined HFG in 2007 as a Senior Vice President in business development.  She has been responsible for driving HFG's hospital business since that time and has held other roles at the company.  She is currently responsible for all business development in the Northeast region and for the hospital sector in the Northeast, Mid-Atlantic and Mid-West regions.  She is also responsible for driving and implementing HFG's marketing initiatives and for coordinating those activities with HFG's new owner, Fifth Street Finance Corp.
Previously, she had a variety of roles relating to healthcare financings at CIT, GE Capital and JP Morgan Chase.  She started her career in investment banking M&A at Smith Barney and PaineWebber. Ms. Gourdon received her BA from Wellesley College and MBA from Yale University's School of Management.
About HFG
HFG is a specialty lender dedicated exclusively to providing debt financing to middle- market healthcare companies. It strives to custom-tailor its products to meet the specific needs of our clients.  We are known for our expertise in healthcare and for our excellent client service. Our target hold size ranges from $5 million to $150 million. A portfolio company of Fifth Street Finance Corp, we are headquartered in New York City.
Gabriele Brambilla, Managing Director. CMC Consulting Boston Inc.
Gabriele Brambilla launched the U.S branch of CMC Consulting Group in 2010, following his successful introduction of CMC Consulting Group in the Italian market and extensive international affairs experience in Asia. He specializes in executing international, cross-border business strategic plan development and merger and acquisition transactions in the healthcare market space. With close to 100 projects completed in the market spaces, he has developed extensive experience in fluid management, medical imaging and medical device contract manufacturing. Recognizing the need to provide clients with a complete portfolio of services, he has successfully integrated investment banking, fundraising, business consulting and medical affairs consulting within the CMC Consulting platform.
Gabriele holds a BA in Political Science from the University of Pavia, a Masters in International Affairs from the I.S.P.I. and a MBA from Post Graduate SDA Bocconi - both in Milan, Italy.
About CMC:
CMC Consulting Group is a boutique international business development and M&A consulting firm specializing in the Healthcare and Pharmaceutical markets. The Group offers a variety of services, from M&A to strategic consulting, and provides specific market research studies on demand. CMC Consulting Group employs industry experts with proven methodologies that result in well-reasoned, thoroughly researched recommendations. Our senior team counts more than 400 combined years of consulting and management experience in healthcare, supported by one of the industry's largest databases of leaders and decision makers. Headquartered in Germany and with a global presence, our group operates in nine countries within the U.S.A, Europe and Asia.
Frank M. Bahl, CPA, FHFMA , CGMA, Managing Principal. Fried, Bahl & Associates
Frank Bahl is a Managing Principal of Fried, Bahl & Associates, a growth advisory firm specializing in emerging and middle market companies. He has over 30 years of experience in Healthcare, Software development and Finance as both a COO and CFO. Frank has bought and sold companies, handling transactions from $200,000 to $20MM.
He has worked with such diverse organizations as Arthur Andersen, Hambrecht & Quist Venture Partners, SRS Investments, Murphy Business, Blue Cross/ Blue Shield, the Beth Israel Hospital in Boston, Franciscan Children's Hospital and Brookline Hospital.
Frank has been a frequent conference speaker on advanced reimbursement and technology and served as a member of The Committee on Clinical Investigations as well as The Ad Hoc Committee for Research at Harvard University Affiliated Teaching Hospital.
He holds a B.S in Accounting from Bentley University and an MBA from Southern New Hampshire University with concentrations in management and information services. He is a Hospice volunteer for Veterans and a former member of Special Forces.
About Fried, Bahl & Associates
Fried, Bahl & Associates is a growth Advisory firm with a particular focus on the healthcare industry. The firm's principals have decades of experience serving hospitals and other healthcare providers as well as early stage medical device and diagnostic companies. Helping firms with access to capital; strategic, financial and exit planning and cash management as well as process improvement are areas of expertise.
Sponsors:
Platinum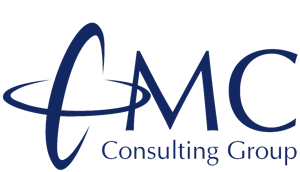 Silver

Location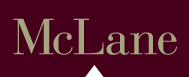 Attendee List
Sort by:

Date

|

First Name

|

Last Name
When & Where

McLane Law
100 Sylvan Rd
Woburn, MA 01801


Monday, September 9, 2013 from 7:30 AM to 10:00 AM (EDT)
Add to my calendar