"Negotiation Tactics From FBI's Crisis Team" Presented By the Atlanta CFO Leadership Council

Thursday, December 8, 2016 from 7:15 AM to 9:15 AM (EST)
Event Details
The Atlanta CFO Leadership Council Presents
"Negotiation Tactics From FBI's ISIS Team"
Thursday, December 8, 2016 - 7:15 a.m. to 9:15 a.m.

Breakfast, networking & valet/self parking provided.  
Join us as Gordon Hurley, a crisis negotiator for over 29 years and now a team leader at the FBI's Crisis Negotiation Team in Atlanta, explains his role as a a professional who relieves stress and understands individual needs with only one goal in mind: to save lives.
The argument against negotiating with terrorists is simple: Democracies must never give in to violence, and terrorists must never be rewarded for using it. Negotiations give legitimacy to terrorists and their methods and undermine actors who have pursued political change through peaceful means. Talks can destabilize the negotiating governments' political systems, undercut international efforts to outlaw terrorism, and set a dangerous precedent.
Yet in practice, democratic governments often negotiate with terrorists, creating a clear disconnect between what governments profess and what they actually do.
But the rigidity of the "no negotiations" stance has prevented any systematic exploration of how best to conduct such negotiations. How can a democratic government talk to terrorists without jeopardizing the integrity of its political system? What kinds of terrorists are susceptible to negotiations? When should negotiations be opened?
Attendees Will Learn:
The art of active listening and why it is a winning tool that the FBI uses
How the FBI negotiates successfully in highly stressful and uncontrolled situations
The FBI's use of tools such as body language, understanding, and analyzing words and behavior
The key role that negotiators play in many different high profile situations across the US
---
PRESENTER
FBI Special Agent Gordon H. Hurley, Jr.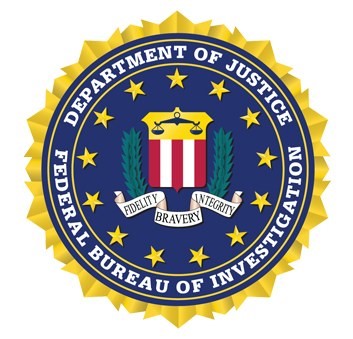 Special Agent Hurley has been an FBI Agent for over 29 years and has a total of 36 years with the bureau. SA Hurley began his career as a support employee and left the FBI and served as a patrol deputy with the Hillsborough County Sheriff's Office in Tampa, Florida. Hurley was promoted to Detective and assigned to the White Collar Crime, Robbery Unit and eventually the Homicide Unit at the Sheriff's Office.
Hurley returned to the FBI in 1987 as a Special Agent and has been assigned to the Mobile Division, Opelika Resident Agency, Atlanta Division, Columbus Resident Agency, and also temporary assignments to the FBI Public Affairs Section, FBI-New York Division and FBI-Miami Division. SA Hurley was also assigned to the Counterrorism Division and served as the FBI team leader in Kabul, Afghanistan and later the FBI's Deputy On-scene Commander in Afghanistan from October, 2004 to February, 2005.  SA Hurley returned to Afghanistan in 2008 for a second tour in Operation Enduring Freedom and was the co-case agent in the Affia Siddiqui case. Siddiqui, who was one of the FBI's most wanted terrorists, was later convicted in federal court in New York of the attempted murder of FBI Special Agents and United States Military personnel. Siddiqui was sentenced to 84 years in federal prison.  While in Afghanistan, SA Hurley was embedded with U.S. military units and assisted in the investigation and pursuit of Al Qaeda and Taliban fighters. 
SA Hurley is currently assigned to the FBI's Columbus Resident Agency and works Public Corruption and Counterterrorism matters. SA Hurley is a relief supervisor, FBI Academy adjunct instructor and the Team Leader for the FBI's Crisis Negotiation team in the State of Georgia. SA Hurley has received the FBI's Meritorious Service Medal and also the FBI's overseas combat ribbon with gold star device.
SA Hurley has a Bachelors Degree from the University of South Florida and a Masters in Public Administration from Columbus State University. SA Hurley is a graduate of the FBI National Academy, 260th Session.  SA Hurley has an adult daughter, Amanda, who like many in her family, has followed a tradition of service and serves her country today as a United States Navy Corpsman at Pensacola Naval Air Station.
---
EVENT DETAILS:
Location:  City Club of Buckhead, 3343 Peachtree Rd., Suite 1850, Atlanta, GA  30326  
Agenda:  7:15 am - 8:00 am Registration, Networking & Breakfast | 8:00 am - 9:15 am Program
Cancellation Policy:  Send cancellations to Denise Parker, Southeast Marketing Manager, at denise@cfolc.com prior to December 6, 2016.
---
CPE INFORMATION
Program level: Intermediate

Requested CPE: 1.5

Field of Study: Communications and Marketing

Program Prerequisites: None

Advanced Preparation: None

Delivery Method: Live/Group 
---
Click here to learn more about CFO Leadership Council. 
Registration:
To register for this program, simply complete the form above. CFO Leadership Council members may attend this program for free. Non-member senior financial executives who are CFOs, Vice Presidents of Finance, Directors of Finance and Controllers (or the like) are welcome to attend this program at a one-time cost of $60.
Please note that service providers or any executives who are not senior financial executives (CFOs, Vice Presidents of Finance, Controllers, Directors of Finance, etc.) will not be admitted attendance to this event. The CFO Leadership Council reserves the right to decline any registration. 
More Information: 
For more information about this program or The CFO Leadership Council, please contact Jennifer Langley, Southeast Regional Director, Atlanta, South Florida & Jacksonville Chapters, at jennifer@cfolc.com. 
When & Where

City Club of Buckhead
3343 Peachtree Rd., Suite 1850
Atlanta, GA 30326


Thursday, December 8, 2016 from 7:15 AM to 9:15 AM (EST)
Add to my calendar