NEGIS Lunch and Learn! Esri ArcGIS Platform Update September 29, 2016
Event Information
Location

Esri

35 Village Road, 1st floor Conference Room

Middleton, MA
Description
Please join NEGIS and special guests Mark Scott and Tom Schwartzman of Esri for an ArcGIS platform update! 
The ArcGIS platform is rich in tools to help you manage, analyze, and present your geographic data. In this session, Mark Scott and Tom Schwartzman of Esri will present an overview of the platform and discuss new features and techniques to help you get the most out of ArcGIS.  ArcGIS Desktop, ArcGIS Pro, ArcGIS Online and ArcGIS Server will be featured.
View the event   Agenda
Register by September 22nd for a discounted fee:
By September 22nd:  $25 for students, $35 for all others *
After September 22nd:  $30 for students, $40 for all others *
   * Registration fee includes lunch and the remainder of the fee is used to fund scholarships for students seeking a GIS career.
   *  September 29 - Check in/Registration: 10:30-11:00 AM.
Map of  35 Village Rd, Middleton, MA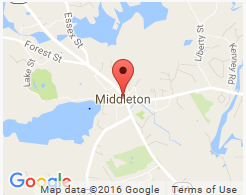 Please contact NEGIS at admin@negis.org with questions or if you prefer to register offline and pay at the door with cash or a check.
Date and Time

Location

Esri

35 Village Road, 1st floor Conference Room

Middleton, MA