'Nefarious: Merchant of Souls' presented by Not For Sale and Exodus Cry at Church of the Apostles

Sunday, November 13, 2011 from 7:00 PM to 9:00 PM (EST)
Event Details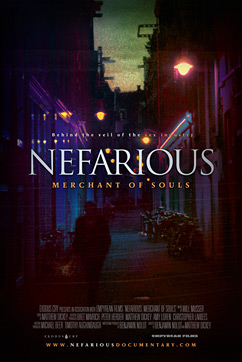 Please join Not For Sale Georgia, Emory University, and Exodus Cry
for a special FREE screening of
Sunday, 11/13/11
7pm-9pm
Chapel
Church of the Apostles
Seating is limited: RSVP by 11/12/11
Film Synopsis:
"Modern slavery." It sounds like a paradox. Hasn't humanity progressed? Didn't we leave slavery dead on the battlefields of the American Civil War? Didn't social reformers like Lincoln and Wilberforce legislate against such cruelty over a hundred years ago? So we had thought. But, with over 27 million enslaved people in the world, human trafficking is once again the battlefront of the century.
Regardless of nationality, victims are systematically stripped of their identity, battered into gruesome submission, and made to perform humiliating sexual acts on up to 40 strangers every night. Most are held in dingy apartments and brothels, forced to take heavy doses of illegal drugs, and monitored very closely. Victims are often thrown into such ghastly oppression at 13 years old. Some are abducted outright, while others are lured out of poverty, romantically seduced, or sold by their families.
Nefarious, Merchant of Souls, is a hard-hitting documentary that exposes the disturbing trends in modern sex slavery. From the very first scene, Nefarious ushers you into the nightmare of sex slavery that hundreds of thousands experience daily. You'll see where slaves are sold (often in developed, affluent countries), where they work, and where they are confined. You'll hear first-hand interviews with real victims and traffickers, along with expert analysis from international humanitarian leaders.
From initial recruitment to victim liberation—and everything in between—the previously veiled underworld of sex slavery is uncovered in the groundbreaking, tell-all Nefarious, Merchant of Souls.
Presented by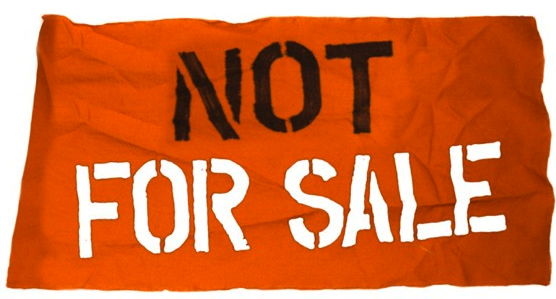 Have questions about 'Nefarious: Merchant of Souls' presented by Not For Sale and Exodus Cry at Church of the Apostles?
Contact Not For Sale Georgia
When & Where

Church of the Apostles
3585 Northside Parkway NW
Atlanta, GA


Sunday, November 13, 2011 from 7:00 PM to 9:00 PM (EST)
Add to my calendar
Organizer
Not For Sale Georgia
Not For Sale is a campaign of students, artists, entrepreneurs, people of faith, athletes, law enforcement officers, politicians, skilled professionals, and all justice-seekers united to fight the global slave trade and end human trafficking.
The campaign aims to recruit, educate, and mobilize an international grassroots social movement that effectively combats human trafficking and modern-day slavery through "Smart Activism." It deploys innovative solutions for every individual to re-abolish slavery--in their own backyards and across the globe.
www.NotForSaleCampaign.org
www.Facebook.com/NotForSaleGA
www.Twitter.com/NotForSaleGA
'Nefarious: Merchant of Souls' presented by Not For Sale and Exodus Cry at Church of the Apostles