A work-in-progress showcase of performances created by participants in the NEEDING IT Workshop Residency instructed by Heather María Ács
About this event
NEEDING IT
A Helix Queer Performance Network Workshop Residency Instructed by Heather María Ács
A work-in-progress showcase of performances created by participants in the NEEDING IT Workshop Residency instructed by Heather María Ács.
NEEDING IT
Created and developed by Dan Fishback for the The Helix Queer Performance Network, NEEDING IT is a hybrid workshop-class-residency instructed by Heather María Ács.
Through an application process, 8 students have been selected to participate in this unique workshop residency where they are developing their own material while studying the history of queer performance in NYC and meeting the great queer artists of our day. This event, as part of BAX's Residencies programming, is a culmination of that work.

2019/2020 NEEDING IT PARTICIPANTS:
Anh Vo
Cata
Eric Lawrence Taylor
Hannah Assebe
Hans
Jah Elyse Sayers
Venus Nectar
x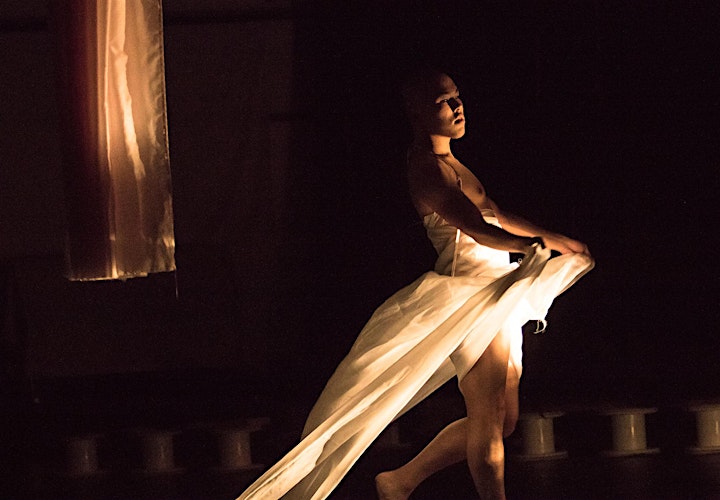 Anh Vo is a Vietnamese dancer, choreographer, theorist, and activist. They create dances and produce texts about pornography and queer relations, about being and form, about identity and abstraction, about history and its colonial reality. They are currently a Fresh Tracks artist at New York Live Arts and a Performance Project Fellow at University Settlement.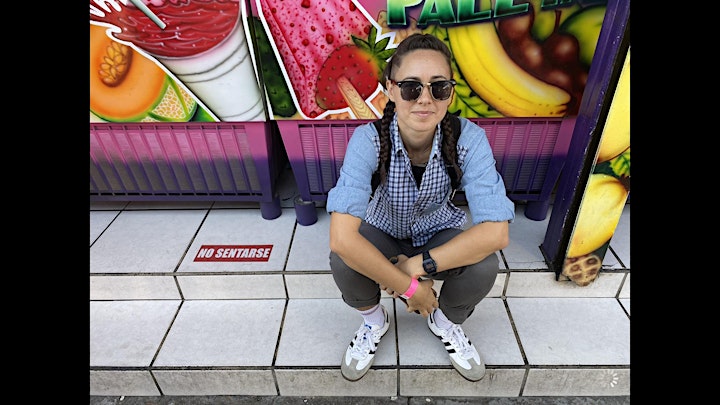 Cata is a biker, jardinerx, program designer, and an intergenerational collaborator. They have worked within layers of the environmental movement, youth empowerment and visual/embodied storytelling for the past 7 years in museums, cultural spaces and environmental campaigns. Some writing communities they have been a part of include Ms. Fiallo's Woman of Color writing class at Casa Azul in East Harlem back in 2014 and Bushra Rehman's Two Truths class in Brooklyn repeatedly over the years.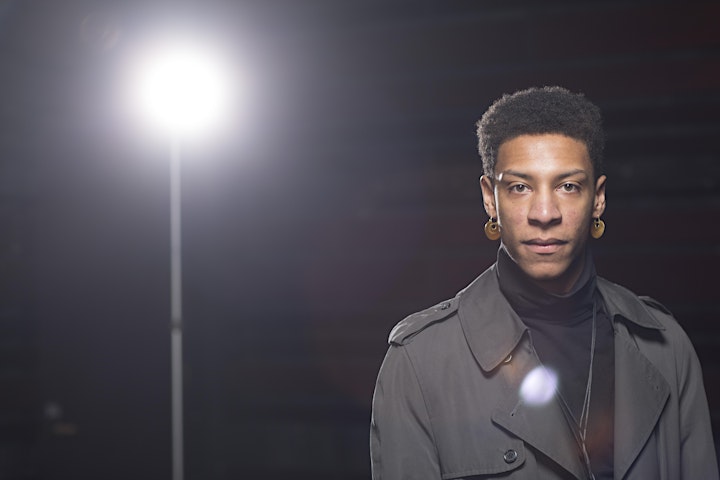 Eric Lawrence Taylor is an Actor/ Writer/Director and graduate of Fordham University. Since graduating he has performed at La Mama, Abrons Art Center and University Settlement. His work spans from movement, and spoken word to music and film. He's also the founder of the Anti-Capitalist Black Film Collective.
His work consistently explores cultural taboos around Blackness and seeks to uplift its communities into a start of not only self-actualization but transformation. He has collaborated with Afro-centric artists based in South Africa, U.K, and Ecuador in the exploration of this goal. He has also received the fellowship at the Hemispheric Institute and the Denzel Washington Endowed Scholarship.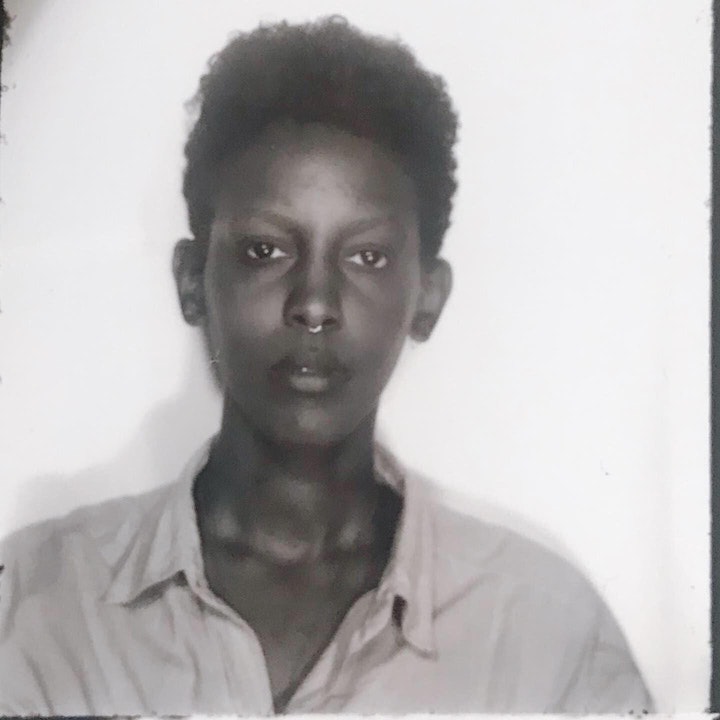 Hannah Assebe is an Ethiopian-American visual artist based in Brooklyn, NY by way of Prince George's County, MD. She has a BFA in Graphic Design from School of Visual arts. She is interested in cultivating conversations around loss of culture and identity amongst the African Diaspora.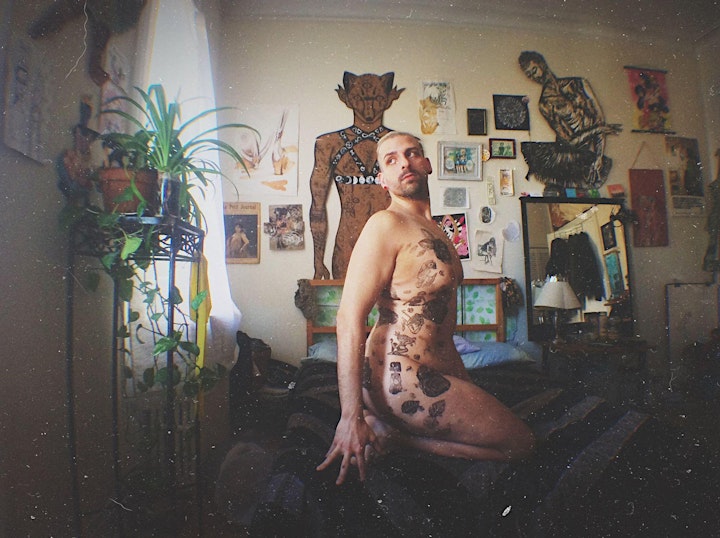 Hans is a dancer and graphic/tattoo artist from Miami, FL. He has shared work with audiences at Fountain Art Fair, Art Basel Miami, Frost Art Museum, Bureau of General Services- Queer Division, Dixon Place, been an artist-in-residence with Otion Front Studios, and performed in projects by Katy Pyle's Ballez, the Bill T.Jones/Arnie Zane Dance Company, Pavel Zustiak's Palissimo, and in work by Luciana Achugar and Mariangela Lopez. His artwork references Sailor Moon, Feminist mythology, and Queer and Latinx culture and identity.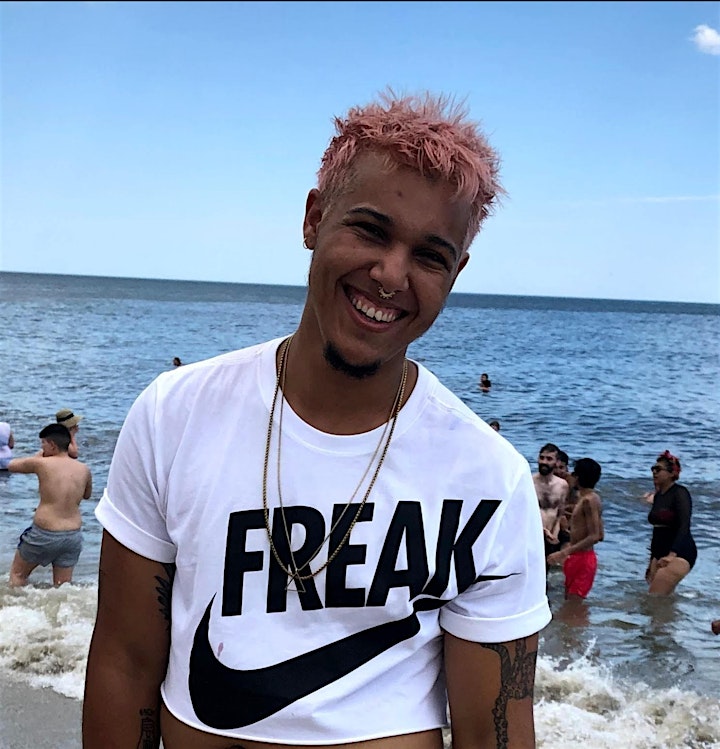 Jah Elyse Sayers is a Black genderfluid and trans masc researcher, writer, organizer, and metal artisan working at the intersections of environmental psychology, geography, Black queer and trans studies, and Afrofuturism. They frequently work with ideas of belonging, disposability, and temporality, whether they are crafting clocks from scrap metal or researching the ways queer and trans people of color turn pathologized and discarded geographies into sites of home, dreaming, scheming, and liberation. They are currently working on a PhD in environmental psychology at CUNY Graduate Center.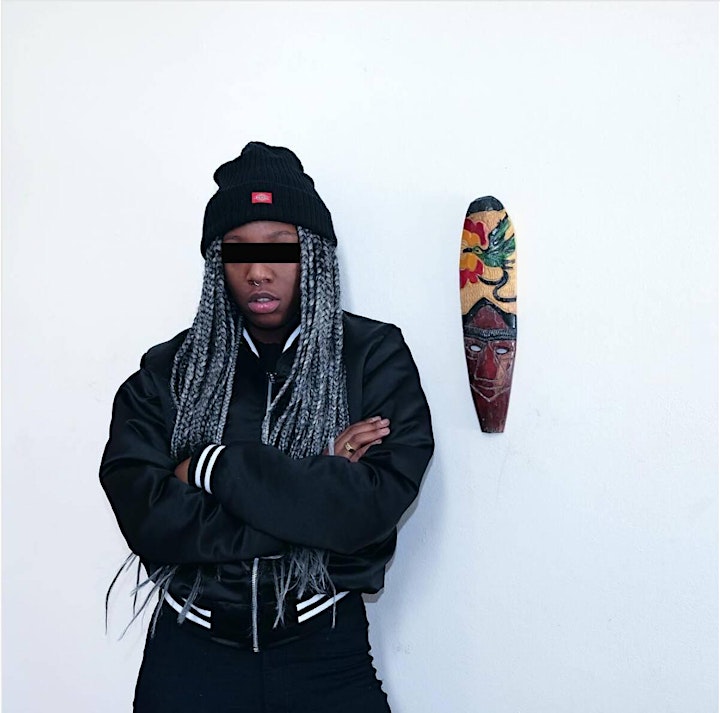 Venus Nectar is an interdisciplinary artist hailing from London. Their current work focuses on the Black body, their ancestors, spirits and hair. One day they hope to return to their home planet, but until then, Venus will continue to use performance, photography and video to worship their ancestors, archive their Blackness and piss people off.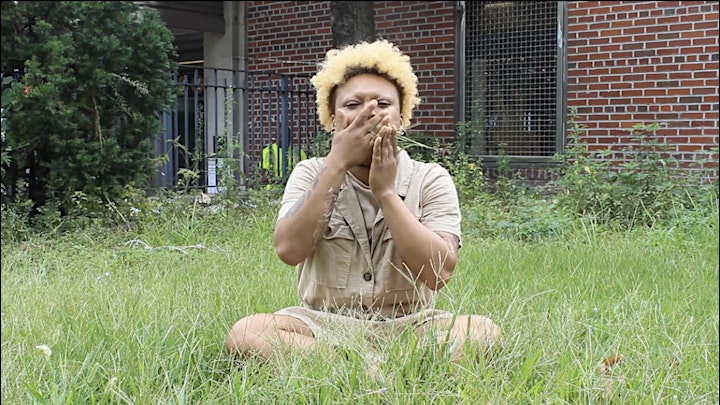 x is a second-generation US immigrant, QTGNC, transdisciplinary artist of color. we create experimental works that challenge us to break out of societal constructs and constraints. our artistic practice is label-less and limitless in its exploration for decolonization and euphoric escapism for traumatized marginalized folx. (they/ze/xe/we pronouns)

About the instructor: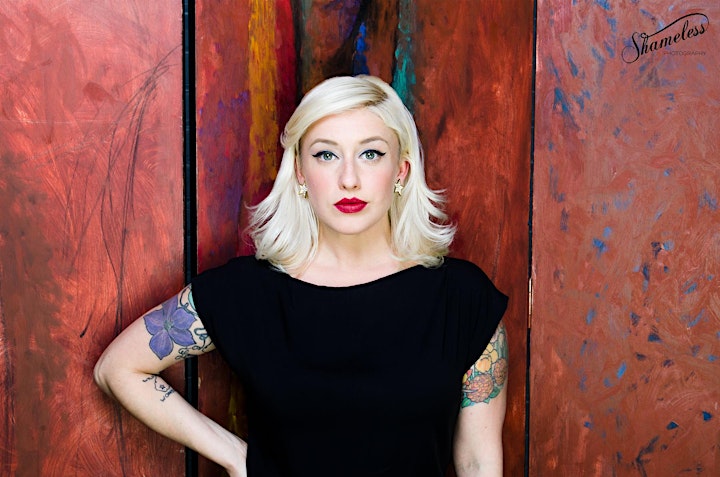 Heather María Ács is an award-winning performer, filmmaker, and cultural worker whose work explores queer, radical subcultures, punk/d.i.y. aesthetics, and femme-inine identities. Her company, FemmePower Productions commits to intersectional equity on screen and behind the scenes. Her directorial debut, Flu$h, premiered at the prestigious lgbt/queer film festivals, Outfest LA and Newfest NYC. She is the Co-Founder of Heels on Wheels, a queer femme-inine spectrum, gender-inclusive performance collective, and winner of the LAMBDA Literary Award for Glitter & Grit, a queer performance anthology. She is working-class raised, Appalachian, and mixed-race Anglo-Xicana. She is a university professor and has worked as a teaching artist in under-resourced communities for over 15 years.
@FemmePowerProductions | www.heatheracs.com

The Helix Queer Performance Network is a collaboration between La MaMa Experimental Theater Club, BAX/Brooklyn Arts Exchange and the Hemispheric Institute of Performance & Politics, seeking to nurture emerging queer performers, unite diverse queer communities, and celebrate the legacy and lineage of queer performance in New York City. Through educational initiatives, innovative stage productions and challenging public conversations that prioritize diversity across age, race, class, and gender, Helix aims to foster an inter-generational, multi-racial, multi-gender performance community where artists can document a broad spectrum of queer experience in the context of a rich artistic history.
This program was made possible thanks to the generous support of the Doris Duke Charitable Foundation.