| | |
| --- | --- |
| Needham Talks: 2014-2015 Needham Elementary School Parent Lecture Series | |
Event Details
Needham Talks: 2014-2015 Needham Elementary School Parent Lecture Series
Fostering Children's Resilience and Social-Emotional Wellness
Please join us for an exciting free series of talks focused on children's resilience and social-emotional wellness.  Nationally acclaimed speakers will be visiting our community to share their knowledge of social and brain behavior, the emotional lives of girls and boys, how to nurture children's confidence and resilience, and the hidden consequences of the internet.  Reserve your seats today for one, two, or all five lectures!  Space is limited.  Speaker books will be available for purchase at each event.
Special thank you to Needham Education Foundation (NEF) for funding this lecture series.   Questions: please contact Angeline Maughan at enrichment@newmanptc.org.
Speakers & Dates:
October 9, 2014:  Joseph Shrand, M.D. - Theory of Mind and Interpersonal Relationships for Children.
December 4, 2014:  Rachel Simmons, M.A. - Odd Girl Out: Coping with Best Friends, Worst Enemies and Everything in Between
March 4, 2015:  Michael Thompson, Ph.D. - Raising Cain: Protecting the Emotional Lives of Boys
April 9, 2015:  Robert Brooks, Ph.D. - Strategies for Nurturing Confidence and Resilience in Our Children
June 4, 2015:  Jon Mattleman, M.S. - The Emotional and Hidden Consequences of the Internet
 Location and Times for ALL Lectures
The Newman Elementary School Auditorium
7:00PM - 8:30PM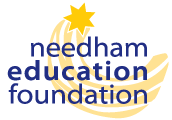 Have questions about Needham Talks: 2014-2015 Needham Elementary School Parent Lecture Series?
Contact the organizer
Where

Newman Elementary School Auditorium
1155 Central Ave
Needham, MA 02492