Description




We had to make some changes : DUE TO THE UNPROMISING WEATHER MUDDY GRASS IS BAD FOR BUSINESS ..
UNDER 2 BIG TENTS!!
Join N.E.E.C.O. Fund & I Am Somebody Nonprofit Organization for the unveiling of OSoWet's New LipLine! Need Economic Equality in Communities all Over Fund will be hosting this Networking Event along with I Am Somebody on Sunday, May 27, 2018 from 3:30 pm to 1am. The proceeds goes towards the fight against domestic violence and the first Rescue Building..
The Unveiling of OSoWet's New Lip Line Manufactured by Tranquil Elegance by Danyael will unveil at 7pm and samples will be given out as you leave the event.. inside this event will be:
- Free Dinner
- Food (appetizers)
- Non-Alcoholic Drinks / Cash Bar (VIP 2 complimentary drinks per VIP ticket holder)
- Live Entertainment
- DJ
- Raffle (8 chances to WIN with One Ticket)
- Vendor Experience And More
ALL guests receives a GIFT BAG with the following items in it:
• One sample of OUR SIGNATURE LIPSTICK
• MO-WET CD
• One Raffle Ticket (many chances to WIN!)
• A Prepaid voucher for NEECO (just add your name, number and email to get name recognition) - passed out during event
• A Bag of Homemade Flavored Popcorn
• A VARIETY OF SPONSORSHIP business
And more
Drinks provided by: Need Economic Equality in Communities all Over Fund
Drinks served by - Advanced Mixology
Also learn more about the different non-profit organizations that will be there...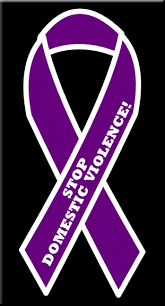 -