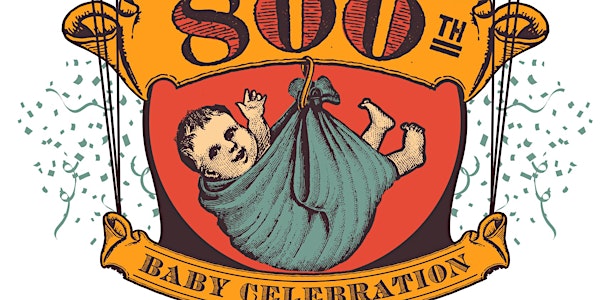 NEDC 800th Baby Celebration
When and where
Location
Ijams Nature Center 2915 Island Home Avenue Knoxville, TN 37920
Description
The National Embryo Donation Center invites you and your family to Ijams Nature Center, just outside downtown Knoxville, for our 800th Baby Celebration, sponsored by the National Fertility Support Center, Bank of Tennessee, Unilab, Bethany Christian Services of East Tennessee and Chick-fil-A of West Knoxville! Enjoy connecting with the larger NEDC family at this free event from 10 a.m. to 3 p.m. on Saturday, June 8. ALL AGES WELCOME!
This is your chance to catch up with scores of other embryo adoption and embryo donation families from all across the country! From first-time face-to-face meetings to reunions between friends who haven't seen each other in years, it's going to be a fun-filled extravaganza for parents and children alike.
Enjoy miles and miles of shaded trails and activities, a lunch and dessert, a special video, and a ceremony celebrating our 800th baby- and ALL NEDC babies! We'll have a brief program from 11:00 to 11:30, with lunch and dessert served from 11:30 to 1:30.
Plus, for a special discounted rate of only $20 per person, you'll also be able to enjoy the on-site Navitat tree canopy adventure park! Navitat participants must be at least 7 years old and weigh between 30 and 265 pounds. Children ages 7-11 taking part in Navitat must be accompanied by an adult.
Please RSVP as far in advance as possible. We look forward to seeing you and your family in Knoxville this summer!
*NOTE: News media as well as an NEDC video production team will be present at this event. By registering, you are acknowledging that you and your family may be recorded on video and have no objections.