About this Event
Lost Lake Presents:
Ned Garthe Explosion
The Savage Blush
Palo Santo
Saturday, Mar 9, 2019
Doors: 8:00 PM
Show: 9:00 PM
21 and over
$10 - $12
Lost Lake
3602 E. Colfax Ave.
Denver, CO
All sales are final. Review your order carefully, there are no refunds for any reason. No tickets are mailed to you, your name will be on the will call list night of show. Night of show (1) bring a valid government issued ID and (2) be able to show ticket confirmation at the door.
_____________________________________________________________________________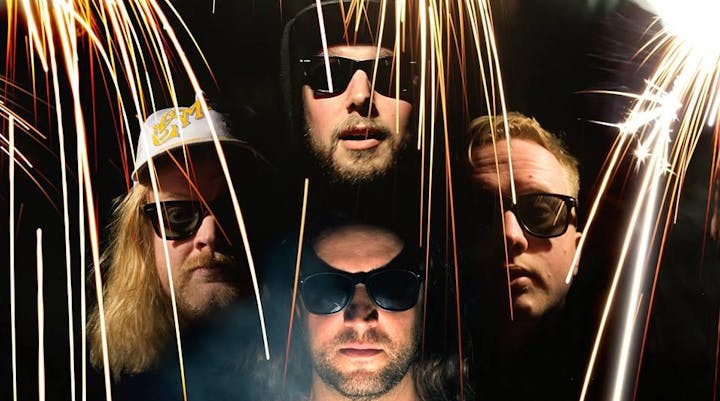 Ned Garthe Explosion (hereafter known as NGX) started in 2012 in Denver, CO. Stuart Confer (drums, guitar, vocals) was a mixed martial arts instructor at this really cool training gym and could swing these nunchucks real fast so I asked him if he could beat up a drum set for me (Ned) because it was making fun of me. Stuart said he would only fight if provoked because of the code he lives by. Then he saw the drum set trip me so he jumped in and has been beating up drums in my gang from then on. He is keeping our community safe from violence n' sh** like that. I found Spencer Alred (alto bass, French horn, keys) and Tyler Breuer (Synth, bongos, vocals) on Craigslist.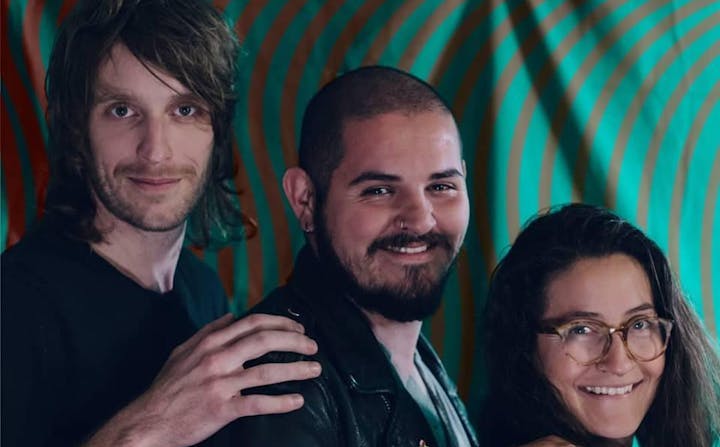 "[The Savage Blush's] stage presence fills a room like heavy water. Their charismatic yet unfazed demeanor commands attention to the music, and when they play, it is quickly known that they have tapped into a deep sonic reservoir not oft discovered." (Kendall Morris, DU Clarion).
A psychedelic rock band from Colorado, The Savage Blush was formed by siblings Rebecca and Joshua Williams in 2014. The two give you a heavy dose of their love of classic psych music mixed with a modern garage rock sound and sprinkled with surf and latin undertones. Since forming, the band has toured nationally, performed at various festivals, been featured on Daytrotter, and released two singles and three albums; all of which differ radically from one to the next.
With driving rhythms, hiccuped vocals, fiery guitar licks, and bass lines that leave you wanting more, The Savage Blush will drop you in the middle of the desert and keep you there until your mouth is dry, your legs ache from dancing, and every atom in your body tries to burst through your skin.
Watch out, they're coming for you.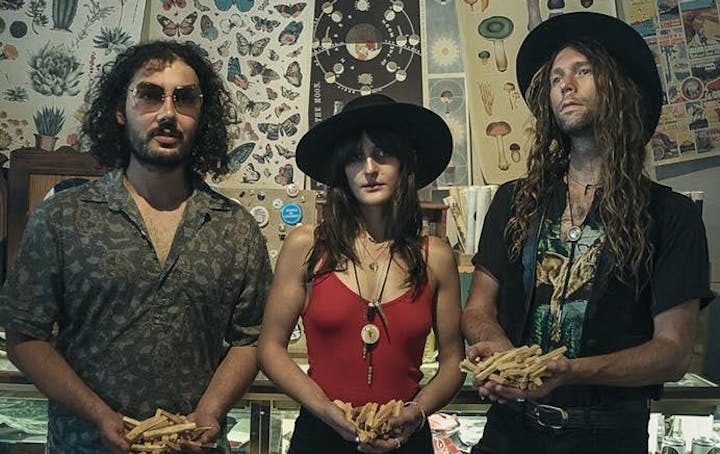 Performers
Date and Time
Location
Refund Policy