Description
NECANN Pre Event - MCN Networking & Educational Event at the Essex Hotel, Next to the Hilton Hotel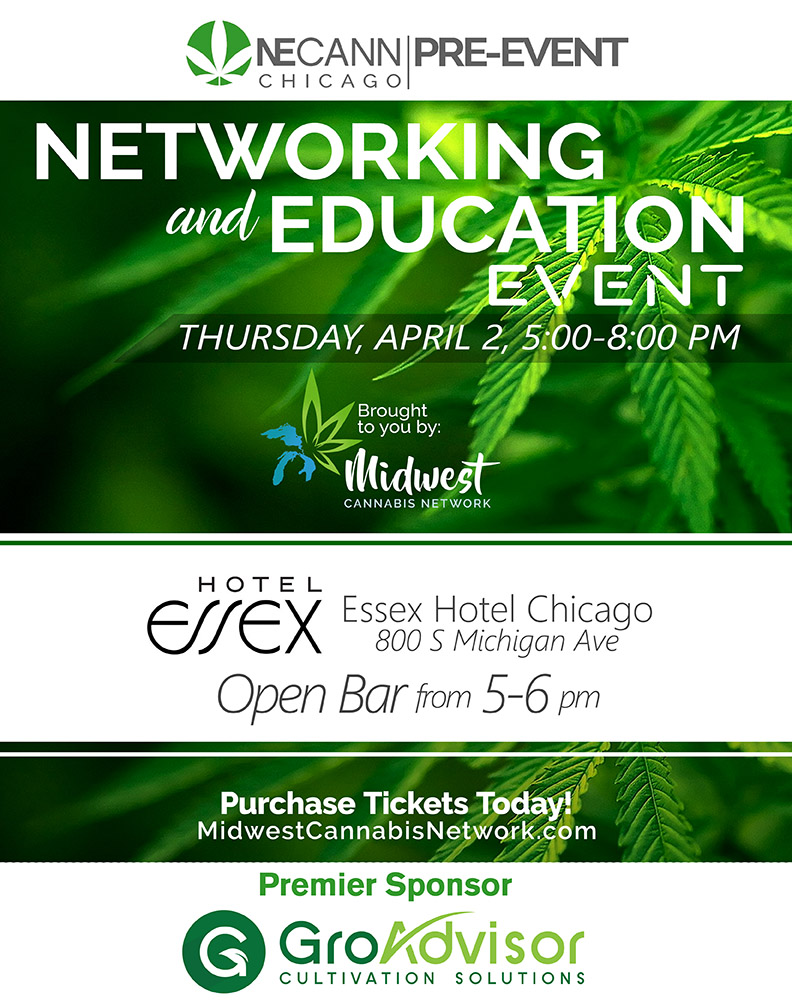 Midwest Cannabis Networking events for anyone interested in learning about or becoming a part of America's fastest-growing industry.
Our networking event will feature speakers that are leading the way in the industry here in the Midwest. This includes operators, investors, management teams and entrepreneurs that have participated in other markets as they have gone from unregulated "black markets" to regulated industries that have driven job growth, stimulated local economies and provided a fertile ground for career growth.
Please join us for an hour of presentations from industry leaders followed by a happy hour and networking where you will be able to meet not only the speakers but other like-minded industry supporters.

2020 Illinois
Cannabis Convention
The 1st convention focused exclusively on the Illinois market!
We have a great lineup of speakers: TBD
Tickets include a complimentary cocktail Hour from 5-6 PM
Check out photos from our past events
Purchase your tickets early as the price will go up.
More info at: http://www.midwestcannabisnetwork.com
More Information about how to double your grow space with mobile storage systems please check out our sponsor website: MobileVerticalStorage.com
Organizer of NECANN - Midwest Cannabis Network - Educational Event
Midwest Cannabis Network is a new company focusing on Cannabis Networking events around the Midwest. The company was started by Ted Widen of ChicagoScene.com and now a  cannabis marketing consultant and Randy Shipley a five year veteran of the Cannabis industry.
Visit us at: http://www.midwestcannabisnetwork.com