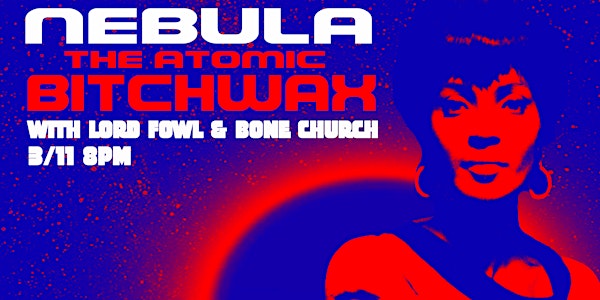 Nebula, Atomic Bitchwax, Bone Church, and Pinto Graham
UNDER 21 WITH PARENT OR LEGAL GUARDIAN
Stacked stoner rock bill featuring Subpop records' Nebula, Atomic Bitchwax (ex-Monster Magnet), Lord Fowl, and Bone Church
When and where
Location
The State House 310 State St New Haven, CT 06510
Performers
Headliners
More Performers
The Atomic Bitchwax
Lord Fowl
Bone Church
About this event
3 hours

UNDER 21 WITH PARENT OR LEGAL GUARDIAN

Mobile eTicket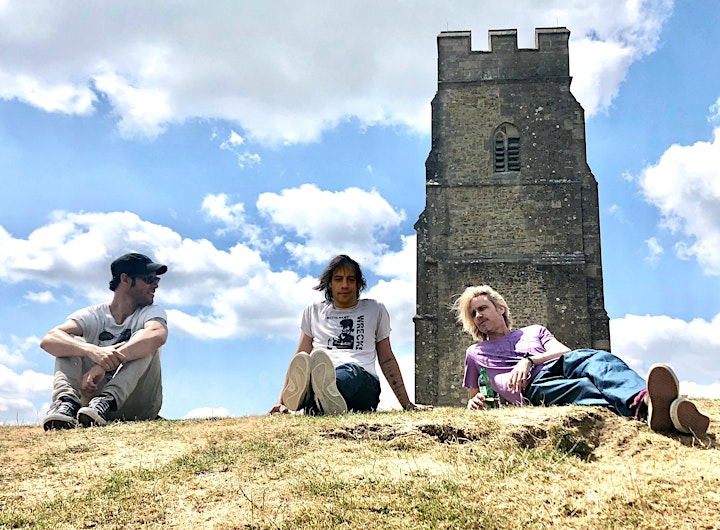 Nebula
Fuzzy, riff wielding lunatics with no respect of space and time.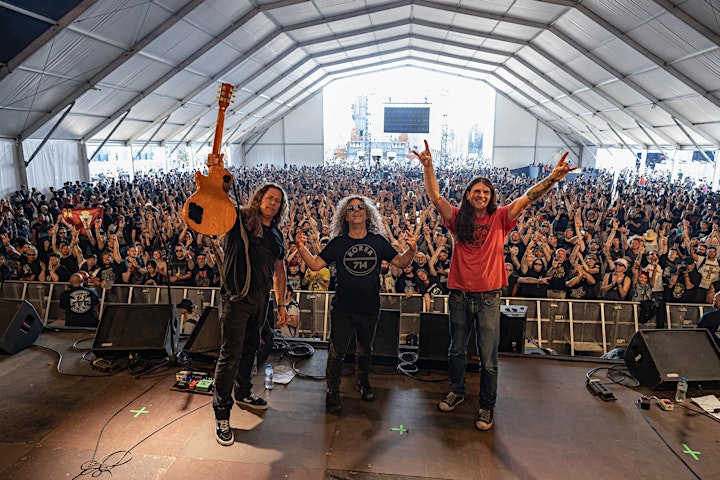 The Atomic Bitchwax
Formed in the mid 90s by bassist/singer Chris Kosnik, guitarist Ed Mundell (both from Monster Magnet), and drummer Keith Ackerman, their first self-titled album "The Atomic Bitchwax" was released in 1999 with the N.Y.C. label Tee Pee Records establishing them with audiences of the burgeoning "Stoner Rock" community.
"The Atomic Bitchwax should be required listening for any heavy metal guitarist...one of the heaviest and grooviest stoner metal bands to plug in and turn it up." -CMJ
Bone Church is a heavy Rock & Roll band from New Haven, CT. Formed in 2016, they're primarily influenced by the era when rock was transforming into the earliest forms of heavy metal, but still had its feet planted in the blues. Classic bands like Black Sabbath, Led Zeppelin, and Hendrix provide the sonic inspiration; along with newer influences from the likes of Earthless, Uncle Acid, and Pallbearer, to name a few. Elements of Doom, Metal, and psychedelia are incorporated to complete the sound.
https://bonechurch1.bandcamp.com/releases
"They poured a foundation of solid, guitar-hewn, heavy concrete-like rock, then added skeletal rhythmic reinforcement akin to rebar. They moderate the density, and intensity, of both constructs with emotional temperament that's riveted into place with vocal swagger." (https://www.riffrelevant.com/2017/11/11/bone-church-st-ep-review-debut/)
Pinto Graham
Hailing from New Haven, Connecticut, southern rock trio Pinto Graham serves up psychedelic riffage that pulls audiences to their feet. The diverse musical experiences of bassist/vocalist Ant Reckart, guitarist/vocalist Andre Roman, and drummer Brian Harris make for a perfect meeting of groove, grit, and melody. With influences ranging from Lynyrd Skynyrd to Pentagram – both of whom they pay homage to with their band name – Pinto Graham will shake, rattle, and roll any stage they set foot on.