About this Event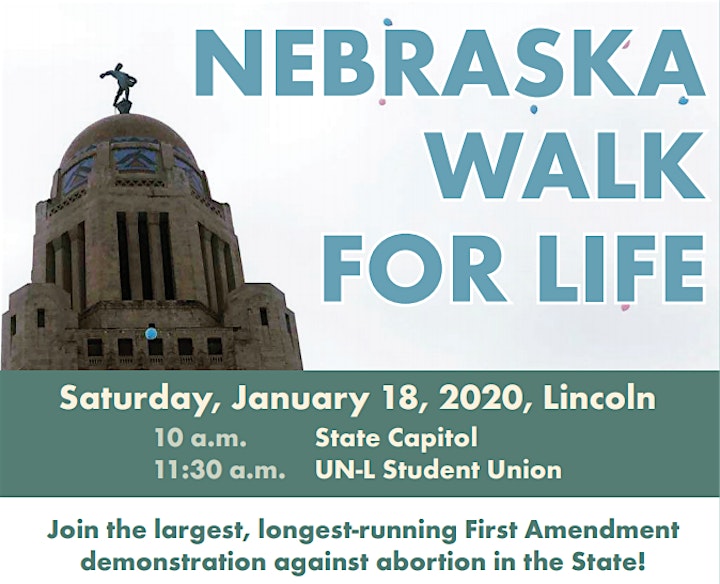 7:00 a.m. Meet in our Church parking lot and board the chartered bus. Please be on time!
8:00 a.m. Arrive in Lincoln at St. Mary Church for a special pro-life Mass. We must arrive early to get good seats in the Church. We will have time to pray before Mass begins.
9:00 a.m. Mass
10:00 a.m. At the steps of the Nebraska State Capitol, take part in listening to the leaders of Nebraska Right to Life and legislators briefly speak about the importance of supporting life and release pink and blue balloons to kick-off the walk. There will be time to eat a quick lunch, if desired, before heading to the UN-L Student Union to hear the keynote speaker.
11:30 a.m. Arrive at the UN-L Student Union, 14th and R Street, and hear the keynote speaker (currently being confirmed).
1:15 p.m. Board the bus at 14th and R Street and depart to St. Patrick Catholic Church in Gretna.
2:15 p.m. Arrive in Gretna.