Description
Calling all 'Nearly a Vets'!
You are invited to a Nearly a Vet Convention at Manly Road 24hr Veterinary Hospital
7 April 2018
3:00pm - 4:30pm
What is a Nearly a Vet Convention?
Bring a stuffed animal and come and join Rebecca Johnson, author of the bestselling Juliet, Nearly a Vet series, the Vet Cadets series, and the winner of the 2015 Prime Ministers Prize for teaching Primary School Science
Join other 'Nearly Vets' as we practise our vetting skills and learn about the things real vets do, with some extra special guests!
You'll also get some tips on great story writing and character development.
All participants will receive a Nearly a Vet Kit to take home: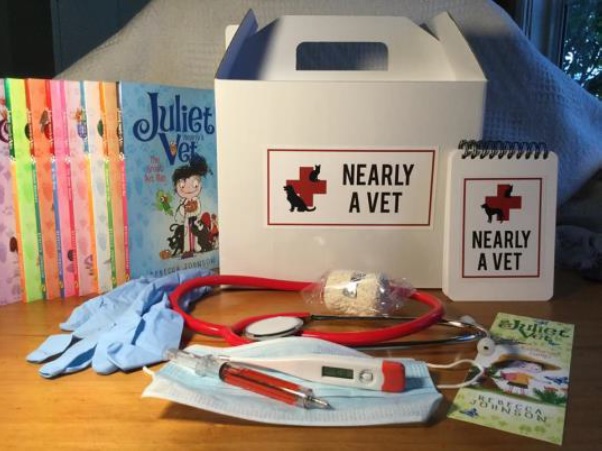 Kit contains:
• A proper child-sized heavy duty lab coat
• A working stethoscope
• A face mask
• Surgical gloves
• A real digital thermometer
• A pipette
• A specimen jar
• A bandage
• A Nearly a Vet diary
• A syringe pen
• A pet pack for stuffed animals
Cost: $35 per child
All children must be accompanied by an adult