Neapolitan Pizza and Fresh Mozzarella Making Class by Pizzaiolo Alessio Lac...
Description
Learn from the Best!
Master the art of cooking a true Neapolitan Style Wood Fired Pizza from scratch in our 2-hour hands-on class from Pizzaiolo Alessio Lacco. Pizza cooking classes available will cover all aspects of Neapolitan pizza including how to make Fresh Mozzarella, Neapolitan Dough, Dough Stretching, and Proofing techniques. Also learn the correct cooking and handling techniques using the ilFornino Wood Fired Pizza Ovens.
About Pizzaiolo Alessio Lacco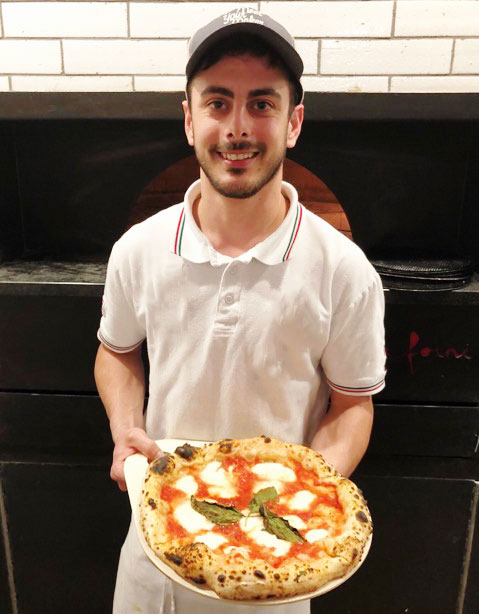 Our Pizzaiolo has learned the art of Pizza making from Gaetano Esposito (the grandson of Raffaele Esposito, who created the Margherita Pizza for Queen Margherita of Savoy in 1889) at L'Arte Della Pizza. Furthermore, Alessio is certified by the Associazione Vera Pizza Napoletana and a winner of 2019 Best of Evansville Award.
Who should attend:
Anyone who wants to expand their knowledge about making Neapolitan pizza. No matter what skills you possess, this course will strengthen your knowledge and further your skills to become a master Pizzaiolo.
Topics Covered:
Making Fresh Mozzarella.

Making the Neapolitan dough from scratch

Proper techniques to proof the dough.

Learning how to stretch the dough and advance techniques.

Cooking Neapolitan Pizza in a wood fired pizza oven.

Cooking several pizzas with different toppings to taste.

Enjoying your tasty creation at our pizza party.
Why ilFornino Pizza Academy:
International Chef (Italy).

No rush atmosphere.

Hands-on learning.

Pizza Classes are limited to ensure you get personal attention.

Every student has their own station with no sharing of stations.

Free Parking.
**Notes and Certificates of completion will be provided. **
At the end of the class, enjoy your tasty creation at our Pizza Party.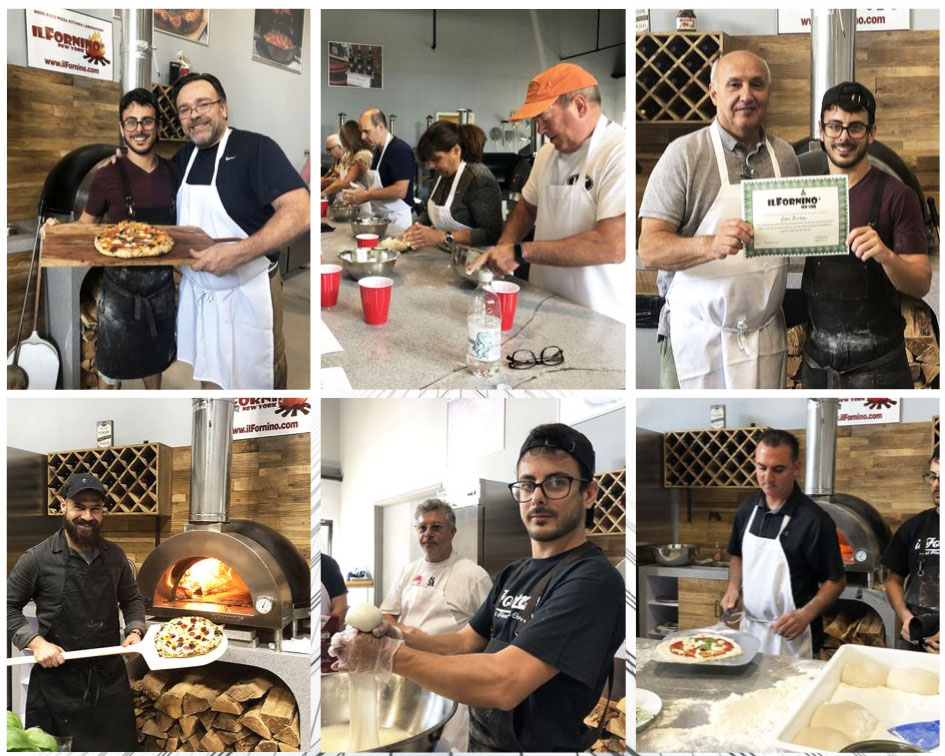 Venue:
ilFornino Wood Fired Pizza Ovens
711 Executive Blvd. Suite U
Valley Cottage, NY 10989
Learn more about us: https://www.ilfornino.com/
We would love to hear from you. If you have questions about our classes please CALL (877) 302-6660
Visit: https://www.ilfornino.com/neapolitan-pizza-making-class/
*** Refund - Cancellation is allowed 14 days prior to the event for a full refund.***