Description
#1 New Your Times Best Selling Author Neale Godfrey of "Money Does not Grow on Trees: A Parent's Guide to Raising Financially Responsible Children" will be speaking at a luncheon to benefit The Parkinson's Support Group of the Upstate at the Commerce Club on February 6th. Neale is the author of 27 books that deal with money, life skills, and value issues. Neale believes it is important to teach our children how to be fiscally responsible. She will give advice on just how to do this, so when you leave you can be prepared to teach your children all about being financially responsible.
Neale Godfrey began her career as one of the first female executives in banking in the U.S. at The Chase Manhattan Bank in 1972. After 13 years, she then became President of The First Women's Bank in NYC. After watching women be disempowered handling their money her research showed that it was because women were never taught anything about finance as children. Vowing not to pass this legacy on to her own kids, she went in search of
books for them to learn about money---there were none. So, Neale opened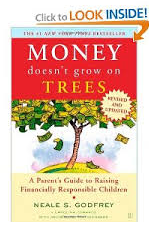 up The First Children's Bank at FAO Schwarz and an Institute for Youth Entrepreneurship in Harlem and created the topic of Kids and Money in 1988.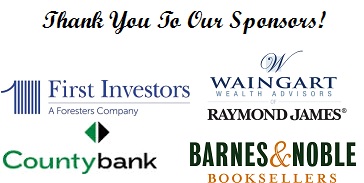 Barnes and Noble will be selling "Money Doesn't Grow on Trees," in the Greenville store and the day of at the event. A percentage of sales will be given to the Parkinsons Support Group of the Upstate.