Join us for an in-person event with bestselling author Neal Stephenson for a discussion of his new book "Termination Shock."
About this event
Join us for an in-person event with bestselling author Neal Stephenson for a discussion of his new book Termination Shock: A Novel. This event will be hosted in the Strand Book Store's 3rd floor Rare Book Room at 828 Broadway on 12th Street.
Can't make the event? Purchase a signed copy of the book here.
Please note that the books will be pre-signed. He will not be personalizing books after the event.
STRAND IN-PERSON EVENT COVID-19 POLICY:
In-person events will be presented to a fully vaccinated audience. All patrons over the age of sixteen will be required to show proof* of having completed the COVID-19 vaccination series at least 14 days prior to the date of the event. New York State has now clarified that a child up to the age of 16 who is unvaccinated and accompanied by a vaccinated adult may, in fact, attend events that otherwise are open only to people who are vaccinated. In such an event, the child will not need to be socially distanced, but they will need to wear masks at all times while attending the event.
*Proof of vaccination will be defined as either an original vaccination card or an Excelsior Pass. We will be checking to ensure compliance with the 14 day waiting period post-vaccination.
For contact tracing purposes, buyers must submit the following information at checkout for each attendee in the attending pod: Full Name, Address, Date of Birth, Email Address, and Phone Number. Registration will be required online. No tickets for entry will be sold at the door.
---------------------------------------------------------
Neal Stephenson's sweeping, prescient new novel transports readers to a near-future world in which the greenhouse effect has inexorably resulted in a whirling-dervish troposphere of superstorms, rising sea levels, global flooding, merciless heat waves, and virulent, deadly pandemics.
One man - visionary billionaire restaurant chain magnate T. R. Schmidt, Ph.D. - has a Big Idea for reversing global warming, a master plan perhaps best described as "elemental." But will it work? And just as important, what are the consequences for the planet and all of humanity should it be applied?
Ranging from the Texas heartland to the Dutch royal palace in the Hague, from the snow-capped peaks of the Himalayas to the sunbaked Chihuahuan Desert, Termination Shock brings together a disparate group of characters from different cultures and continents who grapple with the real-life repercussions of global warming. Ultimately, it asks the question: Might the cure be worse than the disease?
Epic in scope while heartbreakingly human in perspective, Termination Shock sounds a clarion alarm, ponders potential solutions and dire risks, and wraps it all together in an exhilarating, witty, mind-expanding speculative adventure.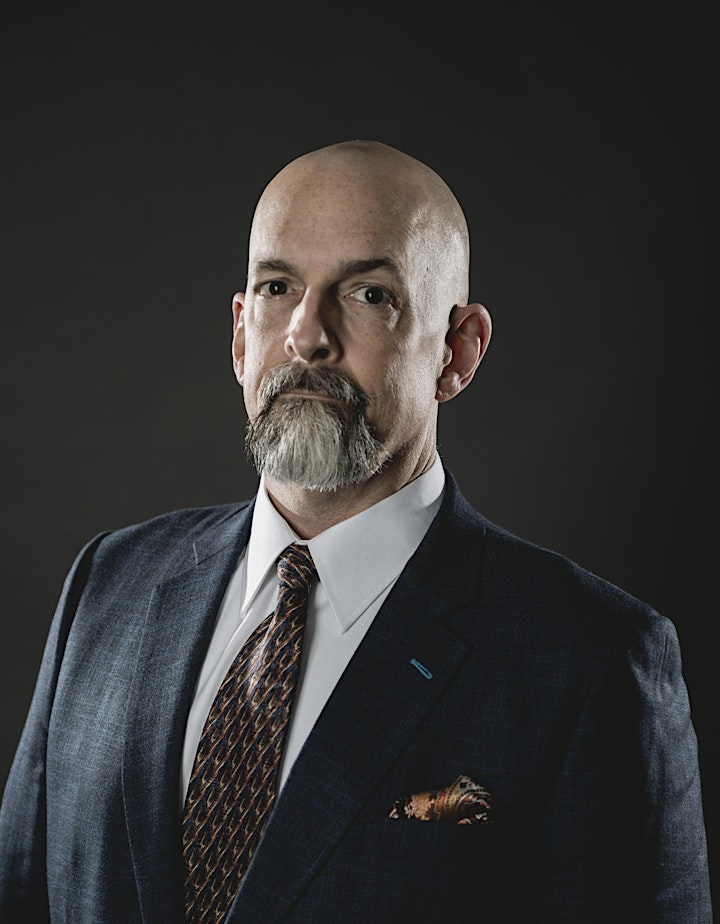 Neal Stephenson is the bestselling author of the novels Fall; or, Dodge in Hell, The Rise and Fall of D.O.D.O. (with Nicole Galland), Seveneves, Reamde, Anathem, The System of the World, The Confusion, Quicksilver, Cryptonomicon, The Diamond Age, Snow Crash, Zodiac, and the groundbreaking nonfiction work In the Beginning . . .Was the Command Line.
Organizer of Neal Stephenson: Termination Shock
Strand Book Store was born in 1927 on Fourth Avenue on what was then called "Book Row," an area that covered six city blocks and housed forty-eight bookstores. Our founder Benjamin Bass was all of twenty-five years old when he began his modest used bookstore and sought to create a place where books would be loved, and book lovers could congregate. Ninety years and a move over to Broadway, the Strand is still run by the Bass Family and is home to four floors of over 2.5 million used, new, and rare books, a wide array of bookish gifts, and fun literary events held almost every night of the week. From the dollar carts outside to the Rare Book Room on the third floor, and cheeky graffiti-ing throughout the store courtesy of Steve "EPSO" Powers, the iconic store now stands testament a place for book lovers to explore.