About this Event
Neal Rosenthal presents The Red Note Project:
Neal's debut solo album entitled, The Red Note Project, was released on all major platforms in February of 2019. Upon beginning the process of writing and recording this album in 2016, he was clocked in the noggin with inspiration… literally! After suffering a debilitating concussion, Neal has made his way back to the music scene with a unique sound and a new bag of tricks. The Red Note Project (The R.N.P.) is also the name of the performing collective and you can catch them at a show in the near future!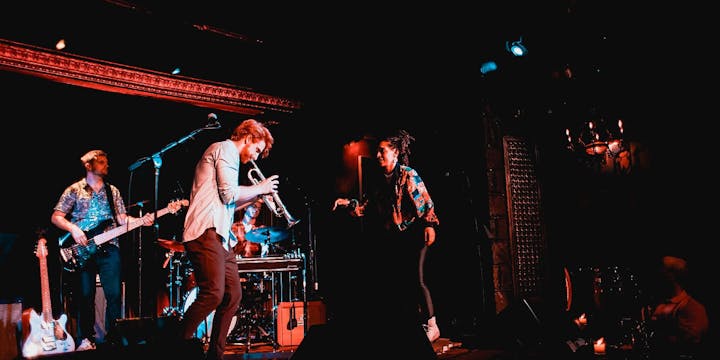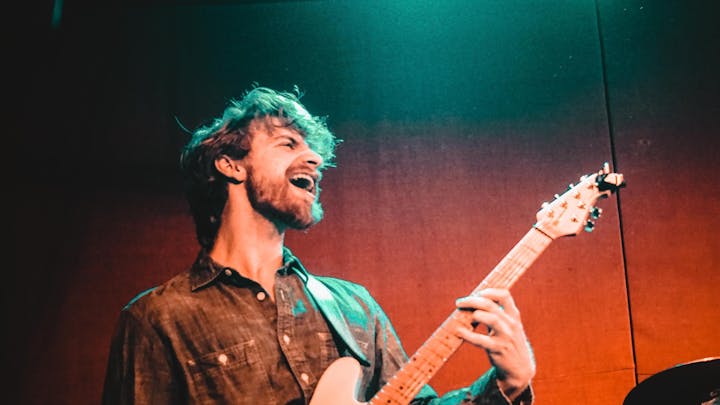 Leo Manzari
Originally from Washington DC, Leo Manzari is a Lucille Lortel award nominated tap dancer. As part of a duo act called The Manzari Brothers, Leo has headlined in the touring and Off-Broadway productions of Maurice Hines is Tappin' Thru Life, featured Guest Artist on So You Think You Can Dance, The Mo'nique Show, The Kate TV, PBS News Hour, Jerry Lewis Telethon, and ABC's "The View." He has also featured as a solo tap dance feature in Hozier's music video "Almost (Sweet Music)." Leo headlines alongside Byron Stripling and Grammy nominated Jazz vocalist, Carmen Bradford in a show called "Uptown Nights," which has collaborated with multiple POPS orchestras across the world including The Winnipeg Orchestra, The Florida Orchestra, and The Philly POPS. He's appeared with The Harlem Globe Trotters in the conceptual video collaboration with The Philly POPS. Other credentials include a recurring role in Showtime's television show "Homeland," and lead writer and vocalist in his band, a genre he created called TAP RAP. His most recent album, CLOCKWORK, can be found on all major streaming platforms.