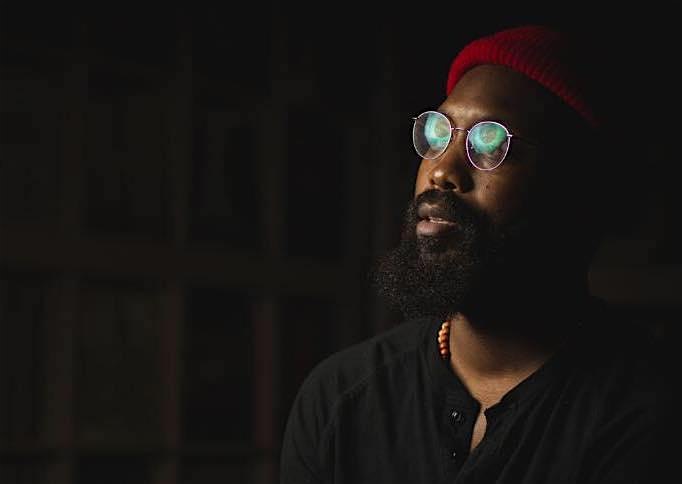 About this Event
$5 (adv.), $8 // 21+
----------
Soaked in the elements of hip-hop, jazz, soul, funk, and driven by heavy synthesizing and collaborative instrumentation, NEAK designs a musical platform allowing him to discuss his greatest insecurities, agonizing internal fears, and featuring the trials and tribulations of people through many walks of life. NEAK's latest album 'KWESBAAR' pushes his musical prowess to a level beyond his past; demonstrating his love for retro production and true-to-life raps. Collaborating alongside a multitude of skillful musicians such as trumpeter Sam Trump, pianist Aminata Burton, alto sax player Caroline Davis, and rap luminaries such as GLC, Rita J., and Rashid Hadee, this album is nothing short of a masterpiece inside and out.
Rising from Detroit's legendary hip-hop scene is the emcee VALID. Under the wing of the city pioneer and Grammy Award Winning DJ Head, VALID continues to blaze stage after stage while dropping fresh music and gaining notoriety in and out of state. Since dropping his rookie mixtape, a series of EPs, and his solo debut album "Reach High," VALID hasn't slowed down.
RITA J, raised in the talent rich pockets of Chicago's South Side, is a natural born performer. Demonstrating both strength and sensitivity, courage and compassion, RITA J is proof that a woman can display both beauty and skill without being overtly sexual or sacrificing their integrity in the process. RITA J appears to be conquering major territory with her talent, skills and ability. With a growing fan base in the USA and overseas, RITA J is not only a voice, but also a face of future culture, proving that there are no limits on true creativity.
MOLLY COLEMAN is a Chicago-based singer-songwriter. MOLLY listens to a bit of everything and that feeds into her music style, but she mainly draws her inspiration from rock, folk, pop, and jazz. Her music is known to make grown men cry. Is that good or bad? You decide.
Chicago-based music producer and DJ SLOT-A first fell in love with making beats back in his high school multimedia class in 2000. As SLOT-A has evolved from being a producer into a DJ, he's opened for the likes of Ghostface Killah, Tech 9, Lunice, and spun for the legendary Rakim, infusing everything from hip hop, reggae, funk, to nu-disco and latin rhythms into his sets. SLOT-A works endlessly to create all encompassing open-format sets. With influences likes J Dilla, Kashif, Lee Scratch Perry, Dj Assault & The Neptunes, SLOT's sound brings a dancefloor-oriented, but soulful vibe.