Description
Upper level of Capital Ice Complex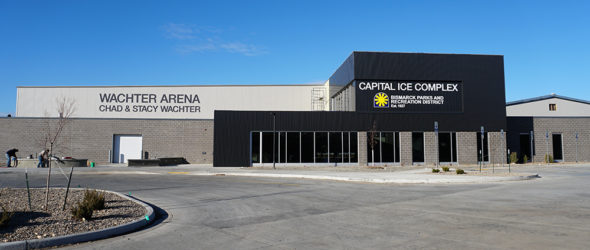 Agenda: Tentative

7:00-7:50 – Registration and Breakfast
7:50-8:00 – Welcome Address
8:00-9:00– Brett Carver, PhD, Oklahoma State University: "Today's Wheat: From Clean Record to Clean Label"
9:00-9:30 – Netwalking
9:30-9:45 – Break
9:45-11:45 – Local Foods Panel
Lori Martin, Owner of Roving Donkey Farms: "The Little Farm That Could"
Bill Davis: Why we need a local food development plan for ND
Jamie Good, Local Foods & Organics Marketing Specialist, ND Dept of Agriculture: "Farm to School Dos and Don'ts"
Karen K. Ehrens, RD, LRD, Health & Nutrition Consultant and Policy Advocate: "

Mediterranean on the Prairie – Incorporating Local North Dakota Foods Into Culinary Education"
11:45-1:00 – Lunch and annual meeting
1:00-2:30 – Keynote: Judi Adams, MS, RDN – Topic: Nutrition Trends Over the Past 40 Years
2:30-3:00 – Netwalking
3:00-3:15 – Break
3:15-4:15 – Tjacob Smude, Prepared Food Manager at the BisMan Community Food Co-op: "Immune Support Food Demo"
4:15-4:30 – Closing Remarks
Hotel Information:



EverSpring Inn and Suites, Bismarck – 30 rooms available at state rate

Address:
200 E Bismarck Expy, Bismarck, ND 58504
Phone:
(701) 222-2900


Social Information:
Wednesday, April 3 || 6-7:30pm

United Tribes Technical College
Life Skills Center
3315 University Drive
Directions:
The Skills Center is the first building you see when you get on campus; it is a round brick building. Please use the parking lot on the east side of the building and enter through the main entrance.
Room 115: follow the signs through the hallway.
Come explore Native American foods in the United Tribes Technical College (UTTC) Land Grant kitchen. We will have a cooking class and presentation.
-Max group of 30


FAQs
Who can I contact with questions?
Katie Johnke 355-1555 or kjohnke@bismarcknd.gov
Do I have to bring my printed ticket to the event?
NO
What is the refund policy?
Requests made in writing or email at least 7 days in advance of the conference will be fully refunded minus a $15 handling fee. Requests for refunds after the 7 days will not be refunded except in the event of inclement weather or an emergency. In that case, all requests must be made in writing or through email within two weeks after the convention. The refund amount will be 25% of the fee paid for registration.