Description
Join the NDIA-GA Chapter in our Breakfast Series Featuring Dr. George Nield, FAA Associate Administrator for Commercial Space Transportation
Open to all NDIA Members and Anyone interested in Space
Cost: $15.00 - First 125 registrants…deadline for registration is 12:00 PM, 2 DECEMBER.
Sponsored by: Camden County – Future Home of Spaceport Camden
PROGRAM: The Future of Commercial Space
About 5 years ago a Georgia spaceport became a possibility. Since then, Spaceport Camden has been in the planning stages. Following completion of the required environmental study, the FAA/AST office will be able to make the decision on a license. Many industry insiders have called this property the best in the country for a commercial spaceport, and it may become the single biggest economic development project in Georgia history. Georgia can play a significant role in this commercial space adventure.

---
Dr. George Nield – FAA Associate Administrator for Commercial Space Transportation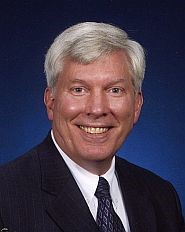 Dr. George C. Nield has over 30 years of aerospace experience with the Air Force, at NASA, and in private industry. Dr. Nield came to FAA from the Orbital Sciences Corporation, where he served as Senior Scientist for the Advanced Programs Group.
His previous assignments include working as an Astronautical Engineer at the Space and Missile Systems Organization, a Flight Test Engineer at the Air Force Flight Test Center, and an Assistant Professor and Research Director at the USAF Academy. He was the Manager of the Flight Integration Office for the Space Shuttle Program at the NASA Johnson Space Center and later worked on both the Shuttle/Mir Program and the International Space Station Program.
A graduate of the United States Air Force Academy, he holds an M.S. and Ph.D. in Aeronautics and Astronautics from Stanford University, and an MBA from George Washington University. He is also a Flight Test Engineering graduate of the USAF Test Pilot School. Dr. Nield is a registered Professional Engineer and a Fellow of the American Institute of Aeronautics and Astronautics.
Important Details
Breakfast will begin at 8:00 AM

Dress is coat and tie
Your questions/inquiries, please send email