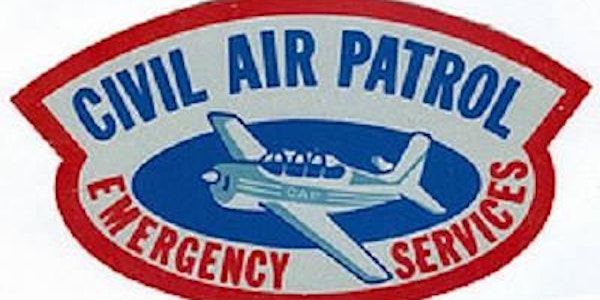 ND Wing Emergency Services Academy
North Dakota Wing 2022 Emergency Services Academy at the Fargo Air National Guard Base on September 30th through October 2nd, 2022.
When and where
Location
Fargo Air National Guard Base 1400 32nd Ave N Fargo, ND 58102
About this event
North Dakota is conducting its annual Emergency Services Academy (formally known as Ground Team Academy) at the Fargo Air National Guard Base on September 30th through October 2nd, 2022. This activity is open to all members with at least a General ES Qualification. There will be several training tracks to choose from based on your current qualification. The following tracks are GT3, GT2/GT1, GTL and sUAS (for those over 18).
My intent for this training school is to learn and then practice ground team skills with a sortie. I do not want parents or seniors to go out and spend a ton of money on ground team gear right away. Get what you can, when you can, but what's most important is to be ready through training. Please check the packing list for required items and forms to be filled out and signed by parents/guardians, and hand carry hard copies to the activity.
The fee for this activity is $30 which will cover all the meals Saturday and breakfast on Sunday. I understand that some units have a long way to travel. For that reason, in processing will be on Friday evening starting at 1800 CST. However, official training start will be 0800 Saturday morning. We will have base housing for lodging for this activity.
Sign up for this event will close on September 16th at 2200 (10pm) to allow for coordination with the 119th Security Forces for your arrival.
If you have any questions, please reach out to Lt. Col John Hoeck at jhoeck2002@gmail.com or me at ashley.ratliff@ndcap.us.
Maj. Ashley Ratliff , CAP
Academy Commander