Description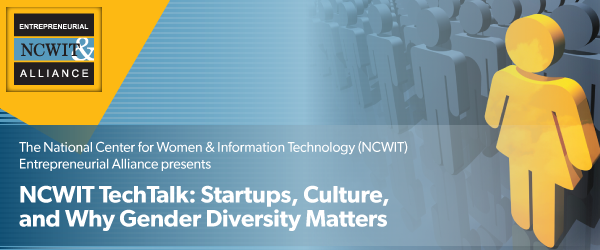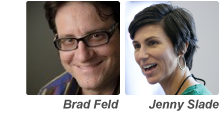 Join Colorado-based Entrepreneurial Alliance member companies, including startup founders, CEOs, CTOs, hiring managers, and invited guests for the inaugural NCWIT TechTalk in downtown Boulder. Lunch will be provided.
Brad Feld of Foundry Group will make opening remarks, and Jenny Slade from NCWIT will share tips for improving your company by including women.
Attend this event to learn how technical women can optimize your company's success and how to build a company culture that attracts diverse candidates.
Bring a guest
We encourage all of our member companies to attend and hope you bring along someone else from your company or another person from a startup or the tech community who might be interested.
About us
Find out more about the Entrepreneurial Alliance or start by filling out a membership form. Contact Stephanie Wanek, Program Manager for additional information.
NCWIT is a non-profit community of organizations working to increase the participation of women in technology from K-12 to the workforce. The NCWIT Entrepreneurial Alliance is supported by Turner Broadcasting System, Inc. and EMC.