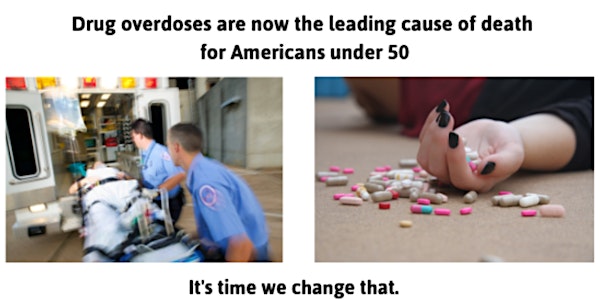 NCW Opioid Response Conference: Pathways to Prevention
Location
Multiple Sites throughout North Central Washington
Description
A unique opportunity for your community to come together to address the opioid epidemic by taking action to increase awareness and prevention. Join educators, students, and community leaders for a facilitated discussion to develop innovatice, out-of-the box strategies for opioid prevention in our whole community. Share your ideas. Be a part of the solution.
The NCW Opioid Response Conference is a FREE conference that takes place at the same time, at multiple sites throughout the North Central Region.
We are pleased to announce a free Narcan Training following the conference!* No additional registration is required. A limited supply of FREE Narcan Kits will be avialable at each site!
In partnership with: North Central Accountable Community of Health, WorkSource Okanogan County, Columbia Valley Community Health, Grant Integrated Services, and North Central Educational Services District. Thank you to Washington State University Extension for developing the Rural Pathways to Prosperity conference delivery model and for providing training and support for this conference.

Locations:
Bridgeport: Bridgeport High School, 1220 Kryger Ave, Bridgeport, WA 98813

Colville: WSU/TEDD Conference Room, 986 S. Main St., Colville, WA 99114

Coulee Dam: Lake Roosevelt Jr./Sr. High Library, 505 Crest Dr., Coulee Dam, WA 99116

Leavenworth: Chelan County Fire Station, 228 Chumstick Hwy, Leavenworth, WA 98826

Moses Lake: Grant Integrated Services, 840 E. Plum St., Moses Lake, WA 98837

Nespelem: Lucy F. Covington Government Center, 21 Colville Street, Nespelem, WA 99155

Omak: Omak High School Library, 20 S Cedar, Omak, WA 98841

Oroville: Oroville District Office, 816 Juniper Street, Oroville, WA 98844

Twisp: Liberty Bell High School, 24 Twin Lakes Road, Winthrop, WA 98862

Wenatchee: Confluence Technology Center, 285 Technology Center Way, Wenatchee, WA 98801
*Excludes the Colville, WA site. The Narcan Training for the Omak Site will take place at WorkSource Okanogan, 126 Main St S, Omak WA 98841 from 12:30-1:00pm.