NCT Opening Night Educator Events 2013-2014

Multiple Dates
Event Details
Please be our guest us for a special Opening Night Educator Event at NCT! Tickets to the performance are free for each educator and a guest. Additional tickets may be purchased at the door at the $8.00 student field trip price. NCT also offers a reception and a professional development workshop for each event that explores the themes of the show and activities that educators can take back to their classrooms. The workshop qualifies for PD credit in many districts.


2013-2014 NCT Educator Events
A Wrinkle in Time: September 12, 2013
Schoolhouse Rock Live!: October 24, 2013
Lilly's Purple Plastic Purse: January 16, 2014
Number the Stars: February 20, 2014
Lyle the Crocodile: April 10, 2013
2013 - 2014 Season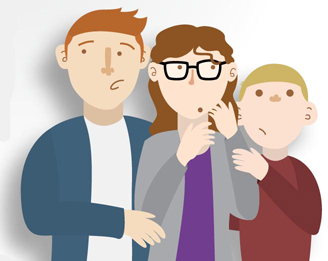 A WRINKLE IN TIME
Sept 12 - Oct 6, 2013 For Grades 4 - 8
By Madeline L'Engle
Adapted by John Glore
Madeleine L'Engle's brilliant science fiction/fantasy adventure is brought to the stage with multimedia theatrical wizardry On a dark and stormy night, young Meg Murray and her little brother Charles Wallace embark on a dangerous quest to find their missing father. Under the guidance of a mysterious trio, Mrs. Whatsit, Mrs. Who and Mrs. Which, they will journey beyond the confines of imagination to confront an inconceivable darkness. Only the power of love can save their father – and the universe – from the evil of IT.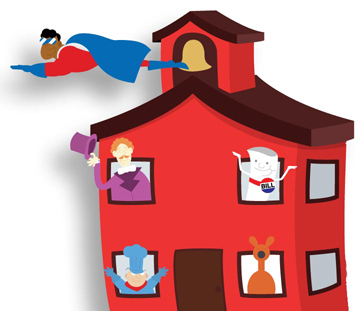 SCHOOLHOUSE ROCK LIVE!
Oct 24 - Dec 1, 2013 For All Grades


From the series created by George Newall and Tom Yohe
Book by Scott Ferguson, George Keating & Kyle Hall
Music & Lyrics by Lynn Ahrens, Bob Dorough, Dave Firshberg,
Kathy Madry, George Newall & Tom Yohe
For forty years, kids, teachers and parents have had fun learning with the songs of ABC's "Schoolhouse Rock!" Whether your favorite is "Conjunction Junction," "Interjections," or "Just A Bill," you will see it, hear it and ROCK OUT to it in NCT's all-new production of this delightful theatrical revue for the whole family. So, "Unpack Your Adjectives" and "Do the Circulation," because we're rockin' the schoolhouse with Schoolhouse Rock LIVE! Knowledge is power!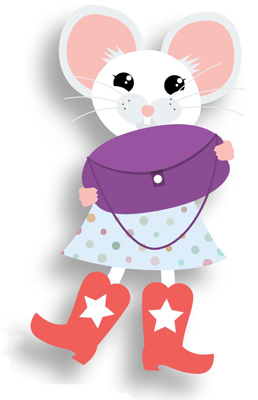 LILLY'S PURPLE PLASTIC PURSE
Jan 16 - Feb 2, 2014

By Kevin Henkes
Adapted by Kevin Kling
The Queen of the World is back, by popular demand!
Lilly is a mouse who knows what she likes. She doesn't like her snooty Cousin Garland, and she's not so crazy about her new baby brother, but she loves, loves, LOVES her new Purple Plastic Purse. She also loves her teacher, Mr. Slinger, until he takes her beloved purse away. She likes the mean, funny drawing of Big, Fat Mr. Stealing Slinger that she leaves in his book bag – but then she doesn't like herself very much. As for you, if you love to laugh, you are going to love, love, LOVE Lilly's Purple Plastic Purse!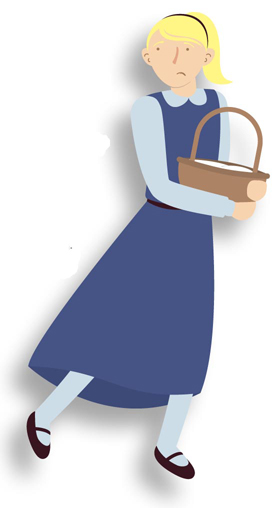 NUMBER THE STARS
Feb 20 - Mar 9, 2014

Based on the book by Lois Lowry
Adapted by Douglas W. Larche
Lois Lowry's Newbery Award winning juvenile novel of World War II. Through the terrified eyes of ten-year-old Annemarie Johansen, we watch as the Danish Resistance smuggles seven thousand people (almost the entire Jewish population of Nazi-occupied Denmark) across the sea to Sweden and safety. But Annemarie finds it isn't enough to just watch history unfold. In this moving adventure based on inspiring, real-life events, Annemarie herself must find the courage to resist. "How brave are you, Annemarie?"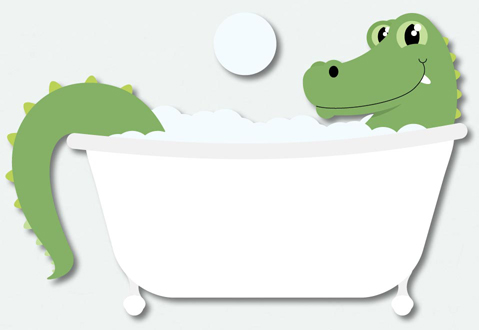 LYLE THE CROCODILE
Apr 10 - May 11, 2014
Story by Bernard Waber
Adapted by Kevin Kling
Music by Michael Koerner

The Primm family moves into their new New York City apartment to find a crocodile living in the bathtub -- and what a croc he is! He's caviar-eating, saxophone-playing, loveable Lyle the Crocodile! Next-door-neighbor Mr. Grumps wants the Primms to ship the impeccably-mannered reptile off to the zoo, but Lyle's new family (and his old showbiz partner, Hector P. Valenti) bust him out of jail just in time to save the day for everyone. A joyful, hilarious stage adaptation of the picture book classic.
Organizer
Nashville Children's Theatre
Nashville Children's Theatre is a professional theatre company providing the children, families, and educators of Middle Tennessee with extraordinary shared theatrical experiences that inspire imagination, develop creativity, and build community in partnership with our volunteers and donors.
NCT Opening Night Educator Events 2013-2014