NCPD: Motivational Interviewing Training (Non CAC/LAC Track) - 11/2017
Description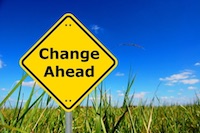 Motivational Interviewing:
Guiding Therapeutic Change with a Client-Centered Approach to Transforming Ambivalence
"Digging for Treasure - Together

"
Training Information:
Instructor: Ryan Kennedy, PsyD, LAC, LMFT, LPC, RN, ACS

Date: Saturday, November 11 through Sunday, November 12, 2017
Time: 9:00 am - 6:00 pm All Days (Check-In at 8:30 am)
Where: Noeticus Office; 190 East 9th Avenue, Suite #310; Denver CO 80203
Cost: $225 General Fee; $175 Graduate Student Fee; $125 Noeticus Staff/Alumni
Discount: $200 Group of 3 or More Registering Together; $190 Military Personnel/Veterans
Contact Hours: 15.0 Contact Hours of Continuing Education (CE)
Registration: Pre-Registration is required for attendance
Size: Limited to 16 Participants; Please Register Early to Ensure Placement
Other Training Opportunities at Noeticus:
---
Training Description:
Motivational Interviewing (MI) is an evidence-based practice in the treatment of substance use disorders and supports many other types of behavioral change as well. MI focuses on exploring and resolving therapeutic ambivalence by engaging motivational processes within the client that facilitate change. By looking at the change process that clients are embarking upon as one that has both positive and negative attributes worthy of thoughtful investigation and nonjudgmental understanding, the MI approach has the tendency to dispel power struggles between therapist and client and dissolve notions such as "resistance" and "non-compliance."
Motivational Interviewing differs from more externally-motivated therapeutic methods in that it does not impose change on clients from the outside, but rather supports self-initiated change from the client in ways that are congruent with the client's own values and concerns. Motivational Interviewing therefore aligns with many of the concepts and techniques from humanistic psychology familiar to mental health professionals in that it assumes people are oriented toward growth and are doing the best they can with their current resources. Motivational Interviewing is a little bit different from the typical humanistic approach, however, in that it also helps to highlight discrepancies between what clients want and what clients are doing. In this way, Motivational Interviewing is more like a "client-centered, but therapist-directed" approach to therapeutic change.
Because only about 10-15% of the people who are wanting to make a change in their lives are actually at a place where they are ready, willing, and able to make those changes, it is crucial for mental health professionals to have an understanding of what the change process looks like, how to assess clients for their stage of change, and determine the therapeutic skills and interventions that are most effective - and even necessary - at each of the different stages of change. Motivational Interviewing provide just such a framework and therefore significantly increases the chances of making a positive impact on the other 85-90% of individuals who involved in the change process.
NOTE: This Motivational Interviewing training is designed for general mental health professionals. Please register through the Noeticus Addiction Counselor Clinical Training Program for CAC/LAC approved Motivational Interviewing Trainings.
Training

Objectives

:
Participants in this experiential training learn the following:
The basic theoretical framework of Motivational Interviewing.
The "spirit" of MI and how that guides all interventions.
The principles of MI.
Basic skills and strategies of MI through guided role plays.
The essential elements of change talk and anchoring commitment.
Prochaska and DiClemente's Stages of Change within the context of MI.
This 15-hour training is for counseling psychology graduate students and post-graduate mental health professionals who are interested in learning more about the process of therapeutic change, how to align with their clients during this process, and the repertoire of skills needed to effectively work with clients along the change continuum.
Training

Instructor

:
Ryan Kennedy, PsyD, LAC, LMFT, LPC, RN, CGP, DBTC, ACS, is the Executive and Training Director at Noeticus Counseling Center and Training Institute. He has been a psychotherapist since 1993 and a counselor educator and clinical supervisor since 1996, serving as core faculty at Naropa University in the Graduate School of Psychology and as adjunct faculty at the University of Colorado Denver, Prescott College, and Front Range Community College. Ryan's clinical training is in the areas of trauma and dissociative disorders, chronic and persistent mental illness, psychiatric nursing and psychopharmacology, addictions and recovery, domestic/family violence, and living with life-threatening illnesses. He was introduced to the tools and techniques of Motivational Interviewing in the mid 1990s and has been gratefully using and teaching this material ever since then.
Training Text:
This training draws from the text, Motivational Interviewing: Helping People Change (3rd Edition), by William R. Miller and Stephen Rollnick. Training participants may benefit from purchasing this book prior to the training and bringing it with them to the training as a resource. The text is available HERE as well as many other booksellers.
More Information:
Cancellation and Refund Policy:
We hope you will be able to attend your training after you register, but we also understand that life can present many complications and challenges that are sometimes unavoidable. If you register for a training and discover later that you will be unable to attend, please take a look at our Cancellation and Refund Policy to see what your options are, then let us know what you'd like to do. Here is a link to the policy: http://www.noeticus.org/Cancel_and_Refund_Policy.html
Approved Continuing or Professional Education Provider Information:
Noeticus Counseling Center and Training Institute has been approved by NAADAC as an Approved Education Provider, AEP, #151584. Programs that do not qualify for NAADAC credit are clearly identified. Noeticus Counseling Center and Training Institute is solely responsible for all aspects of the programs.
Noeticus Counseling Center and Training Institute has been approved by NBCC as an Approved Continuing Education Provider, ACEP #6704. Programs that do not qualify for NBCC credit are clearly identified. Noeticus Counseling Center and Training Institute is solely responsible for all aspects of the programs.
Date and Time
Location
Noeticus Counseling Center and Training Institute
190 East 9th Avenue
#310
Denver, CO 80203