NCPD: Attachment Friendly DBT® for Distressed Couples - 09/2018
Description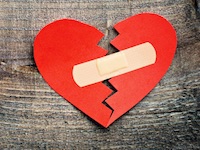 Attachment-Friendly Dialectical Behavior Therapy® (DBT) for Distressed Couples:
Strengthening the Safe Haven with Clear Skills for Fostering Validation and Connection
"Integrating DBT Concepts with Attachment Theory for More Effective and Accessible Self and Co-Regulation in Relationships"
Training Information:
Related DBT Training Opportunities in 2018:
Other Training Opportunities at Noeticus:
---
Training Description:
In adult relationships, difficulties with self-regulation are often rooted in problems with early invalidating environments, but invalidating environments in adult relationships can be fostered and often exacerbated by pervasive disruptions in self-regulation. This is a dangerous trap that can snare many unwary couples. Ideally, adult partners would be able to turn toward one another for validation and comfort when intense emotions arise using tools that facilitate clear connection. Frequently, however, this healthy urge for connection is communicated in distorted ways because there is a perceived or real threat to the underlying structure of the relationship that doesn't convey a sense of "safe haven." The result of that dynamic is an all too common scenario in which, "just when your partner most needs you to connect, it is often the most difficult time to do so."
In that moment, a dual set of skills becomes very useful, those being the complementary skills of self-regulation and relational co-regulation. Learning to recognize and apply self-regulation skills within the context of relational co-regulation can be a tricky business though. Both sets of skills are necessary for healthy, securely attached adult relationships and often therapists gravitate toward one side of the equation at the expense of the other depending on their individual theoretical orientations. This training is designed to highlight the utility and necessity of both skill sets and aptly place them in a dialectical framework with one another.
Training Objectives:
This training emphasizes the importance of balancing individual self-regulation skills within the context of relational co-regulation. It provides experiential activities and integrative techniques designed to support both in a dialectical fashion. Key learning objectives include the following:
Understand and recognize common patterns of adult attachment
Apply concepts of adult attachment to distressed couple dynamics
Distinguish between self-regulation and co-regulation in relationships
Recognize how mindfulness and distress tolerance reduce relational ruptures
Support clients in controlling overwhelming emotions so things aren't worse
Teach clients how to manage relational difficulties using negotiation skills
The training is designed for graduate and post-graduate level mental health professionals who have completed a course in DBT facilitation skills and who want to integrate those skills with core concepts from adult attachment theory as part of their work with couples.
Training

Instructor

:
Ryan Kennedy, PsyD, LAC, LMFT, LPC, RN, CCTP, DBTC, ACS, is the Executive and Training Director at Noeticus Counseling Center and Training Institute where there are multiple DBT groups and DBT is incorporated into their comprehensive, trauma-informed client care approach. He is a certified DBT provider and completed his initial DBT Training with Behavioral Tech and has been teaching and working with the DBT curriculum for 20 years. In addition, he is a Licensed Marriage and Family Therapist (LMFT), a clinical member of the American Association for Marriage and Family Therapy (AAMFT), and an avid supporter of systematic approaches to change. He has extensively studied a number of approaches to working with couples including Satir Transformational Systemic Theory (STST), the Gottman Method® of Relationship Therapy, Pragmatic/Experiential Method of Improving Relationships (PEX), and Emotionally-Focused Therapy (EFT). He is especially interested in the intersection between individual development and social determinants of health and focused his doctoral research on integrating John Bowlby's Attachment Theory with Jean Baker Miller's Relational/Cultural Theory. Ryan has been a psychotherapist since 1993 and a counselor educator and clinical supervisor since 1996, serving as core faculty at Naropa University in the Graduate School of Psychology and as adjunct faculty at the University of Colorado Denver, Prescott College, and Front Range Community College. Ryan's clinical training is in the areas of trauma and dissociative disorders, chronic and persistent mental illness, psychiatric nursing and psychopharmacology, addictions and recovery, domestic/family violence, and living with life-threatening illnesses.
Training Text:
This training draws from the text, The High Conflict Couple: A DBT Guide to Finding Peace, Intimacy, and Validation, by Alan E. Fruzzetti, PhD. Training participants may benefit from purchasing this book prior to the training and bringing it with them to the training as a resource. The text is available HERE as well as many other booksellers.
More Information:
Cancellation and Refund Policy:
We hope you will be able to attend your training after you register, but we also understand that life can present many complications and challenges that are sometimes unavoidable. If you register for a training and discover later that you will be unable to attend, please take a look at our Cancellation and Refund Policy to see what your options are, then let us know what you'd like to do. Here is a link to the policy: http://www.noeticus.org/Cancel_and_Refund_Policy.html
Approved Continuing or Professional Education Provider Information:
Noeticus Counseling Center and Training Institute has been approved by The Association for Addiction Professionals (NAADAC) as an Approved Education Provider (AEP, #151584). Programs that do not qualify for NAADAC credit are clearly identified. Noeticus Counseling Center and Training Institute is solely responsible for all aspects of the programs.
Noeticus Counseling Center and Training Institute has been approved by the National Board for Certified Counselors (NBCC) as an Approved Continuing Education Provider (ACEP #6704). Programs that do not qualify for NBCC credit are clearly identified. Noeticus Counseling Center and Training Institute is solely responsible for all aspects of the programs.