NCMA & IFPTE - 1st Annual - Harbor Cruise
2019 Harbor Cruise to benefit the Thresher Memorial Park in Kittery, ME.
About this event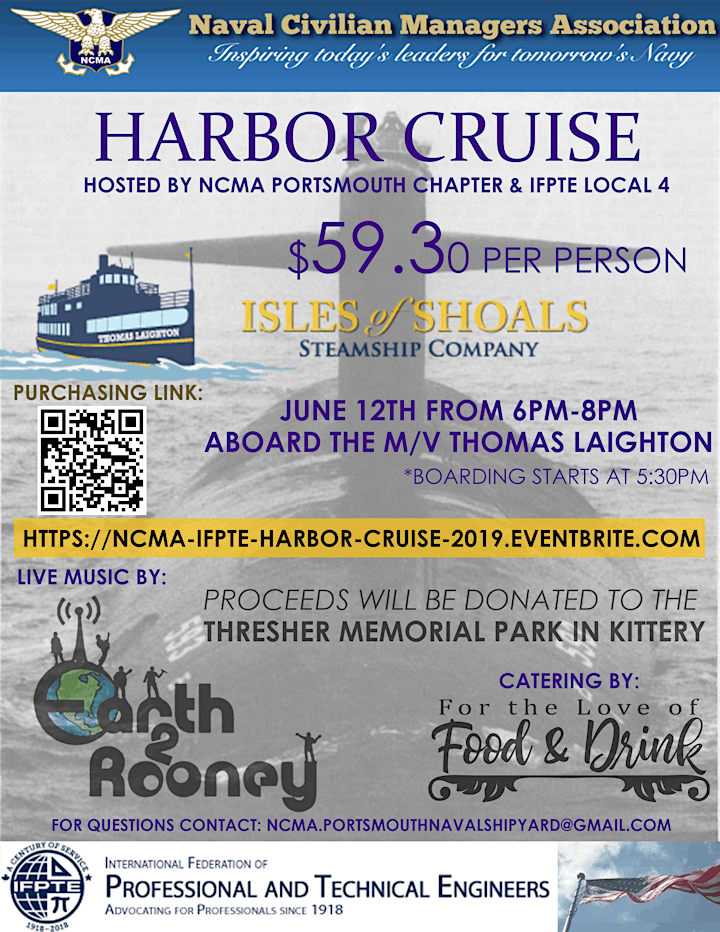 Price includes food, music, cruise & non-alcoholic beverages.
Bar aboard the ship will be open (cash only)!
Join us on the 219th birthday of Portsmouth Naval Shipyard to raise money to support the maintenance of the memorial for USS Thresher at the Kittery circle.
Thresher, SSN 593, was lost at sea on April 10th 1963, with 129 sailors and shipyard workers on board. Memorial Park at the Kittery traffic circle opened on the 50th anniversary of the sinking, and stands as a reminder of all who lost their lives that day.
Organizer of NCMA & IFPTE - 1st Annual - Harbor Cruise