Description
Class of 2018 Nursing Students:
This is an experience of a life time!
Reserve your place on our NCLEX Prep and Review Cruise TODAY for a low down payment of $50.00.
Book your cruise through Touch by Travel and save.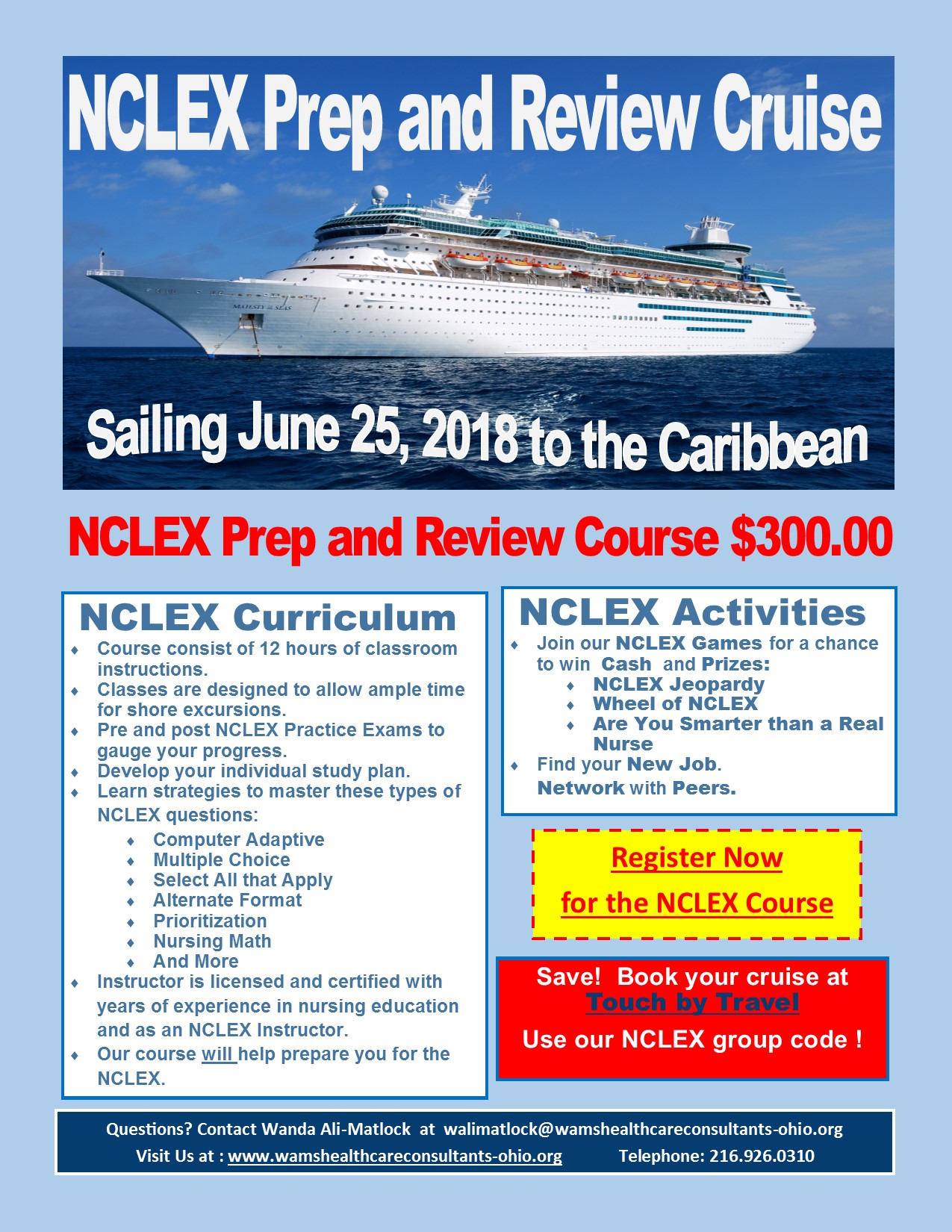 A limited number of cabins have been reserved for our NCLEX group.

Space is Limited! .

Questions: email-- Wanda Ali-Matlock at walimatlock@wamshealthcareconsultants-ohio.org
Call our office at 216-WAM-0310
Visit Us: www.wamshealthcareconsultants-ohio.org