NCHA 2019 Winter Meeting: ACHE Pre-Conference Session
Event Information
Location
Primary Location: Raleigh Marriott Crabtree Valley Hotel (4500 Marriott Dr., Raleigh, NC 27612)
See Description for Live Stream Locations
27612
Refund Policy
Refunds up to 7 days before event
Description
THIS EVENT WILL BE AVAILABLE AT 4 LOCATIONS -
RALEIGH

JACKSONVILLE

NAGS HEAD

CHARLOTTE
---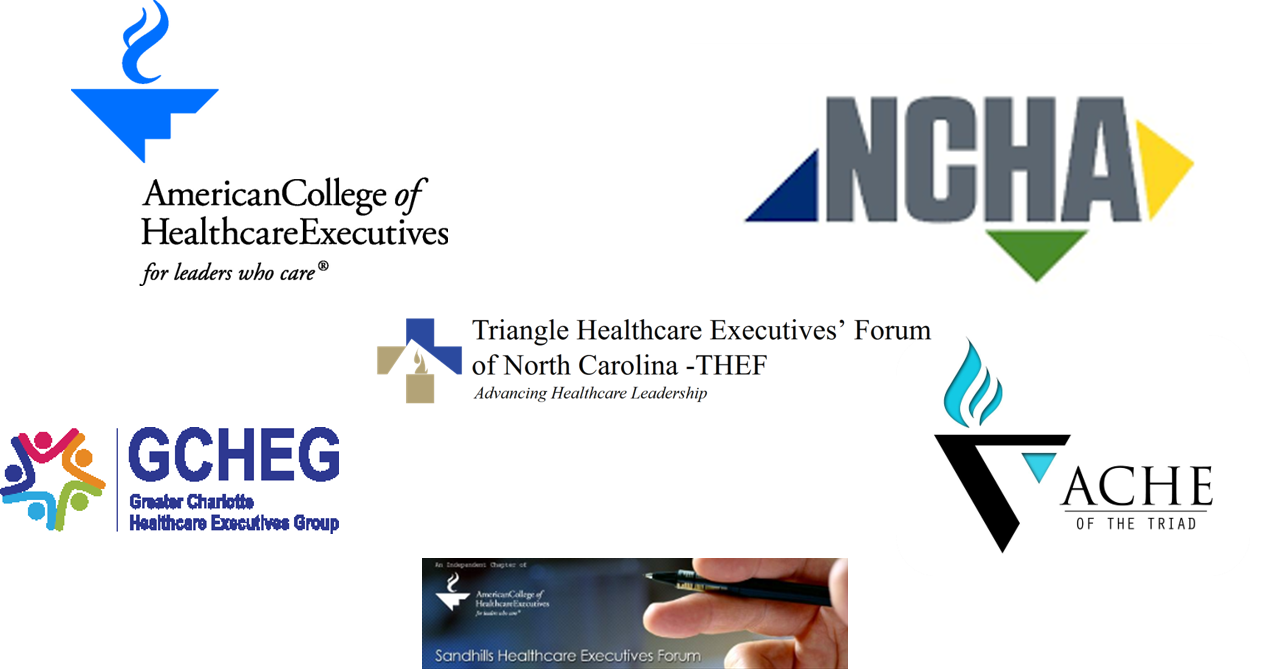 ---
The North Carolina Chapters of the American College of Healthcare Executives (ACHE) and the North Carolina Healthcare Association (NCHA) have partnered to bring you 2 panel discussions as an ACHE Pre-Conference Session in advance of the NCHA 2019 Winter Meeting.
Panel 1 - Leading through Mergers & Acquisitions
Panel 2 - Innovative Care Models in Times of Change
ACHE has approved 3 ACHE Face-to-Face Continuing Educations credits for this event. Attendees at all sites (primary and live stream) will earn 3 ACHE Face-to-Face credits that may be applied toward FACHE certification or recertification.
The event will be held simultaneously at three (3) locations. Panelists will be physically present at the Primary Location. The program will be live streamed to the Live Stream Locations, and a moderator will be onsite to facilitate Q&A with the panelists.
Primary Location: Raleigh Marriott Crabtree Valley Hotel (4500 Marriott Drive, Raleigh, NC 27612)

Live Stream Location with Moderator: Hilton Garden Inn Jacksonville (1016 Jacksonville Parkway, Jacksonville, NC 28546); Erin Tallman, FACHE will be serving as our Jacksonville on-site moderator
Live Stream Location with Moderator: The Outer Banks Hospital (4800 S. Croatan Hwy, Nags Head, NC 27959); Amy Montgomery, FACHE will be serving as our Nags Head on-site moderator
Live Stream Location with Moderator: Pfeiffer University (1515 Mockingbird Lane, Charlotte, NC 28209); Marque Macon, FACHE will be serving as our Charlotte on-site moderator
---
Event Schedule:
1:30 - 2pm: Registration
2 - 2:15pm: Welcome & Regent Awards
2:15 - 3:45pm: Panel 1 - Leading through Mergers & Acquisitions
3:45 - 4:30pm: Networking Break (heavy hors d'oeuvres & beverage service at each location)
4:30 - 6pm: Panel 2 - Innovative Care Models in Times of Change
6 - 6:15pm: Closing Remarks
For questions about this event please contact the Triangle Healthcare Executives' Forum of NC (THEF) at thefnc@gmail.com or Kathy Creech at kcreech@ncha.org.
---


Panel 1: Leading through Mergers & Acquisitions
The only constant in life is change, and no industry has experienced more change and upheaval in recent years than the healthcare industry. Hospitals have been caught up in a sweeping trend of consolidation and there has been much debate about whether consolidation in the healthcare sector will help or hurt patients, with many arguing that fewer hospitals will result in higher prices and inferior care. Others argue the exact opposite. The forces driving change are varied, as are the approaches hospitals are taking to adapt. One of the clearest consequences of change is the recent surge in merger and acquisition activity. As a leader in the healthcare industry, executives must be prepared to lead their organization, their employees and community through this transition.
Moderator:
Dawne Peele, MBA, FACHE, Assistant Vice President of Ancillary Services & Executive Director Cancer Center, CarolinaEast Health System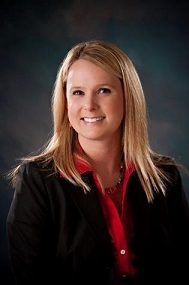 Dawn Peele is a member of the senior leadership team at CarolinaEast Health System in New Bern, NC. As Assistant Vice President of Ancillary Services and Executive Director of the CarolinaEast Cancer Center, Dawn provides executive leadership and strategic direction for operational effectiveness, physician collaboration, and financial performance in her areas of responsibility. Much of her focus at this time is on the expansion of the oncology service line through integration with local medical oncologists and other specialists. She received her B.S in Clinical Laboratory Science from the University of North Carolina – Chapel Hill and her MBA from East Carolina University. Dawn also holds a Certificate in Project Management and is a Lean Six Sigma Black Belt.
Panelists:
Carol Lovin, MHSA, MN, Executive Vice President & System Chief of Staff at Atrium Health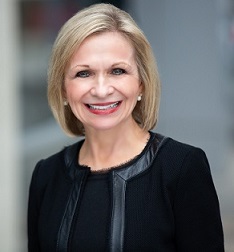 Carol A. Lovin, MHSA, MN, is executive vice president and system chief of staff for Atrium Health, one of the most comprehensive and highly integrated not-for-profit healthcare systems in the nation. As a member of the executive leadership team, Lovin is responsible for coordinating and integrating the work of the administrative team and the Atrium Health Board of Commissioners and Board of Advisors. In addition, she is the principal architect for differentiating enterprise work, including the integration of new partners, overseeing corporate communications, marketing and external affairs – ultimately driving Atrium Health's influence as a national healthcare leader.

With more than 30 years of experience advancing healthcare strategy and business development, communications and marketing and operational execution, Lovin joined the organization in July 2007 when NorthEast Medical Center became a part of Atrium Health. Prior to her current role, Lovin served as Atrium Health's executive vice president and chief strategy officer, overseeing strategy, business development, marketing and communications and innovation. Other leadership positions held during her tenure include serving as president of the Carolinas HealthCare System Management Company, during which she led the launch of the innovation group and an advanced analytics group, and leading strategic planning, marketing and business development at NorthEast Medical Center.

Deeply invested in the community, Lovin was one of ten Charlotte business leaders who led the combination of the Charlotte Chamber and Charlotte Regional Partnership to form the Charlotte Regional Business Alliance. She currently serves as the Alliance's Vice Chair and also serves on the boards of Charlotte Center City Partners and the World Affairs Council of Charlotte. Additionally, Lovin is Chairman of the board for MedCost, a benefits solutions company owned in part by Atrium Health.

Lovin was recently named Charlotte Business Woman of the Year by Queen's University. Among others, recent recognitions also include being named to Becker's Hospital Review's "Women Hospital and Health System Leaders to Know" and "Hospital and Health System Chief Strategy Officers to Know."
Lovin holds a Bachelor of Science and a master's degree in nursing from the University of Washington, as well as a master's degree in health services administration from the University of Michigan.

John Jackson, MBA, President, First Health Richmond Memorial Hospital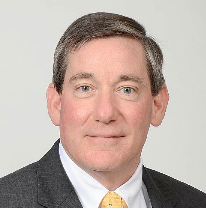 John Jackson has served as administrator of FirstHealth Moore Regional Hospital - Richmond since November 1999 and administrator of FirstHealth Moore Regional Hospital - Hamlet since December 2016. He received a Bachelor of Science degree in industrial engineering from West Virginia University and a Master of Business Administration from Queens College. He joined FirstHealth in May 1998 as vice president of Professional Services. Prior to that, he was president and chief executive officer of Texas Orthopaedic Hospital and associate administrator and later interim chief executive officer at Presbyterian Orthopaedic Hospital. Before being named associate administrator and chief operating officer at Moore Regional Hospital - Richmond, he was a senior consultant for the Management Consulting Division of SunHealth Corporation. Jackson has served as chairman of the Richmond County Chamber of Commerce and as a member of the Richmond Community College Health Advisory Board, the Richmond Community Foundation Board and the United Way Board. He is a Growing Readers Program volunteer, a member of the Rockingham Rotary Club and and a board member of the Healthy Carolinians Advisory Board.
James Hoekstra, MD, FACEP, President, Wake Forest Baptist Health High Point Medical Center; Senior Vice President and Associate Dean, Clinical and Academic Network Development; Professor, Department of Emergency Medicine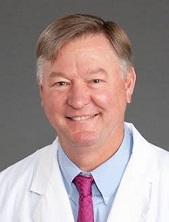 Dr. James Hoekstra is the President of High Point Medical Center, a 350-bed hospital system that joined Wake Forest Baptist Health September 1, 2018. His role reports to the CEO and Dean of Wake Forest Baptist Health and to the President of Wake Forest Baptist Medical Center.
Dr. Hoekstra serves on Wake Forest Baptist's strategy leadership team and is a key physician leader in the health system. Helping drive growth of clinical programs including acquisition and integration of network health systems, physician practices and network clinical programs, he is also responsible for growing academic relationships for Wake Forest School of Medicine, including the expansion of teaching sites for MD and Physician Assistant students, especially at High Point Medical Center.
Dr. Hoekstra graduated from the University of Michigan Medical School in 1984 and completed his Emergency Medicine residency at the University of Cincinnati. Following fourteen years on faculty of The Ohio State University College of Medicine, he was recruited in 2003 to Wake Forest School of Medicine. As Professor and Chair of Wake's Department of Emergency Medicine, Dr. Hoekstra built a network of more than a dozen Wake Forest Baptist-managed emergency departments across North Carolina. Instrumental in the integration of Cornerstone Healthcare with Wake Forest Baptist Health, he was named Vice President for Business Development in 2015 and Senior Vice President and Associate Dean, Clinical and Academic Network Development in 2017. His work reflects a deep commitment to creating strong community, academic and provider relationships that advance Wake Forest Baptist's mission to improve health.

Dana Weston, MHA, FACHE, President & CEO, UNC Rockingham Health Care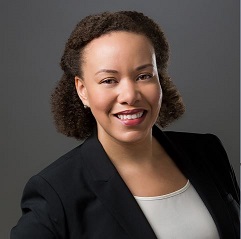 Dana M. Weston serves as President of UNC Rockingham Health Care Part, including a 108-bed community hospital and a 121-bed skilled nursing facility that provides high quality inpatient, outpatient, emergency, and long-term care to the residents of Rockingham County, Southern Virginia, and the surrounding areas. As President, Weston is responsible for the strategic vision, daily operations, and overall system growth.
Before joining UNC Rockingham, Weston served as a consultant to health system Boards and C-suites; she brought expertise in healthcare strategy, physician alignment, and overall industry knowledge. Prior to that, Ms.Weston managed strategic planning for Novant Health's Greater Charlotte Market acute care facilities and clinical service lines.

---
Panel 2: Innovative Care Models in Times of Change
The transition to new care delivery models and alternative payment models go hand-in-hand, and rely on effective payer-provider partnerships. This panel will explore the industry's transition to value based care and discuss real world experience, successes and lessons learned.
Moderator:
Jody Fleming, Vice President, Strategic Partners, North Carolina Healthcare Association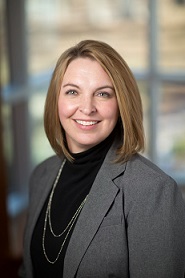 Jody Fleming is the Vice President of NCHA Strategic Partners, the shared services division of the North Carolina Healthcare Association (NCHA). Ms. Fleming has been with NCHA since August 2000.
Jody earned a Bachelor's degree in Healthcare Management from Appalachian State University. She has 27 years of healthcare experience, including physician practice management prior to joining NCHA.
Jody was born and raised in Winston Salem, North Carolina. She is married to husband, Barry since 2011 and lives in Apex, NC. Jody and Barry are very active with the Triangle Beagle Rescue Foundation and have two adopted beagles, Linus and Louis. She and her husband enjoy kayaking, running, golfing, and participating in triathlons.
Panelists:
Zeev Neuwirth, MD, MS, Senior Medical Director of Population Health, Atrium Health & Founder/Producer/Host of 'Creating a New Healthcare' Podcast Series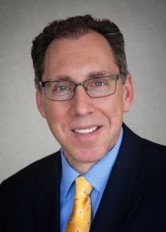 Zeev Neuwirth MD currently serves as the Senior Medical Director of Population Health for Atrium health (formerly Carolinas HealthCare System). In this newly created position he functions as the senior most physician responsible for advancing the system's value focused strategies. Current areas of focus include complex chronic care, post acute care, Medicaid managed care, equity of care and employee health. He also serves as a clinical leader on several value-based risk contracts focusing on quality, utilization management, care management & total medical expenditure.

Prior to this appointment, Dr. Neuwirth served as the Senior Medical Director for Primary Care Services and the Chief Clinical Executive of the Atrium Health Medical Group - a group consisting of approximately 2000 providers, which proactively provides medical care to over 1.1 million primary care patients, and serves a community of over 2 million people in the greater Charlotte area. He was responsible for ambulatory quality improvement and leading the redesign of the Primary Care ecosystem at Atrium Health; and served as an executive leader in the development of the Atrium Health approach to Care Management, Retail Care & Virtual Care.

Prior to joining Atrium Health, Zeev served as Chief of Clinical Effectiveness & Innovation at Harvard Vanguard Medical Associates, a 600 physician multi-specialty practice located in Eastern Massachusetts.
Dr. Neuwirth has over a dozen years of experience in care redesign, quality improvement, & innovation. In 2011 he was awarded the Boston Mayoral Award for Innovation in Healthcare. In 2012, he was selected as one of 70 participants into the Center for Medicare & Medicaid Services (CMMS) Innovation Fellows program. In 2014, he received an 'Innovation in Healthcare' award from the Charlotte Business Journal.

He is an active industry strategy advisor to a number of healthcare start-ups and organizations, including Johnson & Johnson's Health & Wellness Division. His efforts to improve and transform healthcare delivery have been featured in Newsweek, Forbes, Fast Company, WebMD, The Yale School of Management Journal, The Charlotte Observer and in two Harvard case studies.

In August 2017, Dr. Neuwirth launched a weekly healthcare podcast entitled, 'Creating a New Healthcare' – targeted to healthcare leaders who are interested in comprehending, connecting with and contributing to the consumer-oriented, value-based transformation of American Healthcare. The podcast has been named as one of the most popular healthcare podcasts of 2018. He is also currently working on a book focused on Reframing Healthcare, expected publication date of March 2019.

Dr. Neuwirth is an alum of Tufts University and the University of Pennsylvania School of Medicine. He received a Masters in Healthcare Management from the Harvard School of Public Health, where he has also lectured on healthcare strategy & innovation.

He lives in Charlotte with his wife - Lisa, and their two children - Emily and Jacob. Favorite avocations include reading, writing, theater, movies, sailing, weight lifting and boxing. Prior to children, he and Lisa also enjoyed skiing, scuba diving, hiking, international travel and just hanging out with friends without being asked every 5 minutes if it was time to go home. Zeev's favorite food is Indian or Middle Eastern. Favorite drink is any Cabernet. Favorite Protein is Sushi. Favorite Carb is Pizza. Zeev never met a dessert he didn't like. Yes - he is a foodie.

Troy Smith, MBA, Vice President, Healthcare Strategy and Payment Transformation at Blue Cross NC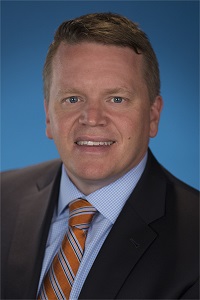 Troy Smith is Vice President of Healthcare Strategy and Payment Transformation at Blue Cross Blue Shield of North Carolina (BCBSNC), one of the Southeast's largest Blues with over 3.5 million members and $8 billion in revenue. Troy joined BCBSNC in 2008, and has been part of the Healthcare Division since 2011.

Reporting directly to BCBSNC's Chief Medical Officer, Troy and his team work toward future savings and innovation by structurally redesigning internal healthcare operations, enhancing external provider partnerships and updating BCBSNC's healthcare strategy. He is responsible for enterprise-wide medical expense management, health system and value-based contracting, reimbursement and network strategy, market offer strategy and administrative cost improvement. He has driven ACO contracting and development for the company, as well as refined BCSBNC's bundled payment strategy and approach to value-based reimbursement. During his tenure, Troy has helped lead the implementation of BCBSNC's tiered and narrow-network products.

Prior to joining BCBSNC, Troy held various roles in Information Technology and Finance, with extensive experience leading transformative projects. A Minnesota native, Troy received both his Bachelor of Science in Business and his Master of Business Administration from the University of Minnesota's Carlson School of Management.

Troy lives in Cary, North Carolina with his wife and two children, and enjoys spending time with his family on trips to local mountains and beaches.

Lisa P. Shock, MHS, PA-C, Vice President, Clinical Strategy & Operations, Value Based Services at Evolent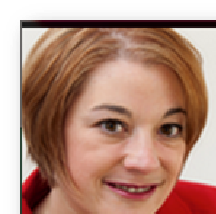 Lisa P. Shock, MHS, PA-C works as a key member of the Clinical Leadership Team at Evolent Health. As Vice President, Clinical Strategy & Operations, Value Based Services, she plays a critical role in growth as one of the senior leaders responsible for working with Evolent's Accountable Care Organization partners to realize both clinical and economic outcomes. Her specific responsibilities include participating in developing and driving an annual clinical initiative plan, monitoring key program and population metrics, and participating in quality improvement efforts. She is also serving as the part time medical director for WKCC (Wake Med Key Community Care). By working directly with health system leaders and an interdisciplinary team, she oversees the delivery of tailored programs that improve quality and outcomes while simultaneously lowering costs.
Lisa is a Certified Physician Assistant with subspecialties in Geriatrics and Rural Health. She currently practices outpatient medicine in a skilled nursing facility in rural North Carolina. She serves on boards and committees for several state and national organizations including the North Carolina Institute of Medicine Board of Directors and the North Carolina Medical Society Foundation.
Lisa is currently an Executive Doctoral Student in Public Health at UNC Chapel Hill, Gillings School of Global Public Health. She has a B.A. in Neuroscience from Colgate University and her Master's and Physician Assistant Certificate from Duke University.
Mary F. Blackburn, RN, MSN, FACHE, Chief Nursing Officer and Vice President for Growth and Market Development at Hugh Chatham Memorial Hospital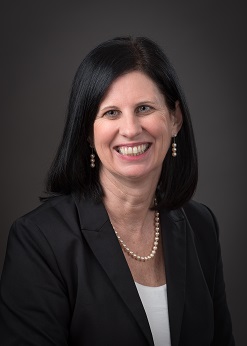 Mary Blackburn brings more than 30 years of healthcare management experience to her roles as Chief Nursing Officer and Vice President of Growth and Market Development at Hugh Chatham Memorial Hospital in Elkin, North Carolina. Hugh Chatham is an independent, 81 bed hospital with primary care and specialty physician practices in multiple counties in northwest NC and southwest Virginia. Since joining Hugh Chatham in 2007, she has held several positions, including Chief Practice Officer, Vice President of Operations and Acting Chief Executive Officer.
While Hugh Chatham Memorial remains one of the few remaining independent hospitals in NC, the organization has taken steps to remain relevant in the evolving health care space. This includes population health strategies such as partnering for care with local employers, establishing new access points for unscheduled care, and joining a multi-state accountable care organization. Additionally Hugh Chatham has forged various shared-services and programmatic partnerships with large, regional systems, recently entering into a joint venture with Wake Forest Baptist Health to own and operate Alleghany Memorial Hospital.
Mary has been at the forefront of Hugh Chatham's focus on sustainability through innovation, responsible for acute care and surgical services, provider recruitment, system-wide regulatory compliance and risk management, and strategic planning initiatives focused on growth and care transformation.
A respected thinker and influencer in the field, Mary has served on Caravan Health's national advisory board and currently contributes to both the Western Region Policy Council and the Strategic Partners Board of the North Carolina Healthcare Association.
Mary has extensive experience as a licensed emergency and trauma care nurse and as a nursing instructor. As a U.S. Army Captain, she held nursing director and clinical instructor roles at Fort Sam Houston in San Antonio, TX, at Walter Reed Army Medical Center in Washington, DC; and at Eisenhower Army Medical Center at Fort Gordon in Georgia.
Mary is a Fellow in the American College of Healthcare Executives. She holds a Bachelor of Science in Nursing from Georgetown University and a Master of Science in Nursing from Duke University. When she's not working, Mary is an avid reader, she is active in the Yadkin Valley Rotary Club, and enjoys kayaking and playing golf with her husband and five children.


---
Thank you to Novo Nordisk - Featured Sponsor for this Event.





Date and Time
Location
Primary Location: Raleigh Marriott Crabtree Valley Hotel (4500 Marriott Dr., Raleigh, NC 27612)
See Description for Live Stream Locations
27612
Refund Policy
Refunds up to 7 days before event