NCHA 2019 Winter Meeting: ACHE Pre-Conference Session
Description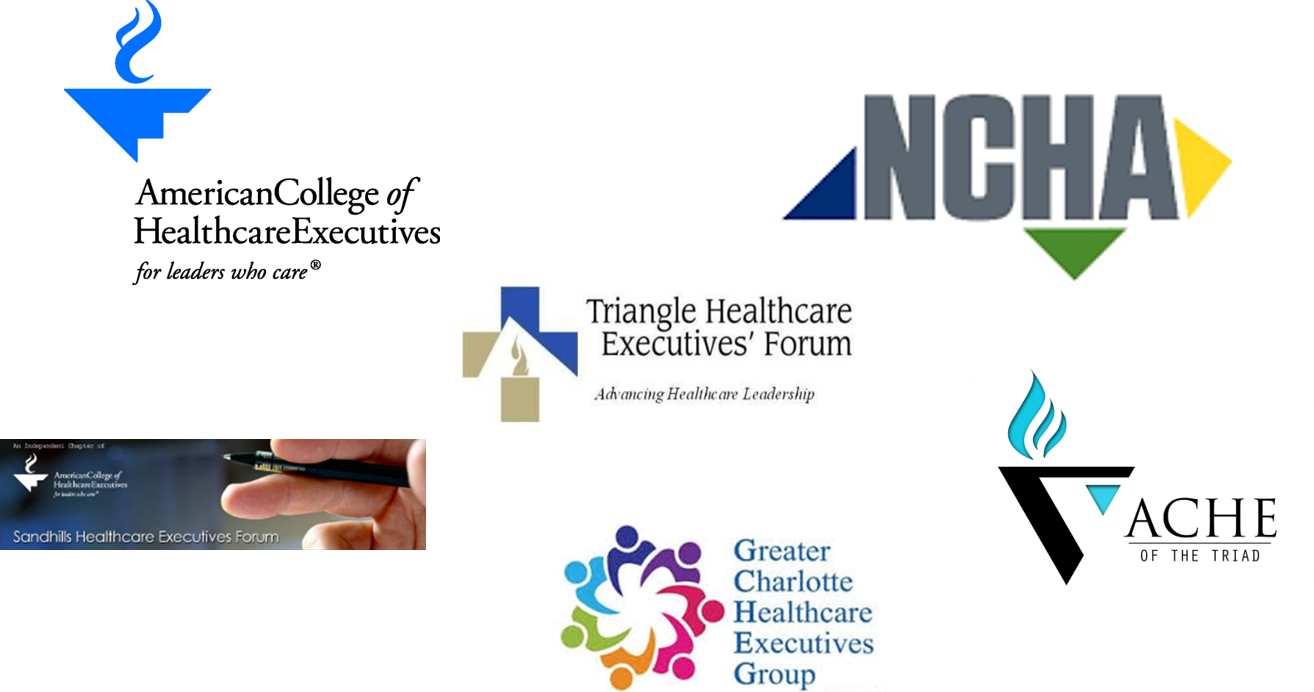 ---
The North Carolina Chapters of the American College of Healthcare Executives (ACHE) and the North Carolina Healthcare Association (NCHA) have partnered to bring you 2 panel discussions as an ACHE Pre-Conference Session in advance of the NCHA 2019 Winter Meeting.
Panel 1 - Leading through Mergers & Acquisitions
Panel 2 - Innovative Care Models in Times of Change
3.0 hours of ACHE Face-to-Face Education credits will be requested for this event.
---
Event Schedule:
1:30 - 2pm: Registration
2 - 2:15pm: Welcome & Regent Awards
2:15 - 3:45pm: Panel 1 - Leading through Mergers & Acquisitions
3:45 - 4:30pm: Networking Break (heavy hors d'oeuvres, beverage service)
4:30 - 6pm: Panel 2 - Innovative Care Models in Times of Change
6 - 6:15pm: Closing Remarks
For questions about this event please contact the Triangle Healthcare Executives' Forum of NC (THEF) at thefnc@gmail.com or Kathy Creech at kcreech@ncha.org.
---


Panel 1: Leading through Mergers & Acquisitions
The only constant in life is change, and no industry has experienced more change and upheaval in recent years than the healthcare industry. Hospitals have been caught up in a sweeping trend of consolidation and there has been much debate about whether consolidation in the healthcare sector will help or hurt patients, with many arguing that fewer hospitals will result in higher prices and inferior care. Others argue the exact opposite. The forces driving change are varied, as are the approaches hospitals are taking to adapt. One of the clearest consequences of change is the recent surge in merger and acquisition activity. As a leader in the healthcare industry, executives must be prepared to lead their organization, their employees and community through this transition.
Panelists:
John Jackson, MBA, President First Health Richmond Memorial Hospital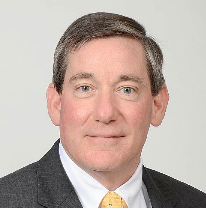 John Jackson has served as administrator of FirstHealth Moore Regional Hospital - Richmond since November 1999 and administrator of FirstHealth Moore Regional Hospital - Hamlet since December 2016. He received a Bachelor of Science degree in industrial engineering from West Virginia University and a Master of Business Administration from Queens College. He joined FirstHealth in May 1998 as vice president of Professional Services. Prior to that, he was president and chief executive officer of Texas Orthopaedic Hospital and associate administrator and later interim chief executive officer at Presbyterian Orthopaedic Hospital. Before being named associate administrator and chief operating officer at Moore Regional Hospital - Richmond, he was a senior consultant for the Management Consulting Division of SunHealth Corporation. Jackson has served as chairman of the Richmond County Chamber of Commerce and as a member of the Richmond Community College Health Advisory Board, the Richmond Community Foundation Board and the United Way Board. He is a Growing Readers Program volunteer, a member of the Rockingham Rotary Club and and a board member of the Healthy Carolinians Advisory Board.
Additional panelists TBD
---
Panel 2: Innovative Care Models in Times of Change
The transition to new care delivery models and alternative payment models go hand-in-hand, and rely on effective payer-provider partnerships. This panel will explore the industry's transition to value based care and discuss real world experience, successes and lessons learned.
Panelists:
Zeev Neuwirth, MD, MS, Senior Medical Director of Population Health, Atrium Health & Founder/Producer/Host of 'Creating a New Healthcare' Podcast Series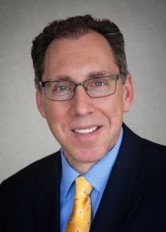 Zeev Neuwirth MD currently serves as the Senior Medical Director of Population Health for Atrium health (formerly Carolinas HealthCare System). In this newly created position he functions as the senior most physician responsible for advancing the system's value focused strategies. Current areas of focus include complex chronic care, post acute care, Medicaid managed care, equity of care and employee health. He also serves as a clinical leader on several value-based risk contracts focusing on quality, utilization management, care management & total medical expenditure.

Prior to this appointment, Dr. Neuwirth served as the Senior Medical Director for Primary Care Services and the Chief Clinical Executive of the Atrium Health Medical Group - a group consisting of approximately 2000 providers, which proactively provides medical care to over 1.1 million primary care patients, and serves a community of over 2 million people in the greater Charlotte area. He was responsible for ambulatory quality improvement and leading the redesign of the Primary Care ecosystem at Atrium Health; and served as an executive leader in the development of the Atrium Health approach to Care Management, Retail Care & Virtual Care.

Prior to joining Atrium Health, Zeev served as Chief of Clinical Effectiveness & Innovation at Harvard Vanguard Medical Associates, a 600 physician multi-specialty practice located in Eastern Massachusetts.
Dr. Neuwirth has over a dozen years of experience in care redesign, quality improvement, & innovation. In 2011 he was awarded the Boston Mayoral Award for Innovation in Healthcare. In 2012, he was selected as one of 70 participants into the Center for Medicare & Medicaid Services (CMMS) Innovation Fellows program. In 2014, he received an 'Innovation in Healthcare' award from the Charlotte Business Journal.

He is an active industry strategy advisor to a number of healthcare start-ups and organizations, including Johnson & Johnson's Health & Wellness Division. His efforts to improve and transform healthcare delivery have been featured in Newsweek, Forbes, Fast Company, WebMD, The Yale School of Management Journal, The Charlotte Observer and in two Harvard case studies.

In August 2017, Dr. Neuwirth launched a weekly healthcare podcast entitled, 'Creating a New Healthcare' – targeted to healthcare leaders who are interested in comprehending, connecting with and contributing to the consumer-oriented, value-based transformation of American Healthcare. The podcast has been named as one of the most popular healthcare podcasts of 2018. He is also currently working on a book focused on Reframing Healthcare, expected publication date of March 2019.

Dr. Neuwirth is an alum of Tufts University and the University of Pennsylvania School of Medicine. He received a Masters in Healthcare Management from the Harvard School of Public Health, where he has also lectured on healthcare strategy & innovation.

He lives in Charlotte with his wife - Lisa, and their two children - Emily and Jacob. Favorite avocations include reading, writing, theater, movies, sailing, weight lifting and boxing. Prior to children, he and Lisa also enjoyed skiing, scuba diving, hiking, international travel and just hanging out with friends without being asked every 5 minutes if it was time to go home. Zeev's favorite food is Indian or Middle Eastern. Favorite drink is any Cabernet. Favorite Protein is Sushi. Favorite Carb is Pizza. Zeev never met a dessert he didn't like. Yes - he is a foodie.

Troy Smith, MBA, Vice President, Healthcare Strategy and Payment Transformation at Blue Cross NC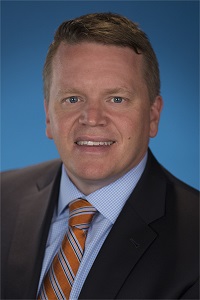 Troy Smith is Vice President of Healthcare Strategy and Payment Transformation at Blue Cross Blue Shield of North Carolina (BCBSNC), one of the Southeast's largest Blues with over 3.5 million members and $8 billion in revenue. Troy joined BCBSNC in 2008, and has been part of the Healthcare Division since 2011.

Reporting directly to BCBSNC's Chief Medical Officer, Troy and his team work toward future savings and innovation by structurally redesigning internal healthcare operations, enhancing external provider partnerships and updating BCBSNC's healthcare strategy. He is responsible for enterprise-wide medical expense management, health system and value-based contracting, reimbursement and network strategy, market offer strategy and administrative cost improvement. He has driven ACO contracting and development for the company, as well as refined BCSBNC's bundled payment strategy and approach to value-based reimbursement. During his tenure, Troy has helped lead the implementation of BCBSNC's tiered and narrow-network products.

Prior to joining BCBSNC, Troy held various roles in Information Technology and Finance, with extensive experience leading transformative projects. A Minnesota native, Troy received both his Bachelor of Science in Business and his Master of Business Administration from the University of Minnesota's Carlson School of Management.

Troy lives in Cary, North Carolina with his wife and two children, and enjoys spending time with his family on trips to local mountains and beaches.

Additional panelists TBD


---
Thank you to Novo Nordisk - Featured Sponsor for this Event.