NCH Blood Drive sponsored by Stewart Title in Naples, Florida
Actions and Detail Panel
NCH Blood Drive sponsored by Stewart Title in Naples, Florida
Fri, January 6, 2017, 11:00 AM – 3:00 PM EST
Description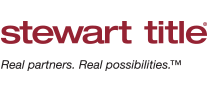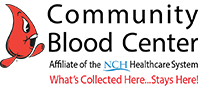 Stewart Title of Naples Florida and NCH Blood Drive
Stewart Title in Naples Florida aims to make a difference by educating individuals about the importance of donating blood as well as concentrating on children whom have been presented with a series of unfortunate events in their life.
Please sign up here to Donate blood on 1/6/2017! NCH Community Blood Center to increase awareness about the need for blood as well. Did you know One pint of donated blood can save up to 3 lives. Read more at:http://www.FACTSlides.com/i-592 Start the NEW YEAR off giving! We will host the NCH Blood Bus in our parking lot located at our Stewart Title Naples Branch Office! We depend on your donations to make this event a success! Below you will find a link to a sign-up sheet, this is a tentative sign up sheet. If you need to request a different time as we come closer to the event, please feel free to do so by contacting me or by clicking on the reservation sign up link below!
In addition, we are asking for donations to be made payable to the American Association of Caregiving Youth Vision of AACY -that every youth caring for ill, injured, elderly or disabled family members will achieve success in school and life.
Mission of AACY – to increase awareness and provide support services for youth caregivers and their families by connecting them with Healthcare, education and community resources.
Who are Caregiving Youth? DONATE HERE
Caregiving Youth are children and adolescents who are 18 years of age or younger and who provide significant or substantial assistance, often on a regular basis, to relatives or household members who need help because of physical or mental illness, disability, frailty associated with aging, substance misuse, or other condition.
Date and Time
Location
Stewart Title of Naples Florida
4910 Tamiami Trail North
Suite 210
Naples, FL 34103