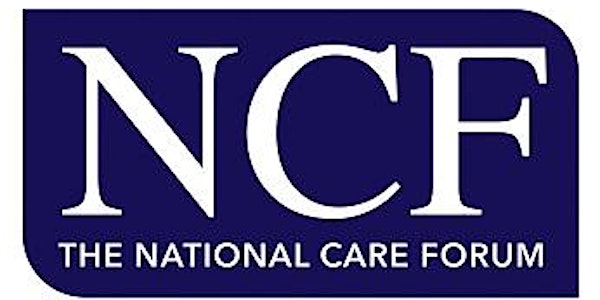 NCF Annual General Meeting 2022
National Care Forum Annual General Meeting
About this event
We look forward to welcoming you to the NCF Annual General Meeting.
Date: 13 December
Timing:
13:30 You will be able to join the call from 13:20 so we are ready to start the AGM at 13:30.
13:30 Welcome from Chair
13.35 "Putting people at the heart of fixing the social care crisis" – facilitated by Engage Britain – The session which will cover:-
• Public perceptions of social care and how to turn the tide on making the case for reform · How Engage Britains Social Care Change Group came together to co-design policy solutions
• The quick win policy ideas and long term structural reforms that the Social Care Change Group developed
• Engage Britain's political advocacy work to make the case for change - and opportunities to work together on this.
Speakers: Julian McCrae, Director, Engage Britain, Miriam Levin, Health and Care Programme Director, Engage Britain, and Zoe Richardson, Director of Operations & Deputy Chief Exec, SJMT. Full Speaker Info and Topic summary attached.
14:00 Annual General Meeting including appointment of Directors by Members. If you are unable to attend or vote we have attached a proxy form. Please nominate someone to vote on your behalf and return the form to Helen (helen.glasspool@nationalcareforum.org.uk) and Tracy (tracy.evans@nationalcareforum.org.uk)
14.30 – Latest policy updates and NCF Impact report, Vic Rayner, NCF CEO
15:00 Close