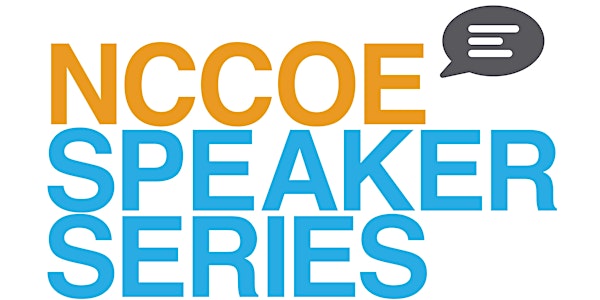 NCCoE Speaker Series: Understanding, Detecting & Mitigating Insider Threats
When and where
Location
National Cybersecurity Center of Excellence 9700 Great Seneca Highway Rockville, MD 20850
Description
Can't make it to the in-person event? Tune in to the live stream with this link: https://goo.gl/GcbXBC
Did you know that in 2015, 60% of data breaches were caused by individuals from within an organization?
Insider threats are growing at an alarming rate, with medium-to-large company losses averaging over $4 million every year. Smaller businesses are at risk too, and it is estimated that in 2014, over half of all cyber attacks targeted companies with less than 1,000 employees. The majority of these breaches are caused accidentally by internal employees or contractors, which means that, whether their intent is malicious or not, people represent the greatest risk to a company's cyber security. Join us for the December 6th NCCoE Speaker Series and learn from the leading experts, including Mitre's Principal Behavioral Psychologist Dr. Deanna Caputo, how you can keep your business safe from these costly and preventable breaches.

Topic: Understanding, Detecting & Mitigating Insider Threats
Event Format: Keynote Speaker followed by a panel discussion and concluding with a networking reception.
Note: This program will be offered with the option to attend in-person or to tune in remotely via webinar.
Cost: Free to attend (registration required).
Agenda:
1:00 PM - Registration
1:15 PM - Opening Remarks
1:20 PM - Keynote Speaker Presentation and Q&A
2:20 PM - Panel Discussion and Q&A
3:15 PM - Program concludes
3:15 - 4:15 PM - Networking Reception
Keynote Speaker: Dr. Deanna Caputo, Principal Behavioral Psychologist, The MITRE Corporation.
Dr. Caputo's discussion, entitled "The Psychology of Insider Threats: Theory and Applied Research," will explore what organizations can do to reduce the risk of insider threats, as well as the important role of the behavioral sciences in early detection and mitigation, including research, consultation, and training to identify behavior change. She will also briefly present insider threat research on employee computer use behaviors and sentiment analysis of email.
Panel Moderator: John Petrik, Editor, the CyberWire
Panel Participants: Jacky Kimmel, CEO, InfoTeK Corp; Raj Ananthanpillai, CEO, IDentrix; Susi Hajeski, Senior Computer Scientist, Baltimore Field Office, Federal Bureau of Investigation.

Through this interactive panel discussion, attendees can discover real-world examples and industry perspectives on preventing, identifying, and mitigating insider threat risks. (This panel is being brought to you by IDentrix.)

Hosts: National Cybersecurity Center of Excellence (NCCoE), Montgomery County Economic Development Corporation (MCEDC), Maryland Department of Commerce, National Institute of Standards and Technology (NIST)

Presented by: Cybersecurity Association of Maryland, Inc. (CAMI)


Supporting Partners: Chesapeake Regional Tech Council, InfoTeK Corporation, IDentrix

Webcast Sponsor: Capital One

Webcast Host: Montgomery Community Media

Reception Sponsor: CNA
Promotional Partners: Cybrary, Kensington Sales Group, The CyberWire, Montgomery County Chamber of Commerce, Tech Council of MD, Gaithersburg-Germantown Chamber of Commerce

The NCCoE Speaker Series showcases global thought leaders to highlight critical cybersecurity issues of national importance across various industry sectors. These talks are suitable for anyone with an interest in cybersecurity and are presented by the National Cybersecurity Center of Excellence (NCCoE), Maryland Department of Commerce and Montgomery County Economic Development Corporation.
FAQs
What are my parking options?
Please refer to this NCCoE parking diagram. DO park in the green areas, DO NOT park in the red areas.
Do I have to bring my printed ticket to the event?
You do not need to bring a printed ticket to the Speaker Series - as long as you've registered to attend, we should have a name badge waiting for you when you arrive.

If I am tuning in remotely, how can I access the live stream of the Speaker Series?

If you have signed up for a Webcast-Only Ticket, you will receive a link to the live stream of the event in your confirmation email from Eventbrite (CAMI). We will also be posting the link to the live stream on this Eventbrite page an hour before the program begins.
Where can I contact the organizer with any questions?
Please email Arlene Barrow at arlene@MDcyber.com with any questions or concerns.