NCCAF 2017 Participant Badge (*Not for Performing Acts)

Tuesday, November 8, 2016 at 1:00 PM

-

Friday, December 9, 2016 at 11:59 PM (EST)
Event Details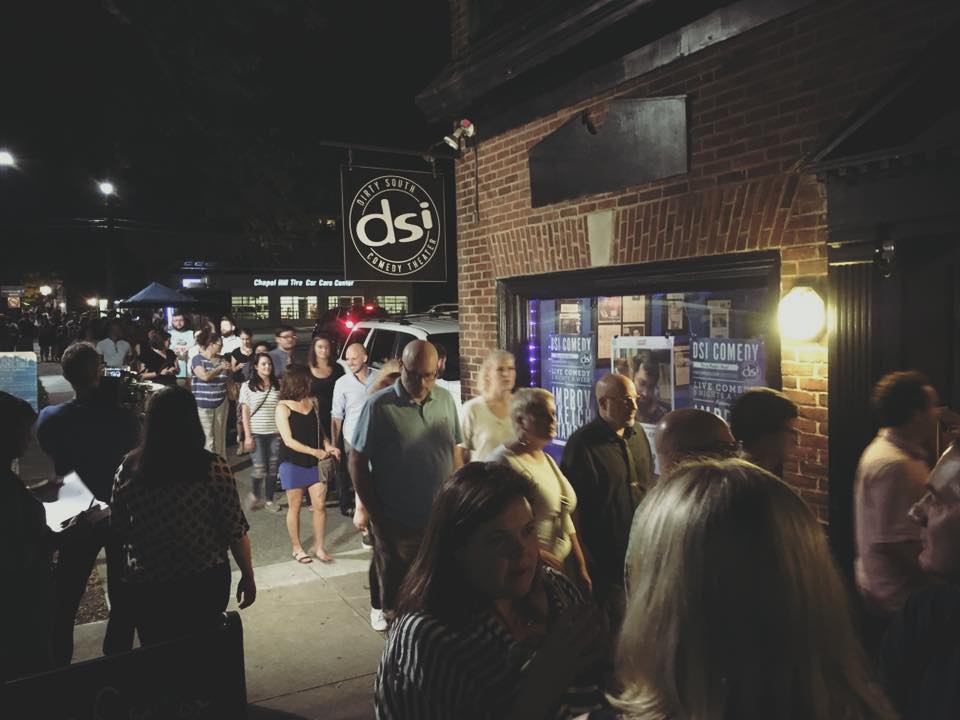 NCCAF 2017 runs Wed Feb 15 ― Sun Feb 26, 2017
DEADLINE: December 9, 2016 at 11:59PM


$75 per Person BASIC PACKAGE for our 2017 festival shirt and Stand-by Access to 95% of NCCAF shows for the entire 12 day festival.
$100 per Person WORKSHOP PACKAGE for our 2017 festival shirt, Stand-by Access to 95% of NCCAF shows for the entire 12 day festival and access to TWO (2) select workshops or panels (Saturday 2/18 or 2/25).
###
Package note: 
Our Workshop Package (costs $25 more per Person) includes two general festival workshops or educational panels on the Saturday of the weekend that you select (Saturday Feb 18 or Saturday Feb 25). Participants that register under this package in advance will also receive Master Class discount codes.
###
The 17th annual North Carolina Comedy Arts Festival has long been one of the largest festivals in the South and has become one of the best festival experiences in the country. Your hosts at DSI Comedy Theater work year-round to prepare and, during the run of the fest, we double down on the Southern hospitality in bringing together 500+ artists from all over the country, college acts and professional comedians, for a multi-venue showcase of the art of comedy, sketch, standup and improvisation.
Fees are non-refundable and packages are non-transferable.
If you have any questions, please contact us.
###
When & Where

DSI Comedy Theater
462 W Franklin St.
Chapel Hill, NC 27516


Tuesday, November 8, 2016 at 1:00 PM

-

Friday, December 9, 2016 at 11:59 PM (EST)
Add to my calendar
Organizer
NC Comedy Arts Festival
Produced by DSI Comedy and Zach Ward; NCCAF was created in 2001 to showcase Chicago-style improvisation and educate Carolina audiences.
Over the last 16 years, NCCAF has proudly showcased (and elevated) the comedic arts for audiences in North Carolina, improv acts, films, sketch comics and standup comedians including Louis CK, Mike Birbiglia, Maria Bamford, Kevin McDonald (Kids in the Hall) Emo Philips, Bryan Tucker (SNL), Chris Tallman (Reno 911, Thundermans), "JJ" Walker, Anthony King (UCBT, Broad City), Eddie Brill (Late Show), Charna Halpern, Susan Messing, JImmy Carrane, Bassprov, Jill Bernard, Death by Roo Roo, Dual Exhaust, The Reckoning, and more.
NCCAF 2017 Participant Badge (*Not for Performing Acts)