The time is finally here... ...to the Hollywood Salon Holiday Party 2013 on </sp
About this event
After 20 months apart, we are reuniting with one another once again to celebrate the holidays! We've missed you so much, especially the hugs and one-on-one chats that usually come with our monthly get-togethers. 
We pride ourselves on being your Home Sweet Home in Hollywood. So for the first Salon ever, Todd & Marion are opening their home to all of us. Come enjoy the spectacular sunset and park-like wilderness from their newly remodeled mid-century retreat on the mountain above Pasadena. We're moving the December Salon from the regular Second Monday to Sunday -- SUNDAY, DECEMBER 12th -- just to make the party more of an afternoon-into-evening cocktail affair. 
We're excited to announce that we've partnered with famous Nebraska brands to fly in Tastes From Home: Valentino's pizza bites, Dorothy Lynch salads, and Vic's Popcorn. Tickets will be on sale soon, for just a $30 donation, and discounts available for volunteers.
To keep things pandemic-safe, we'll require proof of vaccination or a recent negative Covid test. Once you register, we'll send you an email requesting a photo copy of your vaccination card. If you are sending a negative Covid test, please keep in mind to email your test prior to the party. Again, we'll be reaching out for this info! Thanks for your help keeping everyone safe and healthy!
See you on our NEW DATE -- Sunday, December 12th!
You never know who might turn up...movie stars, bigwigs, & top talents. More of our Salon Special Guests come to this event than any other, year after year. And partying with your Nebraska Hollywood buddies is an exclusive "A" Ticket. Definitely NOT to be missed, especially now! All your glamorous NCC friends in holiday spirits. Super raffle prizes, special guests, Santa, and much much more -- all in person! 

We all know there's no place like Nebraska, and there is no party like the NCC Holiday Party.
Tickets on sale now! Follow the RSVP link. Need a bigger price break? Ask about volunteering at the party in exchange for a discount on admission.
It's the holidays with your Home Sweet Home in Hollywood…see you there!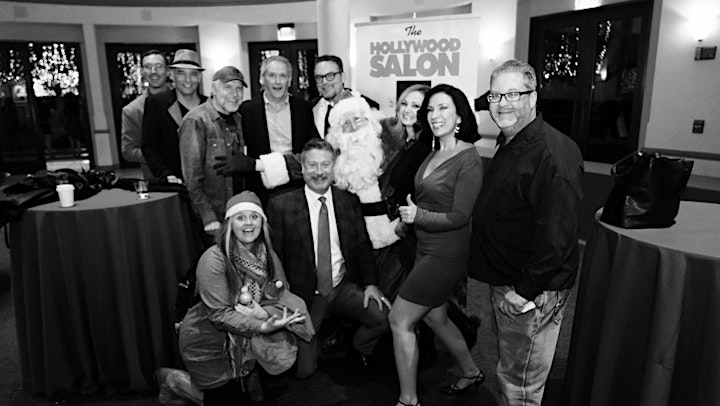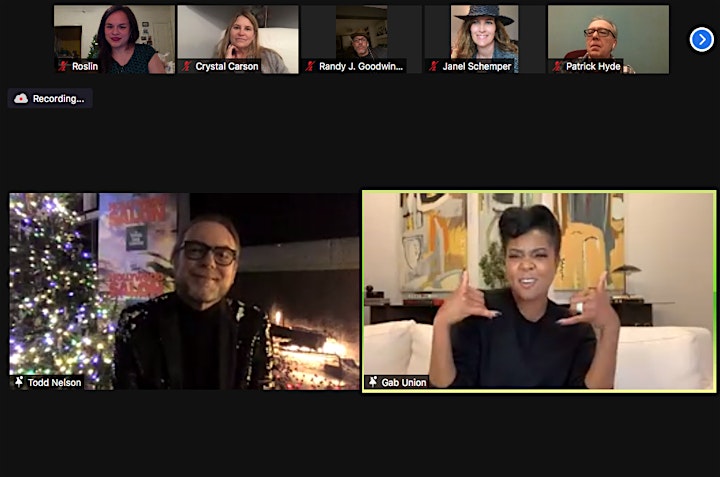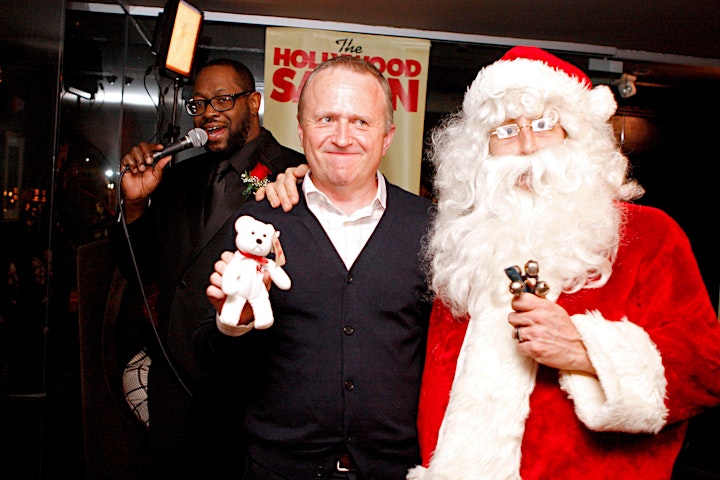 Organizer of NCC Holiday Salon Party 2021
Everybody knows about the legends of the entertainment world who got their start in Nebraska . . . Johnny Carson, Marlon Brando, Fred Astaire, Darryl Zanuck... In an industry where it's all about "who you know ," it's not a bad idea to stick together. The Nebraska Coast Connection is an alliance of people who share a common spirit and a link to the Midwest.
The centerpiece of the group since 1995 has been the regular monthly gatherings called The Hollywood Salon. From ancient times, writers and painters and poets and politicians have met in salon settings to share their art and discuss events of the day. In Athens, Paris and New York, Salons were important ways for ideas to germinate, artists to be discovered and valuable relationships to blossom. The Hollywood Salon continues that tradition with a slant toward careers in showbiz.
P.O. Box 92480, Pasadena, CA 91109-2480