NCC ACRP Annual Kickoff Meeting
Description
Please join us for the NCC ACRP Annual Kickoff Meeting. Session starts promptly at 9:00 AM.
Agenda:
8:30-9:00 Registration and Buffet Breakfast
9:00-10:30 Year in Review, Meet the Leadership Team for 2020
10:30-11:30 Interactive Brainstorming Session
11:30-12:00 Networking with Colleagues
Target Audience: Open to the clinical research community including sponsors, study sites, vendors, IRBs, support/related functions, and students.
Online event registration: Registration closes on Wednesday, January 22nd at midnight Pacific Time.
Walk-in registration: if seats available - add $5 to the registration fee ($10 total)
Bring your email confirmation to the event. Please notify the Event Manager for cancellations. No refunds or transfers.
For event registration questions, please contact Event Manager Jenn Montenegro at jenn.montenegro@nccacrp.org.
All attendees will have the opportunity to participate in a raffle with their business card for the opportunity to win one of the two (2) ACRP and NCC ACRP Memberships total cost of $170 each.
In addition, all students with student ID or proof of registration in an accredited program, will be able to participate in a separate raffle for students only for the opportunity to win one of two (2) ACRP and NCC ACRP Memberships total cost of $170 each.
You have to be present at the raffle in order to win.
Funding and in-kind support provided by the following sponsors do not influence the content of this program.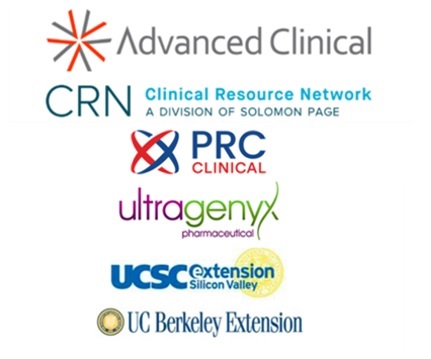 Photography and video recordings will occur at the event. By entering the event premises, you consent to photography and video recordings and its release, publication, exhibition, or reproduction to be used for promotional purposes, on the NCC ACRP website and social media platforms. You release, its offices and employees, and each and all persons involved from any liability connected with the taking, recording, digitizing, or publication and use of photographs. By entering the event premises, you waive all rights you may have to any claims for payment or royalties in connection with any use, exhibition or other publication of these materials, regardless of the purpose or sponsoring of such use, exhibiting, web casting, or other publication irrespective of whether a fee for admission or sponsorship is charged. You also waive any right to inspect or approve any photo or video taken by NCC ACRP or the person or entity designated to do so by NCC ACRP. You have been fully informed of your consent, waiver of liability, and release before entering the event.