Description
This will be the western region meeting for the NC Community College Association of Biology Instructors, however, it is open to faculty from across the state.
Why You Should Attend:
The western region meeting is a great opportunity for you to network with fellow NC Community College biology instructors, learn new experiments for your classes, and share best practices all while having a great time.
All NC Community College biology faculty are invited to attend (regardless of what region they live in!)

Share your favorite resources, class and lab ideas, and challenges.

Registration is only $10.

Lunch is provided.

BYOD (Bring your own device)

Some travel funds are available to faculty who need them (contact Tanya McGhee for more info).
What to Expect:
This region's program focuses on:
ADA compliance. This talk will include best practices for accomodating the needs of visually compromised/impaired online students.

University Transfer Panel. A panel discussion with western NC universities centered around what community colleges can do to best prepare students for university level courses.

Participants sharing class/lab activities. Everyone is asked to bring/share a resource that they think works well.

Science Clubs. A discussion on best practices for enhancing learning through college clubs.

Tour of the WPCC sustainable agriculture farm (optional)
The purpose of the NC Community College Association of Biology Instructors (NC³ABI) is to improve biology instruction at two-year schools and to foster fellowship and communication among NC community college biology faculty.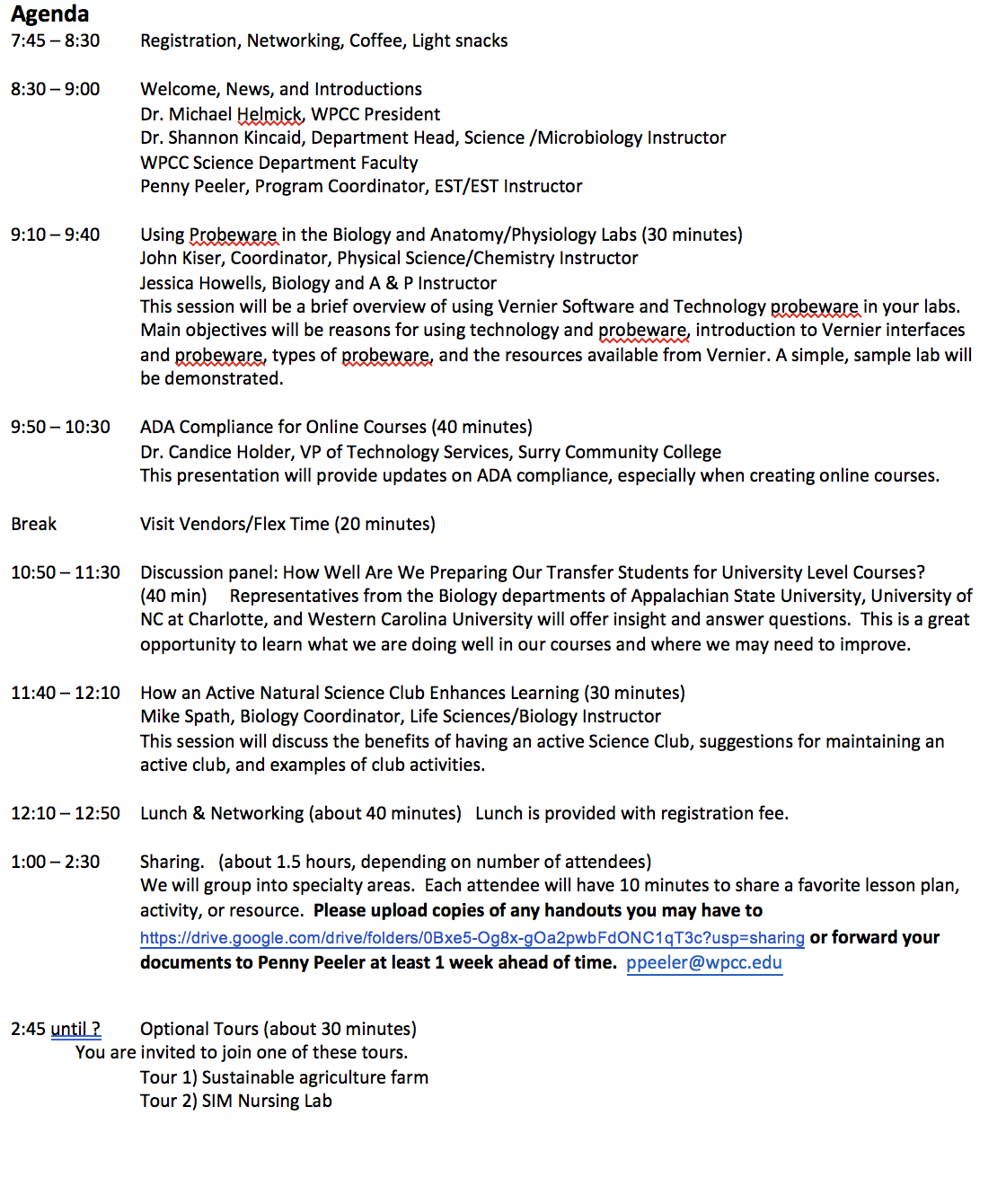 Please share this opportunity with part time faculty and others who may be interested!
For additional information contact Tanya McGhee (tmcghee@ncbionetwork.org)