NC-VA Regional Hops Conference: Bringing Hop Growers and Brewers Together

Friday, March 13, 2015 at 2:00 PM

-

Saturday, March 14, 2015 at 5:30 PM (EDT)
Event Details
BOTH EVENTS ARE SOLD OUT. THERE WILL BE NO 'AT THE DOOR' REGISTRATION. WE WILL BE SELLING VIDEOS OF THE EVENTS AFTERWARDS. WATCH OUR BLOG FOR INFORMATION ON THAT.
Join us for the first regional North Carolina and Virginia Hops Conference with a special pre-conference event for beginning growers. BOTH EVENTS WILL BE HELD AT THE FORSYTH COUNTY EXTENSION CENTER, 1450 FAIRCHILD RD., WINSTON-SALEM, NC. 27105.
THE MAIN EVENT: The conference will run from 9 am to 5:30 pm on Saturday (March 14) with registration opening at 8 am. The conference is designed to bring together a large number of regional hop growers and brewers to help continue to grow the Southeastern hops industry. We have a great start, but to continue to advance, hop growers need to better understand the needs of brewers they want to sell to and the regional brewers need to understand the challenges facing hop growers in the Southeast. Working together we can avoid many frustrations and disappointments and build a strong, vibrant industry. Speakers will include experienced growers, local craft breweries, researchers from North Carolina and Virginia, and other industry representatives. We are putting the program together now and information will be updated here as speakers and their presentations are confirmed. Lunch will be served.
Keynote speaker: Steve Miller, Cornell University hops specialist. Check out this video to learn a little about him: Steve Miller Video
Agenda (there are slight changes in timing of talks in the final agenda):
9:00     Welcome-Stan Driver and Jeanine Davis
9:15     Keynote Presentation: Building an Eastern Hops Industry: Lessons Learned in the Northeast-Steve Miller, Cornell Hops Specialist

10:15   Challenges Growing Hops in the Southeast and an Introduction to the Old Dominion Hops Cooperative-Stan Driver, Hoot 'n Holler Hops

10:55   Break
11:10   What it Costs to Grow Hops and Marketing and Selling the Hops-Devon Kistler, Huguenot Hops

12:00   Sponsors: 15 minutes-shared among sponsors
12:15   Lunch
1:15     Harvest and Post-harvest Guidelines to Provide Quality Hops to the Customer-Steve Miller, Cornell Hops Specialist
1:45     Hop and Brewing Research from NCSU and VT-Jeanine Davis, NCSU and Sean O'Keefe and Ken Hurley, VT
2:30     What Brewers Want When They Buy Hops-Sean Lilly Wilson and Brian Mandeville, Fullsteam Brewery

3:15     Break
3:30     Experiences Buying Hops from Local Growers-Favio Garcia, Lost Rhino Brewing
4:15     Panel discussion-All speakers

5:15     Wrap-up
5:30     End
FOR BEGINNING HOP GROWERS: A special pre-conference event will be held on Friday afternoon (March 13) from 2:00 to 6:00 pm with registration opening at 1:00 pm. Learn how to grow hops from experienced growers in the region. Topics to be covered include overviews of their operations: Piedmont Hops and Blue Ridge Hops. Then they will cover the hop plant, the trellis, harvesting & handling, hop economics, and lessons learned. There will be plenty of time for questions and answers.
Instructors: Rita Pelczar and John Wright of Blue Ridge Hops in western North Carolina. Rita and John are two of the most experienced hop growers in North Carolina and are also, to the best of my knowledge, the only certified organic hop growers in the state. They are also excellent teachers and willingly, and with some humor, share their experiences growing and selling hops. Blue Ridge Hops Website.
David Goode of Piedmont Hops. David and his partner, Steve Brown grow hops in Virginia and North Carolina. They started growing hops as a hobby for their own brewing, but by 2012 had turned it into a business venture. They are focused on expansion and determined to make hops an established commodity in the region. Piedmont Hops Website.
WHO IS PUTTING ON THIS EVENT: This event is co-chaired by Jeanine Davis, hops researcher and extension specialist at NC State University and Stan Driver, co-chair of the Old Dominion Hops Cooperative and owner of Hoot n Holler Hops. Local logistics and all round conferrence assistant: Mary Jac Brennan, Forsyth County Extension agent. The program committee includes Sebastian Wolfrum, Brewmill brewmaster; Mary Jac Brennan Forsyth County Extension agent; Sean O'Keefe, brewing science researcher at Virginia Tech; Ken Hurley, beer chemist at Virginia Tech; Laban Rutto, hops researcher at Virginia State University; Rita Pelczar and John Wright, growers, Blue Ridge Hops; Seth Cohen, brewing scientist, Appalachian State University; Margo Metzger, director of the NC Craft Brewers Guild; Cassidy Rasnick, director of the VA Brewers Guild; and Holly Scoggins, horticulturist at Virginia Tech.
REGISTRATION INFORMATION: BOTH EVENTS ARE SOLD OUT. THERE WILL BE NO 'AT THE DOOR' REGISTRATION. WE WILL BE SELLING VIDEOS OF THE EVENTS AFTERWARDS. WATCH OUR BLOG FOR INFORMATION ON THAT.
EXHIBITORS: There is room for 15 exhibitors to have tables in the hallways. The cost is $27.37 each. Tables will be provided. Please note: this is not a big professional conference center with pipe and drape and such. You will have a single six foot table in a hallway. Space is tight, as in close together. Please plan accordingly. Exhibitors must also register for the Saturday event. You are welcome to set up on Friday afternoon from 2 pm to 6 pm for the Saturday event or you can set up on Saturday morning between 7:30 am and 8:30 am. Exhibitors must register by March 7.
SPONSORS: We welcome sponsors to help us put on the best conference possible. We are listing standard sponsorships for $211.99. Sponsors will receive one free registration for Friday and Saturday, will be recognized here and on all promotional materials and the program, and will have several minutes to say a few words and show up to three slides at the event on Saturday. Please be prepared to provide a high quality resolution logo for all promotional material. If you would like to show slides on Saturday, those must be provided to Jeanine Davis (Jeanine_Davis@ncsu.edu) by March 7. Sponsors may sign up until March 7th, but the sooner you register your sponsorship, the more promotional materials you will be included in. Because exhibitor space is so limited, please register for exhibit space separately if desired. (You are welcome to sponsor at a higher level; please contact Jeanine_Davis@ncsu.edu to discuss it. Please put "Hops Sponsor" in the subject line.)
MOTELS: We have a block of rooms reserved for Friday and Saturday nights at the Courtyard Marriott at 3111 University Parkway in Winston-Salem. This hotel is close-by. The rate is $99 per night. Reservations should be made by Feb. 20 (but in our experience, motels will often honor the group rate after the reserve by date if there are rooms left in the block and you ask. Worth a try!). Link to Reserve Room at Courtyard Marriott at group rate. If you would like to come in a day early or leave a day late, call the motel and ask if they will honor the rate for those days, too. The phone number is 336-727-1277. Mention the VA/NC Hops Conference. You do not have to make reservations with that hotel but since there is a sporting event that weekend, we suggest that you make reservations early so you can stay nearby.
OUR CONFERENCE SPONSORS: Thank you to our conference sponsors! Their contributions allow us to put on quality event. Please visit their websites.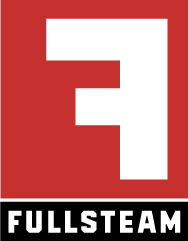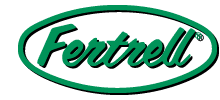 Fullsteam website                                                 Fertrell website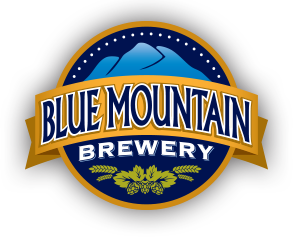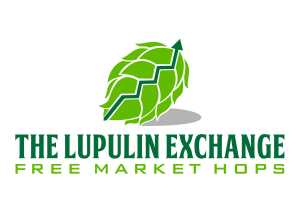 Blue Mountain Brewery website                              Lupulin Exchange website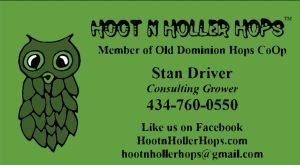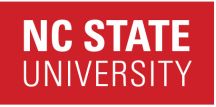 Hoot n Holler Hops website             Jeanine Davis' Program website at NCSU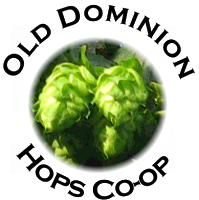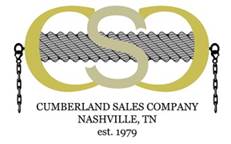 Old Dominion Hops Cooperative website             Cumberland Sales website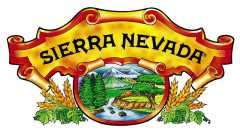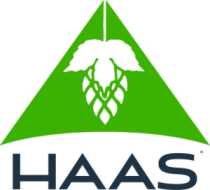 Sierra Nevada website                                             John I. Haas website

FAQs:
Where can I contact the organizer with any questions? Address your questions to Jeanine_Davis@ncsu.edu. Please put "Hops Conference" in the subject line.
Is my registration/ticket transferrable? Yes. Please notify Jeanine_Davis@ncsu.edu and put "Hops Conference" in the subject line.
What is the refund policy? Registration for the conference or beginning growers session is non-refundable. If you are unable to attend, you can transfer your registration to another person or we will be happy to send you documentation so that your registration fee can be recorded as a tax-deductible contribution to the hops research in Jeanine Davis' program at NC State University.
What are the fees? The separate fees you see listed in the ticket section cover the EventBrite services and credit card processing services.
When & Where

Forsyth County Center
1450 Fairchild Rd
Winston-Salem, NC 27105


Friday, March 13, 2015 at 2:00 PM

-

Saturday, March 14, 2015 at 5:30 PM (EDT)
Add to my calendar
Organizer
This program is led by Dr. Jeanine Davis and is based at the Mountain Horticultural Crops Research and Extension Center in Mills River, NC. To learn more about this program visit the website http://ncherb.org.