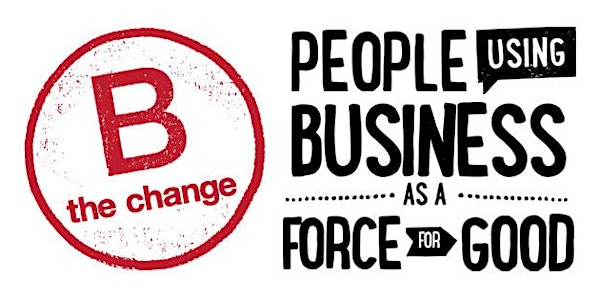 NC State B Corp Clinic Launch - Spring 2016
By NC State Poole College Business Sustainability Collaborative
Date and time
Friday, February 5, 2016 · 2:30 - 4pm EST
Location
HQ Raleigh 310 South Harrington Street Raleigh, NC 27601
Description
Join the NC State Poole College Business Sustainability Collaborative on Friday, February 5th from 2:30 to 4 p.m. for the Spring 2016 edition of NC State's B Corp Clinic. This program is designed to connect students to aspiring B Corporations, including local entrepreneurs.
The B Corp Clinic offers students hands-on consulting experience and the chance to learn about B Corporations, social and environmental impact assessment, and sustainable business models.
The B Corp Clinic is a collaboration between the Business Sustainability Collaborative, the Entrepreneurship Clinic, HQ Raleigh, the NC State Net Impact Chapters and Students for Sustainable Solutions. Students from NC State, Duke and UNC and welcome to participate.
Join us for a chance to work with one of four aspiring B Corps: Fullsteam Brewery, Lulu Press, EmployUs, and Eastern Carolina Organics. Students will work in inter-university teams of 4-5 with their selected company and in partnership with subject matter experts to set tactical goals to help the company improve their impact over time.
Students participating in the launch event on February 5th are expected to have reviewed the company websites in advance of the meeting and to have an updated LinkedIn profile available to help facilitate the matching process.

Students selected to participate in the spring Clinic will be required to commit 4-6hours/week and to be available for weekly conference calls, an interim presentation on Friday, March 25th, 2-4pm and a final presentation on Friday, April 22nd, 2-4pm.

We look forward to seeing you on Friday, February 5th!

About the organizer
The Business Sustainability Collaborative is an academic initiative that connects students, faculty, and the business community through experiential learning, career development, academic and applied research, and partnership opportunities. We develop leaders who can apply research, technology, and critical thinking to drive and measure sustainable business practices. The Collaborative works with faculty to integrate environmental, social and financial responsibility across the curriculum of the Poole College of Management. We engage industry to advance and share innovative sustainability practices that lead to positive business results. For more information, visit poole.ncsu.edu/sustainability