Join the Houston Chapter of the National Black United Front (NBUF) as we celebrate Kwanzaa in Houston with our Kujichagulia Celebration!
About this event
Theme: Raising the Vibration
African Marketplace 6pm-9pm
Drum Call begins at 6:45pm
Kwanzaa Celebration & Ritual begins at 7pm
Bring money to purchase food for the family and for the Black Marketplace!
For Vending opportunities please call 832-671-1830. (Sorry no food vendors)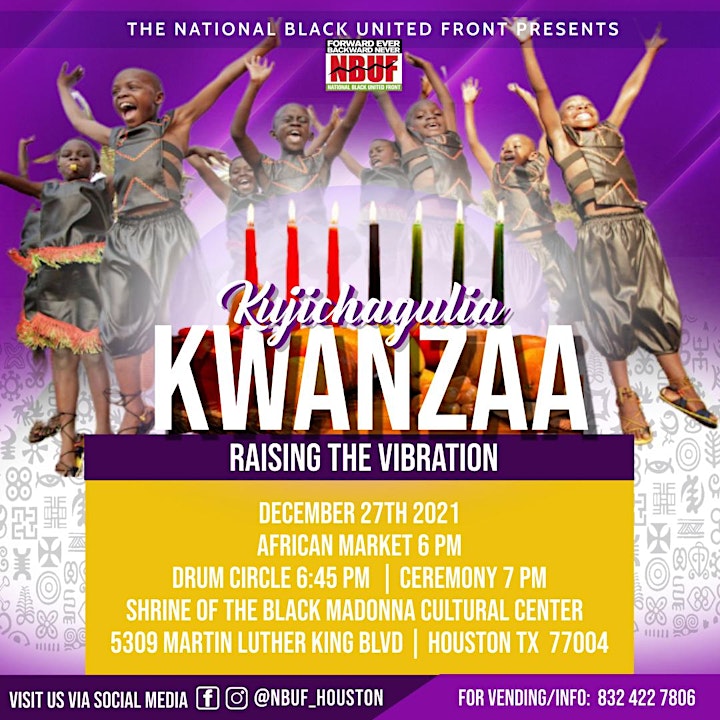 Organizer of NBUF Kujichagulia Kwanzaa Celebration 2021
NATIONAL BLACK UNITED FRONT

The "Black United Front" is an organization made up of concerned and committed individuals and organzations who have united to assume the responsibility for working and leading for a better life and for themselves and for their children.  The Black United Front is a broad-based organization which includes all social, political, religous and cultural sections of the Black community.