NBMBAA- DC: Corporate Partner Orientation

Monday, March 20, 2017 from 2:00 PM to 4:00 PM (EDT)
Event Details
Is your company interested in partnering with the premier organization for urban MBA professionals? If so, join us for the NBMBAA- DC Corporate Partner Orientation. Here you will learn about the chapter's stellar programing, understand how your organization can identify and support partnership opportunities, as well as engage with the NBMBAA CEO and President, Mr. Jesse J. Tyson http://www.nbmbaa.org/aboutus/bioJesseTyson.aspx.
Current and interested partners are welcome! 
Space is limited, and advanced RSVP is required. 
 *Business Attire Required*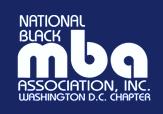 Organizer
National Black MBA Association, Inc. - Washington DC Chapter
The National Black MBA Association, Inc., Washington, D.C. Chapter (NBMBAA-DC), which consists of approximately 1,100 African-American professionals, is the second largest and one of the most active chapters in the Association.
Throughout the year, the Chapter strives to provide a broad range of activities to meet the diverse needs of its membership and the greater Washington community. Events include:
Leadership Lessons Series
Scholarship and Awards Gala
Pre-Conference Career Expo
Wealth Building Series
Entrepreneur Expo
Corporate Spotlight Newtorking Series
Monthly General Body Membership Meeting
Undergraduate and Graduate Scholarship Program
Leaders of Tomorrow Mentoring Program
Membership MeetUps
The Chapter has received the following recognition for its work in supporting the mission and vision of the organization:
2006, 2011, 2013 -2016 NBMBAA Chapter of the Year
2014 NBMBAA Education Channel Award
2014 NBMBAA Entrepreneur Channel Award
2012-13 NBMBAA Lifestyle Channel Award
2011-12 NBMBAA Career Network Channel Award
NBMBAA- DC: Corporate Partner Orientation