Description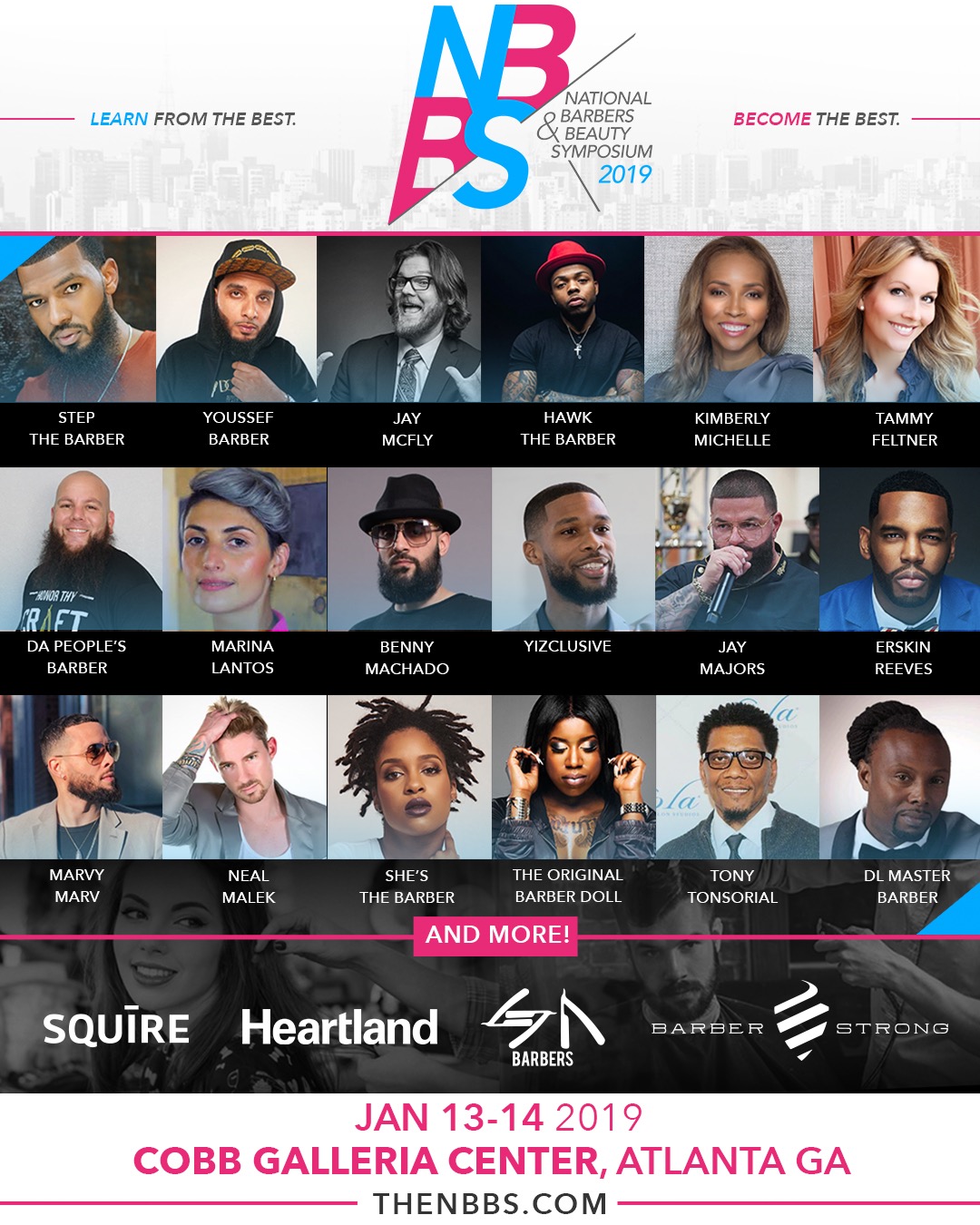 The National Barbers & Beauty Symposium (NBBS) aims to motivate, educate, expose and inspire. Our goal is to transcend the industry by introducing new ideology through thought leadership, education and increased exposure to modernized business techniques.
Lately the industry has been overtaken by battles, showcases and an expo driven class or two to justify the dollar spent. The Georgia Barbers Network has successfully hosted educational seminars with attendances that reflect an industry-wide hunger for knowledge and input from notable professionals inside and outside the industry.
There is a desire that drives us all to seek the tools and knowledge to benefit our careers. The National Barbers & Beauty Symposium plans to annually bring industry professionals, educators, experts and an influential motivation to quench that thirst for knowledge. Join us as we elevate the industry to new heights!
—————————————————————————
01/13-14
• Classes start @ 8:00am - 2:00pm • Exhibit Hall Opens @ 12:00pm - 6:00pm • Q&A Part-1 & Part-2 @ 5:00pm