Continue the tradition with the North Bend Beer Runners 2nd Annual Turkey Trot. Run the course, have fun, donate to your community!
About this event
The Turkey Tot - an event that families look forward to every year! This year, continue the tradition with a Turkey Trot right here in North Bend!
How it works
Register on NBturkeytrot.eventbrite.com
Run the course anytime 11/20 through 11/28.
Course is unmarked -follow along on Strava, Garmin, or print the map.
A leaderboard will be available for runners using Strava.
Start/End Time
There is none! Instead, run the course whenever you'd like between November 20th-28th. If you'd rather run with a group, there will be two group run options this year. Keep reading for more info.
Start/End Location
Just like last year, the course begins and ends at Si. View Park, at the playground behind the ball field near the offices & pool. This is the playground with the zipline (although its currently broken 😢).
Group Run Options
If you would like to run with others, meet at the starting location at one (or both) of the following times. This will be an informal group run just like North Bend Beer Runner's weekly group runs. We hope to see you there!
Thursday, Thanksgiving day at 9am
Friday, the day after Thanksgiving, at noon
The Course
Same as last year, there are 3 course options - half mile, 5k, or 5 mile. If you've ever joined the North Bend Beer Runners for a group run, you know we strive to design routes that are fun yet accommodating to all ages, paces and abilities. This course is no different!
All Routes
Are designed with safe road crossings in mind.
Have a surface mix of paved/ concrete/ and hard-packed gravel.
Use traffic lights and lighted pedestrian walkways when available.
Are mostly well lit but a headlamp is a good idea.
Zipline Start and Finish Line
We are informed the zipline might be broken, so use your imagination until its repaired! Last year, runners were encouraged to start and end the course with a ride on the zipline.
Kids Half Mile Option
Loop once clockwise around Si View Park.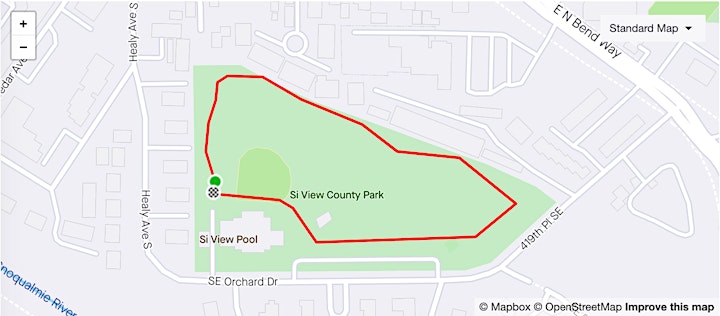 5k Option
Si View Park, Torguson Park, SVT, South Fork River Bridge, Snoqualmie Valley Food Bank, Downtown - Some of the best of North Bend on this fun 5k course!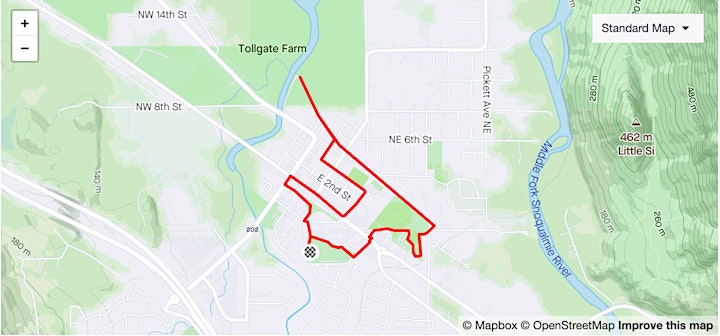 5 Mile Option
Run the 5k course with one addition, a loop around the Tollgate cow farm!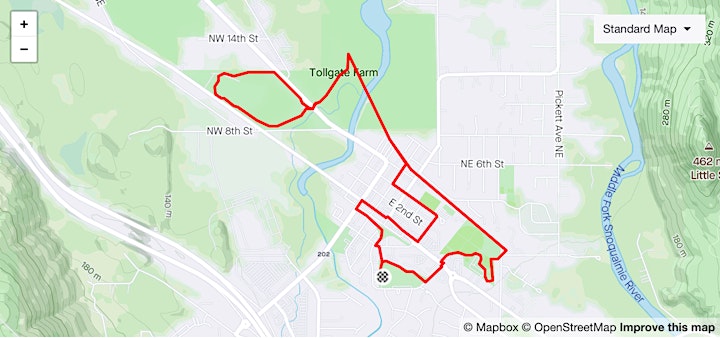 Remember...
Like all NBBR group runs, feel free to run / walk participate at your own pace. The goal is to have fun and be safe! Be sure to wear your headlamp at night, and most of all have a great time!
Leaderboard
There are no official prizes, but we'll have an auto generated leaderboard for runners using Strava to record their runs. More info coming soon.
Who are the North Bend Beer Runners?
Beer Runners is more than just a running club, or a drinking group. It is a community and movement – both locally and globally – that comes together regularly to support member's running goals "in the interest of science."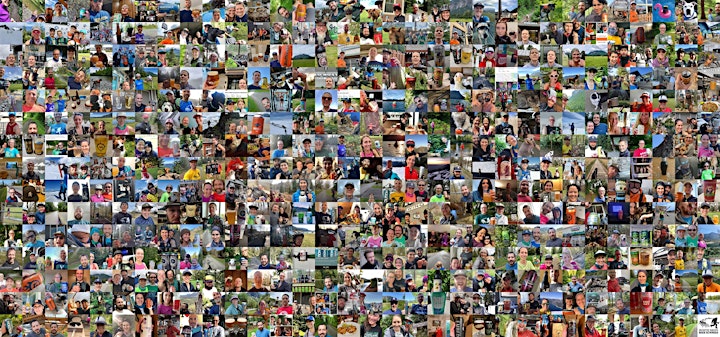 Our Mission
The primary mission is to "test "and promote the results of a scientific research study conducted by Dr. Manuel J. Castillo, Professor of Medical Physiology, School of Medicine, University of Granada, Granada, Spain. The study reported that beer and water have similar rehydration effects under the conditions of his study which compared a moderate amount of beer (660 ML) to the same amount of water.
Our Goals
Encourage people to exercise by running (or walking)
Provide friendly camaraderie
Support and raise funds for non-profits organizations and charitable causes
Promote the responsible enjoyment of QUALITY beer
Support local tavern owners and breweries
Say Hello!
We are always taking new members and working with new businesses. Please feel free to reach out to Stockard and Matt on Facebook, Strava, and northbendbeerrunners@gmail.com.