NBA Draft Week: Art of Luxury Series

Wednesday, June 26, 2013 at 12:00 PM (EDT)
Event Details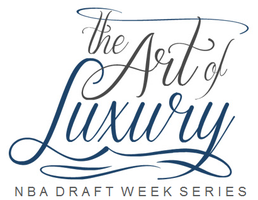 NBA Draft Week: Art of Luxury Series, presented by Tene Nicole Marketing and Public Relations, High Flyers Club and 3P Media is a lifestyle and entertainment retreat from the commotion of NBA Draft Week.
The Art of Luxury Series will take place, Wednesday, June 26, 2013 presenting three (3) stellar events from 12:00p.m. - 12:00 a.m. at an exclusive location (details given upon confirmation).  The series is hosted by #1 Draft Pick Nerlens Noel and International Model Carissa Rosario: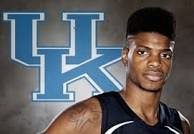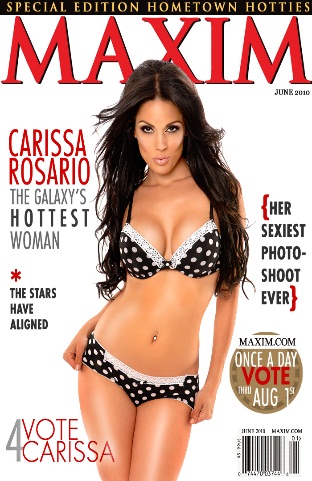 Art of Luxury Grooming and Gifting Suite: 12:00PM – 4:00PM
This uniquely themed event wrangles NBA draft picks, current and former players in an exclusive luxury setting offering brand exposure with direct marketing interaction that drive trends in the marketplace. Exclusively outfitted and geared toward Men, the "Luxury Gifting and Grooming" lounge sets a benchmark as the ONLY annual male oriented grooming suite during NBA DRAFT WEEK highlighting gadgets, grooming products, auto accessories, jewelry, clothing, and accouterments targeted toward men. 
Red Carpet Philanthropy Mix and Mingle: 9:00PM – Midnight
NBA Draft Week: Art of Luxury Red Carpet "Give Back" Charity Mix and Mingle brings the series to a close.  This stellar red carpet event gives a salute to the new rookies coming into the league while giving back to the organization Beating Cancer in Heels.  A nonprofit organization dedicated to the empowerment of young women with cancer.  It's aim to encourage women to feel beautiful and live life while fighting for it.
Past event notable guests have included: 
Teyana Taylor
 (Actress/Recording Artist), 
Bryant McKinnie
 (Baltimore Ravens), 
Speedy Claxton
 ( NBA - Retired Player), 
Meeka Claxton
 (VH1's Basketball Wives), 
Love Majewski
 (VH1s Mobwives), 
Renne Graziano
 (VH1s Mobwives), 
Paula Garces
 (Actress), 
Antrel Rolle
 (New York Giants), 
Jason-Paul Pierre
 (New York Giants), 
Bret Lockett
 (New York Jets Safety), 
Carissa Rosario
 (International Model), 
Chris Canty
 (Baltimore Ravens), 
Marcus Stewart
 (Bravo's Dukes of Melrose)
, 
Sean Ringgold
 (Actor), 
Darrin Henson
 (Actor) and 
Louis Murphy Jr.
 (New York Giants).
Past media outlets and placements: AOL, BRAVO, VH1, Getty Images, Queens Chronicle, The Examiner, Today's News, Wall Street Journal, Fox Sports News, NY Sports Day, and many more.
This Series is Powered By:

NBA Draft Week: Art of Luxury Series