New Bedford Creative Peer-to-Peer Sessions is a free online series of trainings and workshops.
About this event
Peer-to-Peer Sessions is a free and accessible online series geared to enrich, educate and connect creatives through a series of workshops and training sessions. New Bedford is the home of artists, creatives, change makers, designers, entrepreneurs and community enthusiasts and the Peer-to-Peer Sessions embraces the pulse that makes New Bedford so unique while expanding our knowledge and connections.
To support pandemic recovery efforts, and expand your marketing and promotion efforts, today's session will focus on Instagram Stories with guest speaker Elissa Paquette, President of dNB Inc. and owner of Calico.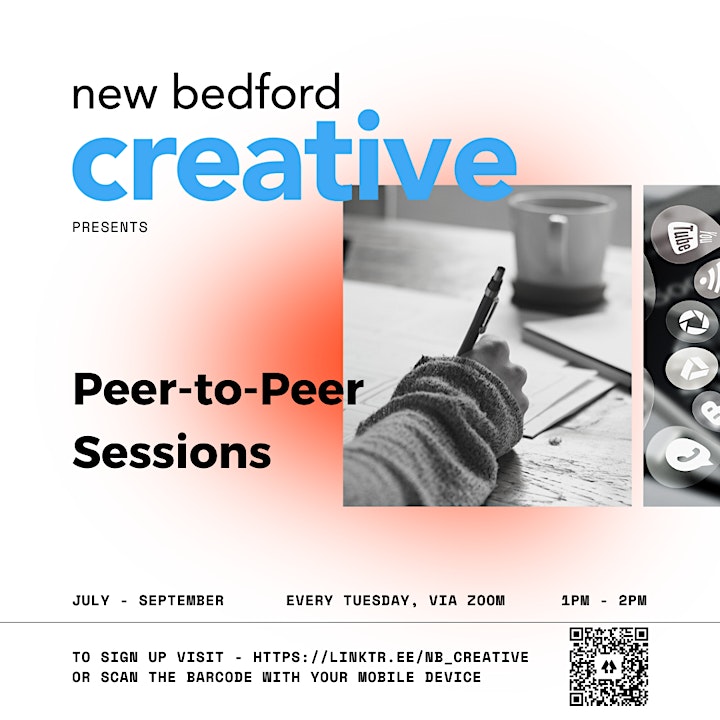 Organizer of NB Creative Peer-to-Peer Sessions: Instagram Stories with Elissa Paquette
New Bedford Creative is the hub of arts and culture on the SouthCoast of Massachusetts.
Our vision: "In New Bedford, the creative community is an engaged and powerful partner, inspiring social, economic, and cultural growth. In this authentic seaport city, each and every person enjoys an opportunity to experience a diversity of cultures. Art is everywhere, encouraging fun, provoking thought, and nurturing the soul."