NAWMBA Houston: Cecilia Rose One Day Career Coaching Workshop
Actions and Detail Panel
NAWMBA Houston: Cecilia Rose One Day Career Coaching Workshop
Sat, May 13, 2017, 9:00 AM – 5:00 PM CDT
Description
***Limited Space Available***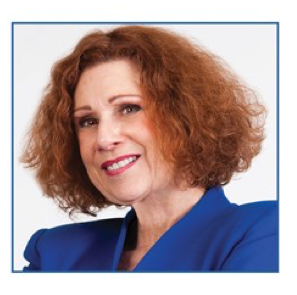 Make Magic Happen with Cecila Rose
In today's uncertain business climate, it's wise to be prepared for the unexpected. If you're not living up to your full professional and personal potential, it may be time to review, regroup and strategically look at your next steps, and ask "are you willing to be bold?"
You know what you're supposed to do...right? But, knowing what you're supposed to do may not be enough to get you where you want to be. You may have a dream, goal, even a vision of your future, and you realize you need help pushing yourself to move ahead. Let Cecilia be the PUSH...moving you forward when you are undecided, not ready, or simply tricking yourself into believing you'll do it tomorrow and tomorrow never comes. When you get outside your comfort zone, that's when the magic happens. When you want something different, you must do something different. It's the space between knowing what to do and doing it. It's called the liminal stage – you're no longer who you were and not yet whom you're becoming.
Or will another year pass and you're still singing the same song?
This program is for you if you find yourself questioning your current career path, wanting to take your business or career to the next level, want to know how to get noticed, are exploring your options, looking for a breakthrough, or maybe thinking of starting a business.
Life-changing and interactive, this unconventional workshop will take you down a wondrous journey to explore your inner-self that promises to inspire change, challenge thinking and accelerate professional and personal growth.
*NAWMBA attendees may receive 15% off any future Cecilia Rose event through December 31, 2017, plus one (1) coaching session with Cecilia after this workshop.
Box lunch will be provided!