NAWIC_RVA 141 Stone & Pallet™ Party: Pallet & Granite Signs or Mandalas
About this Event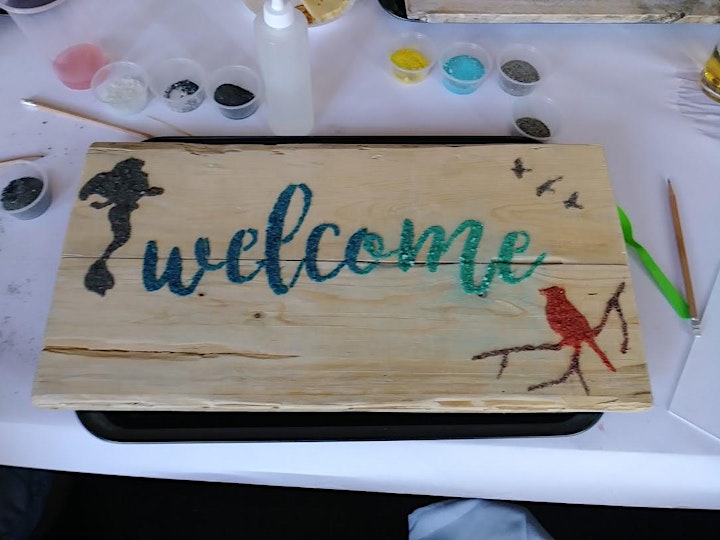 Go green and choose Stone & Pallet™ by Recycled Granite Tidewater!
Don't miss out of our private Stone & Pallet™ party at the Chesterfield Moose Lodge open to ALL NAWIC RVA 141 Members! Come create your very own pallet art using recycled pallet wood and crushed granite made from counter-top waste! Or, we are now featuring an option to create Mandala Garden Stone art!
Not very artistic? No worries! We have hundreds of stencils for you to choose from! We even have a paint option if you would like to add a splash of color to match your home décor!
The special ticket price includes everything you need to create your new masterpiece.
Benefits of Using Recycled Materials:
Reduces the amount of waste sent to landfills and incinerators
Conserves natural resources such as timber, water, and minerals
Increases economic security by tapping a domestic source of materials
Prevents pollution by reducing the need to collect new raw materials
Saves energy
Supports American manufacturing and conserves valuable resources
Helps create jobs in the recycling and manufacturing industries in the United States
Reduce, Reuse, Recycle!
We will also have additional materials and gift items available for purchase at the event.