Description
The National Association of Women in Construction Raleigh Chapter meets monthly to offer members and newcomers an opportunity to meet other women in the construction industry who are driven professionally and personally through common interests and goals. We are a diverse group of women in varying sectors of the construction industry and encourage you to join us for a monthly meeting.
This month join former Disney storyteller and brand creator, Annie Franceschi, for this exciting presentation to discover what 5 things you need to know about your business in order to brand it well. Complete with an exercise you can put into action post-workshop, learn the foundations you can define to power your marketing, show your value and grow your business with ideal clients and customers.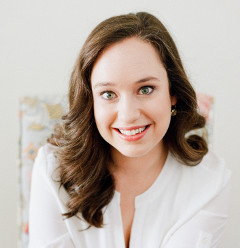 Annie Franceschi is the professional speaker and brand creator behind Greatest Story Creative, a Durham, North Carolina-based branding agency. A Duke University graduate with more than 10 years in storytelling, Annie began her career working in brand management for major movies at The Walt Disney Studios in California. In 2013, Annie traded her dream job at Disney to help real people leverage their story in their business. Having branded more than 50 businesses and advised over 200 entrepreneurs over the last 5 years, Annie is a passionate creative partner to small business owners who need the logo, words, graphics and website that show their value, tell their story, and grow their business. Learn more at www.greateststorycreative.com.